Reasons Kids Should Play Golf
The Unexpected Physical and Emotional Advantages Kids Experience When They Play Golf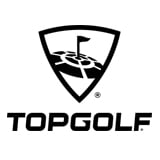 Developing a child's confidence and skills can — and should — be fun, so we've partnered with
Topgolf
to help you tee up this Summer.
As you're strategizing ways to fill up your kids' lazy, hazy days of Summer, consider a sport that may not be top of mind but which has plenty to offer. The benefits of golf — both mental and physical — extend well past the game itself and into the classroom and family life. And the traits the game requires, from confidence to emotional balance, will continue to serve kids both in their careers and in their relationships.
Best of all, there's a much more exciting, kid-friendly alternative to golf courses and driving ranges: Topgolf. It's the ultimate destination for golf, games, food, and fun and is designed with families in mind. Here's why you and your child should tee up.

The leisurely pace of golf is a great way to encourage conversation, and regardless of skill levels, Topgolf makes spending extended quality time as a family easy.
Whether Mom and Dad are pros or you're all learning together, there are a number of ways to improve your family's golf skills. For kids, Topgolf offers three seasonal, half-day academies per year (Spring, Summer, and Winter) for ages 6 to 12. Not only will your child improve her swing, the academies are a great opportunity to make new friends.
We're fans of anything that will get the littles off the couch and away from the screen, and golf certainly does the trick in the activity department. Team sports aren't for everyone, and the independence of golfing may appeal to kids who aren't into soccer, basketball, and the like. It's also an excellent way to develop hand-eye coordination (again, without a screen) and increase a child's understanding of spatial awareness.
If your kid really catches the Topgolf bug, a certified pro coach can help them take their swing to the next level through classes and lessons. In fact, Mom and Dad might have to take some lessons with a Topgolf coach themselves just to keep up!
As the saying goes, golf is really played in the space between your ears. It's a lot more effective to practice developing patience and control than it is to be taught these skills as theories. Golf isn't a fast-paced sport, but it requires the ability to stay focused and even-keeled throughout the game.
To that end, there are plenty of lifelong quantitative skills to be learned in a social setting like Topgolf that can later be applied to the classroom and beyond. Strategy is key to a successful golf game, and practice will hone kids' decision-making abilities, too. And of course, one of the most important skills that any child can take away from any athletic endeavor is that of good sportsmanship. They'll win, they'll lose, and they'll learn to take it all in stride.
The benefits of physical exercise, increased coordination, mental strategy, and grace under pressure (golf takes serious concentration!) all add up to a child that can stay calm and think of the long game. In short, Topgolf promotes smarts without sacrificing one ounce of fun.These are the skills we all need to navigate life with confidence and calm. In this sense, whether kids make the shot or not, you can be assured that golfing is time well spent.
Bonus Advantages at Topgolf
At a fun entertainment venue like Topgolf, kids have access to golfing fun — rain or shine. Each venue features climate-controlled hitting bays and microchipped balls that score themselves, offering players instant feedback on each shot's accuracy and distance. Getting that information can help them up their game and their interest.
When it's time to take a break from golf, there's also shuffleboard, foosball, Xbox Kinect, pool tables, HD TVs (basically, kiddie paradise), and a kids' menu for food and drinks. If your kid is ready to get started, Topgolf's golf clubs for kids are perfectly sized for junior golfers, come in four colors, and include a golf bag, driver, head cover, iron, wedge, putter, and a hybrid. So what are you waiting for? Give Topgolf a shot!
Credits: Photography: Diggy Lloyd; Art Direction: Colleen Lloyd; Production: Sasha Bar-Tur; Styling: Shanon Frances; HMU: Carrie LaMarca; Talent: Brooke Gwinner, Athynah
Topgolf is everyone's game, with an experience that's made socializing a sport. We create an experience for your whole group no matter the occasion, welcoming non-golfers and golfers, children and adults, and everyone in between. So round up your crew and join us for fun, games, and, of course, delicious food and drinks!