Reasons It's OK to Not Breastfeed
It's OK to Give Your Breast a Rest
While August may be National Breastfeeding Month and the first week is recognized as World Breastfeeding Week, our friends at Jacksonville Moms Blog share the story of a mother's experience where breastfeeding was not the best option, or one at all.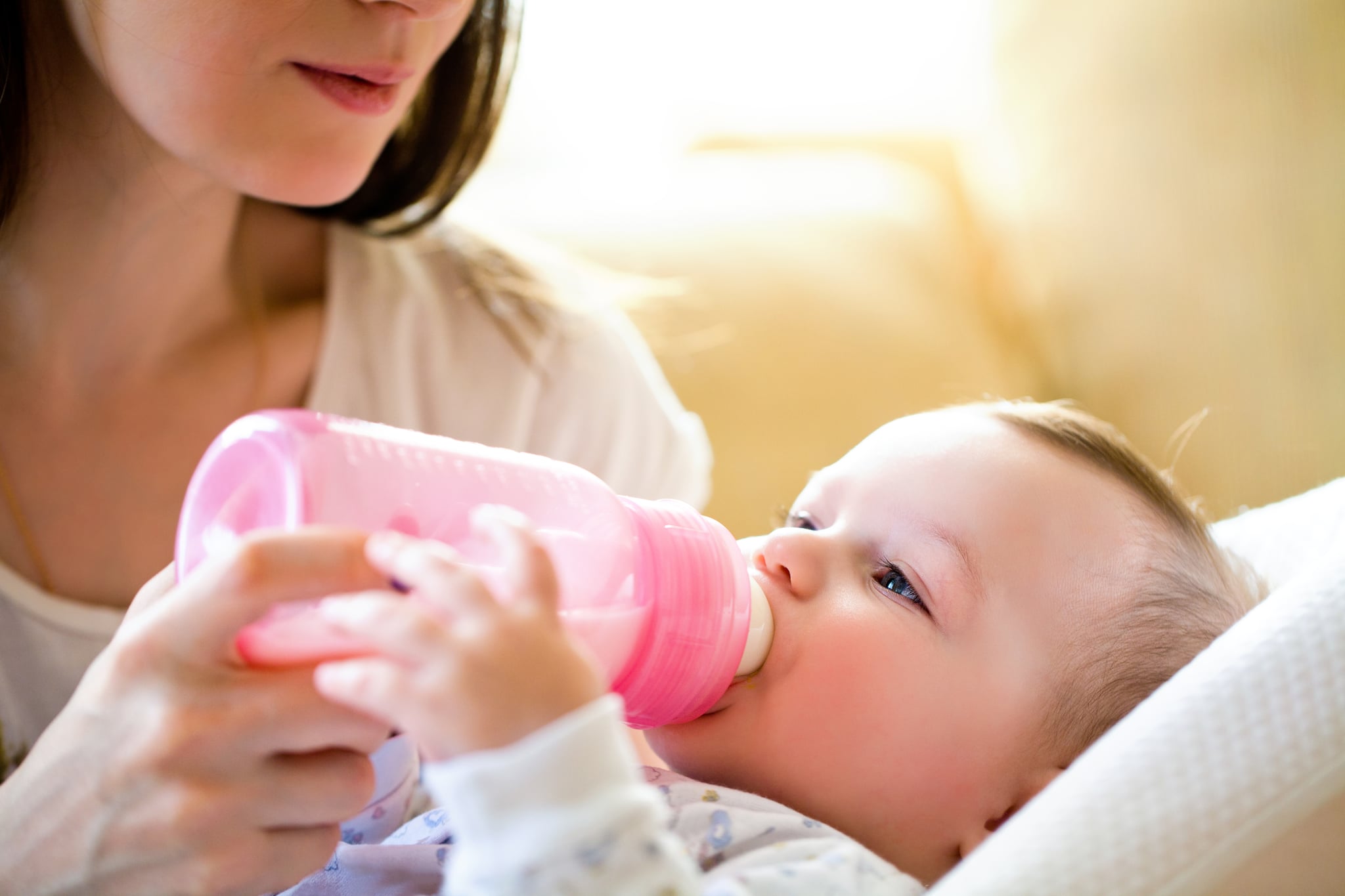 You may be noticing a plethora of breastfeeding-related stories drowning out the usual engagement shoots and spaghetti-covered babies on your social media feeds. August is National Breastfeeding Month, the first week of which is also recognized as World Breastfeeding Week. Even passive, go-with-the-flow mothers seem to suddenly morph overnight into flag-waiving advocates for nursing their children, your children, please somebody let me tell them about nursing all the children!! The number of gorgeous, ethereally lit, professionally photographed breastfeeding pictures on Instagram triples. As do the equally meaningful double-chin, mommy-and-me midnight feeding selfies, the #breastisbest hashtags, and — unfortunately — the loud and proud mom shaming that often surrounds formula feeding.
Please don't misunderstand me. I'm not bashing breastfeeding, or the celebration of all the good it stands for, both for babies and their mamas. I think it's wonderful, in fact, and will never forget Mac's satisfied, sleepy face smiling up at me after each of his feedings. I understand the passion behind the Normalize Breastfeeding movement and consider it completely ridiculous that someone could have a problem with a mother publicly feeding her child or require their employee to pump in a restroom or janitorial closet.
In fact, when I was pregnant, I thought there was no other way to go. I was so excited about the new (at the time) Kiinde Twist feeding system that it was literally the first thing I registered for. When I found out that our insurance, Tricare, didn't cover breast pumps (it does now!), I spent months researching and bidding online so that I could still get the exact heavy-duty model I'd been hoping for, completely out of pocket. I wanted to breastfeed because it was healthy, inexpensive, and a mother-and-child life experience. Looking back, I realize I also wanted to breastfeed because it was "in" with #millenialmoms, might be a quicker way to lose that dreaded baby weight, and because social media — and not my doctor — was quick to make an outcast of everyone who chose a different path.
We started having trouble the very first night: Mac had a bad latch. Bad enough that, by day two, there was blood. The night nurse suggested nipple shields and lanolin and brought me both. Day three brought the lactation consultant, who immediately threw out the shields and replaced the lanolin with coconut oil. Again, the Instagram-researching #millenialmom in me cheered. "Coconut oil? Of course it will work!" Except it didn't. A week out of the hospital, I was down to nursing on one side, the other cracked and bleeding. I would persevere, damn it ("If I don't, I'm quitting on my baby"), no matter how badly it hurt ("It's supposed to. It'll get better"), and no matter how much I was starting to dread — sometimes to the point of tears (Mine, not my newborn's) — every feeding. I kept on keepin' on — because it was the right thing for my baby.
When Mac was a month old, the nurse weighed him at one of his many doctor's appointments. She looked confused, glanced through his chart, weighed him again. Then she went to get the doctor. Who also looked at his chart and weighed him. As it turns out, it doesn't matter how many medical professionals put the baby on a scale — if they've gone down two pounds since their 7 1/2 pound birth, it makes people take a second look. The doctor simply said he'd lost weight instead of gaining and we needed to "re-evaluate."
But I heard — despite my literal blood, sweat, and tears — that I'd failed him.
They brought in a two-ounce supplement bottle of Similac and said he needed to eat it right then, right there in the office. Defeated, I handed both the baby and bottle to my mom, praying he wouldn't take it (and wishing, for the millionth time, that my husband was there to help with these decisions, instead of deployed). After all, we'd never given him a bottle before and wasn't that a thing? That breastfed babies wouldn't take bottles? That they could tell the difference?
Except he took it, sucking the formula down like he was starving. Quickly enough that the doctor offered two ounces more, which he ate just as fast. Now I felt worse — which made me a more terrible mother: that I'd apparently been starving my child or that I was allowing him formula? I'd have to check the Internet and find out. Once home, I doubled my efforts, nursing every three hours at longest, pumping instead of sleeping in between. I made lactation recipes, drank special tea. Forced myself to drink more water and eat certain foods whether I was hungry or not, losing even more sleep in the process. After four months, I still wasn't producing, the formula was still flowing, and I was dreaming of a way put the baby on a plane overseas to meet his daddy, if only so I could take a half-hour nap, pump-free.
So I quit. Because I wanted to do the right thing for the baby. Which, it turns out, is to give him a happy, healthy life with a warm, safe bed and parents who love him. No matter how they fill his belly. #fedisbest