Restaurant Bans Diners Under the Age of 7
Restaurant Requires Diners to Be a Minimum Age of 7 After Complaints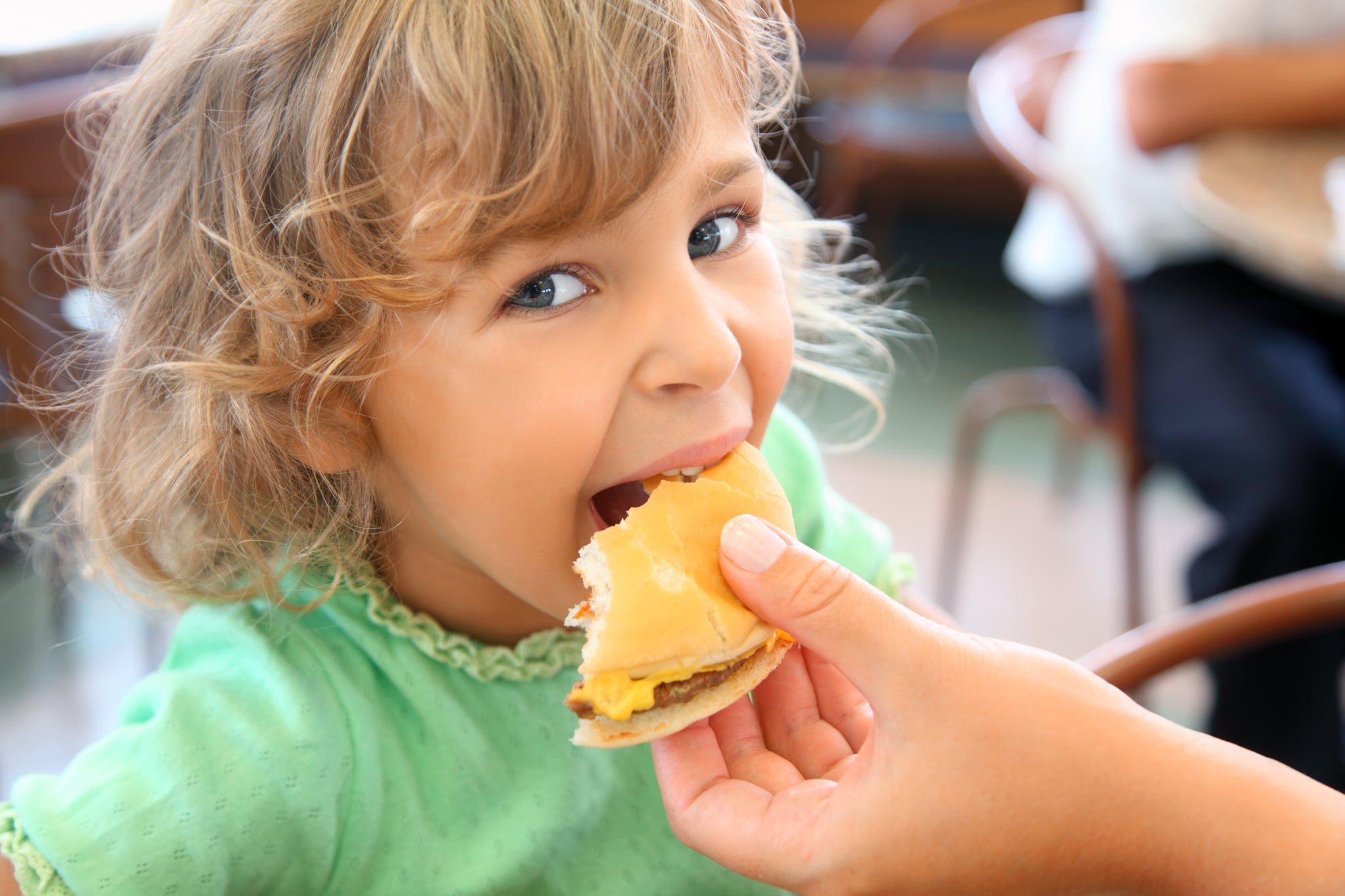 Source: Shutterstock
After the events that went down at Marcy's Diner a couple of weeks ago, parents and nonparents alike have been talking about the public dining experience and whether or not children should be a part of it. A restaurant in Australia has decided that children under 7 should not be allowed to dine with them, which has sparked quite the debate.
After one mother dined at Flynn's Restaurant with her family — which included her 2-year-old daughter – she left a review explaining why their meal was "memorable for all the wrong reasons."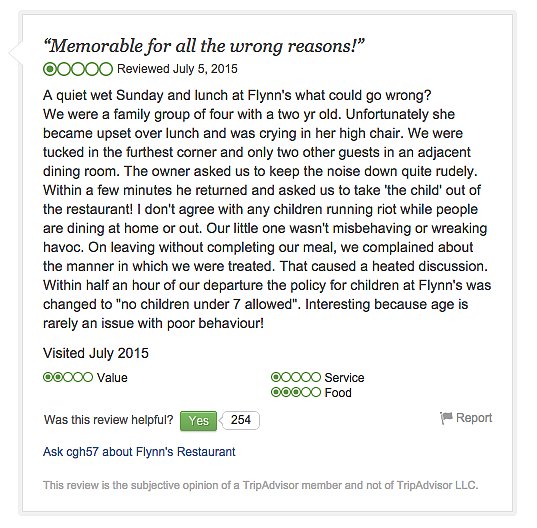 Source: TripAdvisor user cgh57
According to the mother, her child wasn't misbehaving, she was just crying for a bit in the corner the family's table occupied. However, the heated discussion that ensued between the mother and the owner, Liam Flynn, prompted Sonia Tymecka, manager of Flynn's, to post to the restaurant's Facebook page with the dining establishment's newest policy — no diners under the age of seven.
Although the restaurant can make its own guidelines based on what's best for their business, this is sure to spark some changes in other establishments, as well as start a dialogue about children dining in restaurants — and we want to know what you think.