Shared To-Do List Apps For Couples
How a Simple To-Do List App Improved the Communication Within My Marriage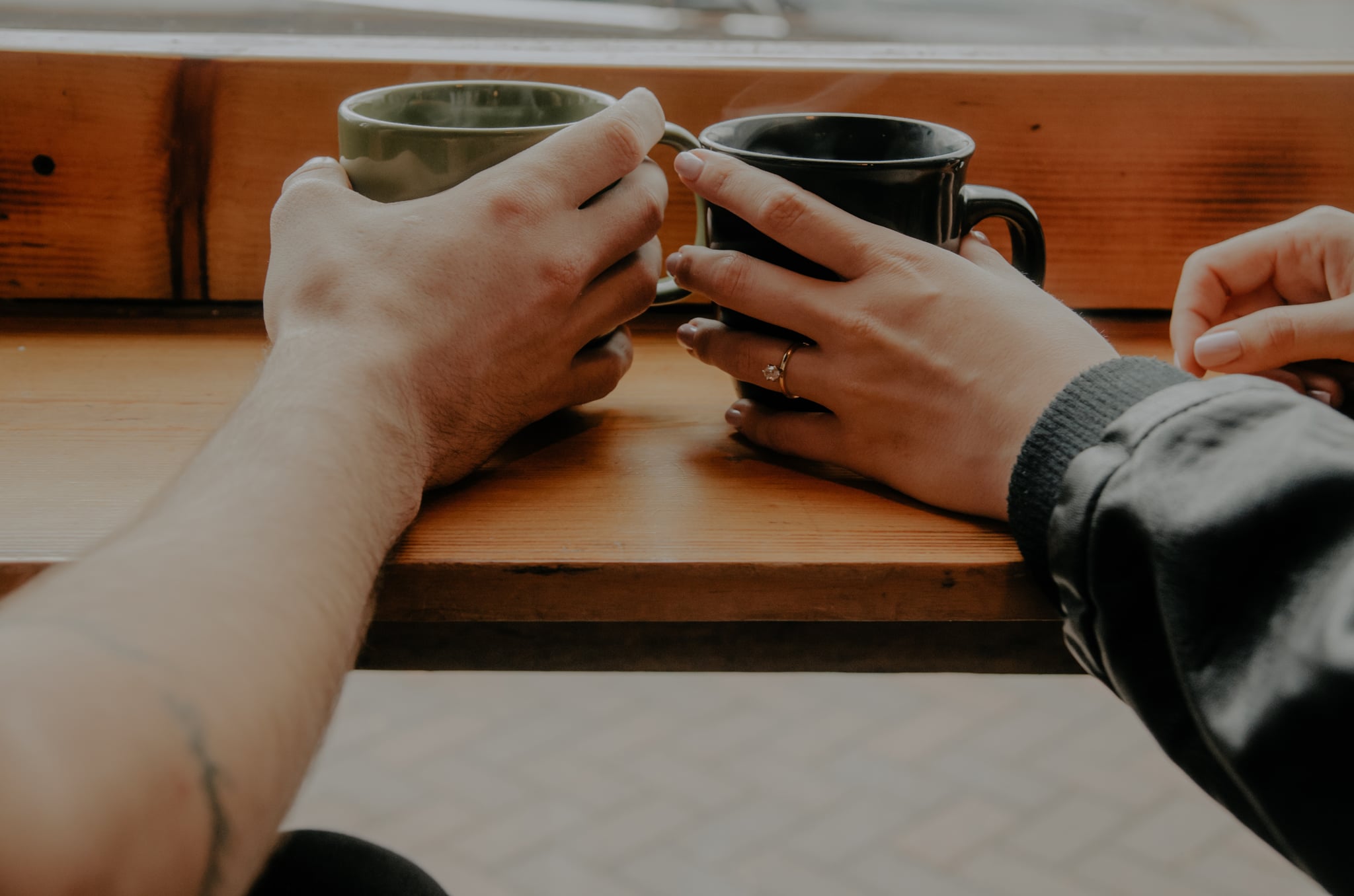 There's nothing romantic about asking, "Did you remember to buy paper towels?" Or, "Have you already taken out the garbage?" Or, "What did your dad say about babysitting on Saturday?" And yet that back-and-forth volley about what's been done, what needs to be done, and what's on the calendar next week is an inevitable part of a relationship. Add kids, two full-time jobs, and you know, life stuff, and whew, some days it feels like you have to carve out time to discuss anything beyond the to-do list.
A year or so after we welcomed our first child, my husband and I realized that errands and chores and scheduling reminders were quickly taking over our conversations. I'd get home from work, pick up our son, get dinner started, and then once my husband came home, we'd eat — sometimes together, sometimes not — before he took over the bath-and-story routine. That left about an hour of just-us time, but each of us still had work to do, laundry to finish, dishes to clean, bags to pack, and lunches to prep. We'd talk throughout the night, of course — I'm nothing if not chatty — but our conversations came a handful of sentences at a time, oftentimes interrupted by our son crying or phones dinging or, inevitably, me falling asleep.
Our conversations came a handful of sentences at a time, oftentimes interrupted.
Although we were fortunate enough to have date nights thanks to enthusiastic babysitters (our parents), we knew something needed to change. We didn't want all our exchanges to be those of roommates coordinating tasks, and I started to annoy myself as I ticked off all the things we needed to get done. Enter a wonderful, glorious to-do list app.
I've always been a pretty die-hard, list-loving person, so I have several organization apps on my phone, Wunderlist being a favorite. One day I realized that you could give people access to specific lists so that they became shared to-do lists, and it was a lightbulb moment: the app could replace all those obnoxious "can you do this for me?" requests. I could just add things to the list and — ta-da! — my husband would know about them without my having to mention it, and vice versa.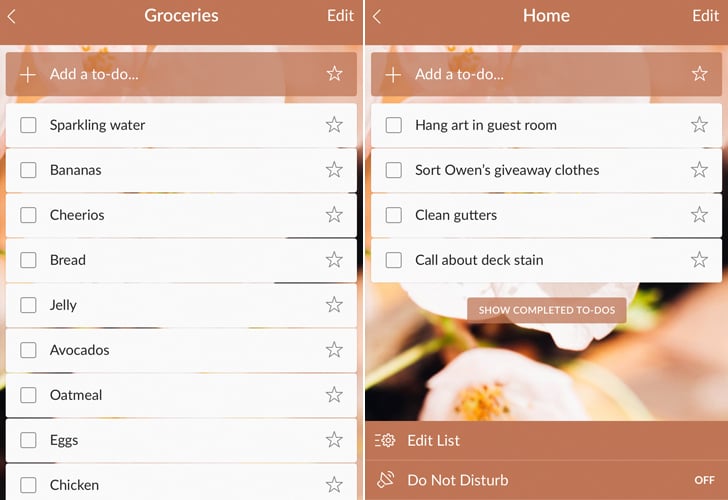 The process became a conversation game-changer, and using the shared to-do list app improved communication within our marriage tenfold. Along with my own personal lists for timely errands, work tasks, books I want to read, and so on, I have three shared lists with my husband:
The "Groceries" list: It's self-explanatory, but the joy of not having to text each other about what we need to buy each week is truly like magic.
The "Get Sh*t Done" list: That's where we drop all those gotta-do-it-ASAP tasks, like restocking diapers or paying a bill.
The "Home" list: We keep track of household-related to-dos in our "Home" list. Think: clear out the gutters, put Winter clothes back in storage, fix a drain, and so on.
It's been about a year and a half since we started using shared to-do lists, and although we still find ourselves occasionally talking about when to refinish our deck or an upcoming birthday party, we don't have to ask, "Did you remember to buy paper towels?" Instead, as we crawl into bed or sip our Saturday-morning coffees, we're happily discussing vacation ideas, the funny thing our son said that day, and Game of Thrones theories. That is until, inevitably, I fall asleep.