Should I Send My Kid to Preschool?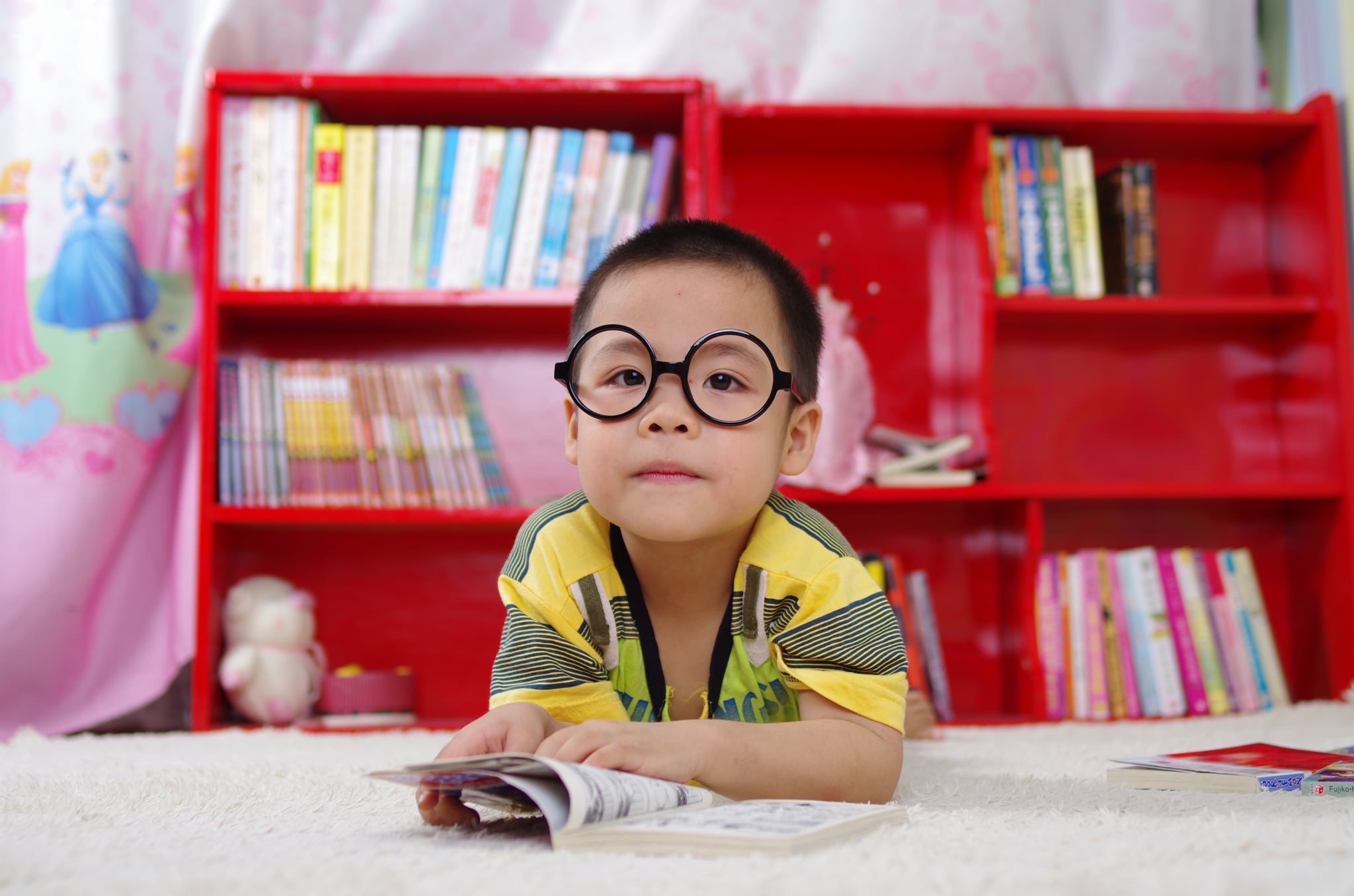 My son turned 3 in June, and I've already had a few people ask me where I will be sending him to preschool. "It will get him socialized before kindergarten, and you don't want him to be behind," they said. I shrugged it off; it sounded like a glorified day care to me. But then I started to worry. What if my son does get behind and I could have prevented it?
What if he gets to kindergarten and starts to pull other kids' hair or scratch them or, even worse, bite them? I was a biter. Then reality set in, and I panicked. "If I don't send him to preschool, he could get kicked out of kindergarten and it will be my fault." I couldn't let that idea escape me and it really made me wonder.
Should I send my kid to preschool?
Until this point, I've been fortunate enough to avoid the high sticker price of day care. I primarily work from home and I have a lot of family that lives close by. So the idea of paying a stranger to teach my son while I do laundry or mow the lawn seems absurd. I started asking my mommy friends what the going rate was for preschool, and I was shocked!
One of my friends has a baby under the age of 1 and a 3-year-old. She pays close to $900 dollars a month for her two sons, and that's after her 15 percent discount. Another friend of mine spends $600 dollars a month on preschool for her 3-year-old daughter. Yet another friend spends $400 a month for her daughter, and she gets an employee discount for working at the school because she's a teacher.
These numbers made my head spin! How am I going to afford preschool and college? I started thinking about items in my home I could sell, or side jobs I could do. "Do they take credit cards?" I was ready to vomit when, out of the blue, I heard some healing news. My friend Kristi's 4-year-old son just started pre-K at a public school, and she told me it was a free program. "It's free?" I said. I didn't realize that Florida (where I live) has state-funded pre-K. This means I can take my son to a public preschool after he turns 4 and not pay a single dime.
I took a couple of deep breaths, had a glass of Pinot, and dove headfirst into Google. I needed more statistics and some info. After reading numerous articles and multiple studies, I had a good understanding of preschool and how it could benefit my child. But I wasn't quite convinced. I wanted to speak to an actual person, someone who could give me a personal account of how impactful preschool could be. So I phoned Charlsie McElroy, my cousin who teaches first grade, and her mother (my aunt), Dr. Jobeth Bird. Dr. Bird is a retired elementary school principal with a 32-year-career in the field of education. They both gave me their professional opinions on how beneficial preschool can be and why I should strongly consider it for my son.
Here are some of the major pros and cons when considering preschool for your child.
Pro: They will learn to socialize better and share.
I take my son on a lot of playdates. We regularly attend the library for story time, the waterpark (during season), Chik-fil-A's playground, and even Gymnastics Plus for the preschool jam. But he only engages with one or two kids a day. In preschool, they spend four hours a day with 10-20 other kids their age. They will be forced to share that one teddy bear or Lego set and have no choice other than to work with (rather than against) other children.
Opposition: Lots of siblings and/or friends. If they already have two or three siblings in their life 24/7, socialization and learning to share might not be a major priority. They may already be getting the social skills they need from their siblings, cousins, and even neighborhood friends.
Con: Preschool is expensive.
There are still six states remaining in the US that have a zero budget for state-funded preschool. Your only option may be to fund it yourself, and we've already covered how expensive it can be.
Opposition: It could be free. The good news is there are 44 states with state-funded preschool. If you live in one of these states, then just be thankful and take the cost of preschool out of your cons list. There are also a lot of churches that do preschool, and some are nonprofit. It's worth looking into.
Pro: Routine and attention span.
In preschool, they are introduced to a routine, and in kindergarten, they are forced into it. Kids who are used to a routine can focus more on academics. Less temper tantrums, a lot more learning. Dr Bird said she witnessed a major difference in the kids who skipped out on pre-K."They did not have the routine down or the attention span that the other kids did," she said. "And they really struggled because of it."
Con: Transportation might be a challenge.
Now that you've signed them up, how will they get there? Riding the bus to school isn't recommended until kindergarten, and preschool isn't full-time like K-12. It will be your responsibility to drop them off and rush back a few hours later to pick them up. If you don't have a car or the time to make all the necessary trips, this might be a problem.
Possible solution: Try carpooling with a fellow mom or asking grandma for help every now and then.
Pro: They will learn to problem-solve.
Wouldn't life be great without any math problems or social problems or emotional problems? Problems are what make the world go round, and we love to hate them. "Most preschools will teach kids to count with blocks and actually learn what letters are," Charlsie McElroy said. In most preschools, the focus is on learning in a fun environment; no major math or reading will be introduced until grade school.
Con: Some preschools are glorified day cares.
Be aware of what preschool you decide to take your little one to. There are plenty of day cares out there with a preschool label slapped on the title. I'm not slamming all day care, but some are there to take your money and provide you with very little return on your investment. Make sure you choose a place with a trained professional and avoid an establishment that will simply stick your kid in front of a TV all day. You can do that yourself for free.
Pro: They will build motor skills.
My son seems to be focused on scissors a lot lately, and that terrifies me. In preschool, they will be taught how to cut and color, thread beads, climb, and glue. I have already begun to incorporate these things into my son's routine now, but it will help him to be around other children who are also learning these skills for the first time.
Con: Early schooling might have a negative effect on your child's development.
This is an age-old argument that is never going away. Experts say a child's brain reaches 90 percent capacity by age 5 and that maximizing their ability to learn is essential. But others argue that we are overschooling our children and we shouldn't be teaching them any academics until they are 6 or even 7 years old. Maybe I'm old-fashioned, but that seems a little absurd. That is the beauty of perspective and why we all must find our own. Do a little research. Knowledge is power. Being well-informed before you make your decision is key.
Pro: It can increase their self-esteem.
Having high self-esteem is going to be very important for your child over the course of their school journey. Children who attend preschool have higher self-esteem by kindergarten than ones who didn't. "The biggest difference was self-esteem and how much they liked school," Dr. Bird said. "The ones who had high self-esteem were willing to try more."
Con: They might be better off with the person who loves them the most.
This is the only reason that I am still not quite convinced. I know how much time I spend teaching my son right from wrong. I do daily activities with him. I read with him. I have playdates with him. I even take him outside when he wants to swing or swim (even when it's 100 degrees). I nurture and love him every single day. A stranger can't give him the personal attention that I can when they are responsible for 20 other kids.
Middle ground: It's a personal choice.
Every child has a different home life. Some have parents who must both work 40+ hours a week to pay the bills. Staying home with your child and creating that fun daytime environment might not be an option for you. That's OK because you are doing the best you can. Be proud of that. Take full advantage of the benefits that preschool can offer and enjoy watching your kid grow stronger and smarter every day.