Shut the Front Door Pregnancy Announcement
Mom's Pregnancy Announcement Shows Her Kids' Real-Life Shock Over Baby No. 6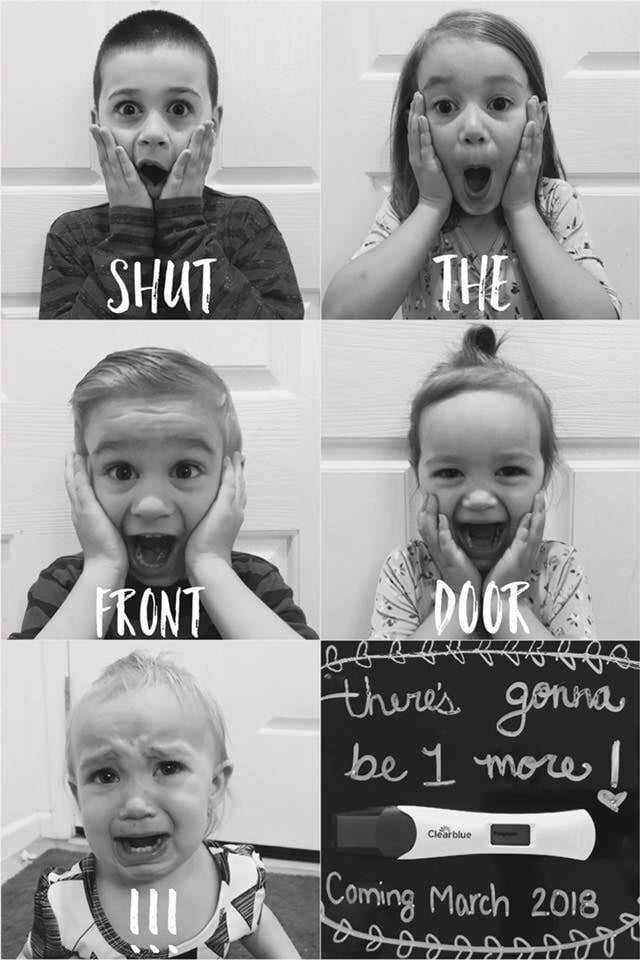 Announcing a new addition to the family on social media has become so normal over the years that the creativity that goes into the announcement has had to exponentially grow with the trend. Josie Wood, a mom to five kids ranging in age from 1 to 7, stepped up her game when announcing baby number six with a hilarious announcement featuring her five little ones.
"Shut the front door!! There's gonna be one more," the announcement reads. Each child — save the youngest, who's crying — is pictured mouth open, hands up in shock, which Josie says was actually their real-life reactions. "Our older kids were in complete shock," she told POPSUGAR. "'Mom, another baby?' As if five kids isn't enough! Haha."
The mom says her friends and family have loved the announcement, and she's happy everyone is seeing the humor in it. As for her, she's most excited to watch her five children interact with their new baby brother or sister. "In the past it has blown our mind how they accept new siblings into our family like they've know them for years," she said. "It's always scary adding a new baby into the family, but in the past our babies have fit into our family like missing puzzle pieces."

Image Source: Josie Wood