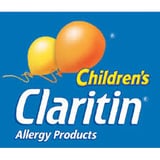 Part of parenting is having an arsenal of beneficial tools on hand to tend to sick kids. That's why we partnered with the makers of Claritin® to create this post that contains information and resources to help parents spot the signs of allergies.
It's the absolute worst when your child isn't feeling well. A stuffy nose can be a sign of an oncoming cold, but there may be other underlying reasons for those sniffles. As a mom, I try not to jump into panic mode, which is so hard when your little one isn't old enough to really explain how they're feeling. Kids are resilient and filled with the ability to bounce back, but if you're seeing the same symptoms happening over long periods of time, she might be dealing with allergies. Here are some clues and helpful tips to help you figure out if you're dealing with a cold or allergies.
What's the difference between a cold and allergies?
An allergy is a sensitivity to your immune system to something that's ordinarily harmless, like your cat. Allergic reactions can come from several different allergen sources from animals to mold, resulting in symptoms like watery eyes or a runny nose. A cold is when the immune system attacks, resulting in symptoms like coughing or aches and pains. Allergies and colds can share many of the same symptoms, like sneezing or a runny nose, but one key difference is that cold symptoms usually go away after seven to 10 days while allergies stick around longer.
What are the common symptoms of allergies?
There are several different symptoms connected with allergies like a runny nose, sneezing and itchy eyes. You might also see the symptoms only occurring during certain times of the day, like coming indoors from an outside activity. The Claritin® Smart Allergy Mom Toolkit Symptom Tracker provides materials to help document what you're seeing, helping you figure out the culprit.
What to do if you think your child has allergies
Always talk with your pediatrician if you think your child could be suffering from allergies. Before the visit, be smart and print out these prep questions to share with your doctor. Use them along with the allergy symptom chart to document your findings. This way, you'll be prepared for questions your doctor may have. After a professional diagnosis, you can discuss the best options for managing your child's symptoms.


More from Claritin®
Wondering if your child has allergies? Wondering what you can do to help them? Check out the Smart Allergy Mom™ Toolkit to learn about seasonal symptoms and year-round allergy relief!