Student Forced to Remove Condom Costume
Student Is Forced to Take Off Condom Costume — Was His Free Speech Violated?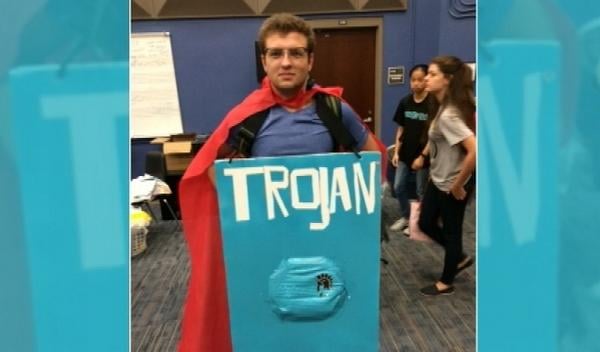 A Florida high school student is saying that his First Amendment right to free speech was violated when school officials required that he remove his "Trojan man" costume. Jack Englund, of Dr. Phillips High School in Orlando, argued that the outfit he wore for "character day" was simply a lighthearted way of bringing up the subject of safe sex among teens. Despite the attempt at a positive message, school administrators saw the condom costume as inappropriate, and Englund had to leave it with them for the day. Englund's mother, a lawyer, warned Jack about the possibility of the school taking issue with the costume but also sided with her son on the matter, saying that the reaction by administrators was over the top. Was his free speech violated?