Student Suspended For Using a Gang Sign
Teen's Accidental Gang Gesture Leads to Suspension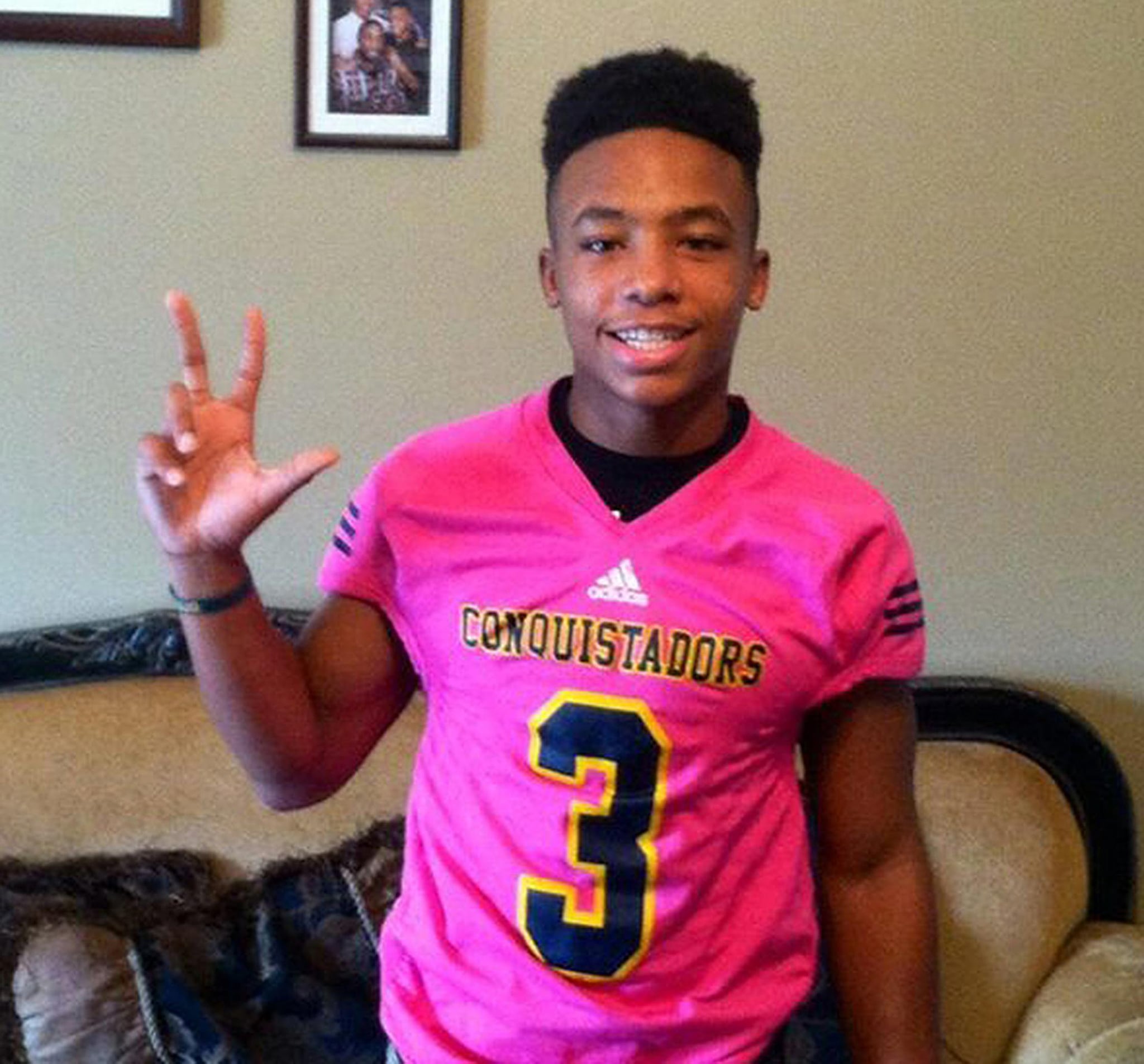 Inappropriate gesture or school spirit? That's the topic for debate at Olive Branch High School, where a student was suspended for almost a month after holding a gang sign in a school photo. After completing a difficult science project, Dontadrian Bruce and his classmates were told by their teacher to pose for a picture. Dontadrian, a straight-A student and football player, held up his thumb, forefinger, and middle finger with the palm facing outward. Dontadrian says this represented his jersey number, 3, but school Principal Todd Nichols says this was a symbol for Vice Lords, a Chicago-based gang with a strong presence in a nearby town. As a result of the school's zero-tolerance policy, the 15-year-old was indefinitely suspended from school, with the possibility for expulsion. His parents were shocked to receive a phone call later that day.
"He's a good child," Dontadrian's mother, Janet Hightower, told NBC News. "I know what he does 24 hours a day. If he leaves home and goes two houses down, he's gonna text me and let me know."
Ultimately, she and Dontadrian's stepfather Marcus Guy believe their son was suspended because of his skin color. When asked what would have happened to a white student in that situation, Marcus, a graduate of Olive Branch, says, "They would have done nothing." Even Dontadrian, a soft-spoken teen, thinks that is the case.
"They figured I was a gang member because of my color," he told NBC News.
Dontadrian was recently allowed back in school after an overwhelming amount of support from community members and fellow students, specifically his older brother Dontavis, who, along with several other students, was suspended for showing the same hand gesture as a sign of solidarity. Though he is back at school, being gone for 21 days could have a negative impact on his academic performance. Dontadrian's family is currently working with a civil rights group in order to correct the mistake they felt the school made.
Source: NBC News