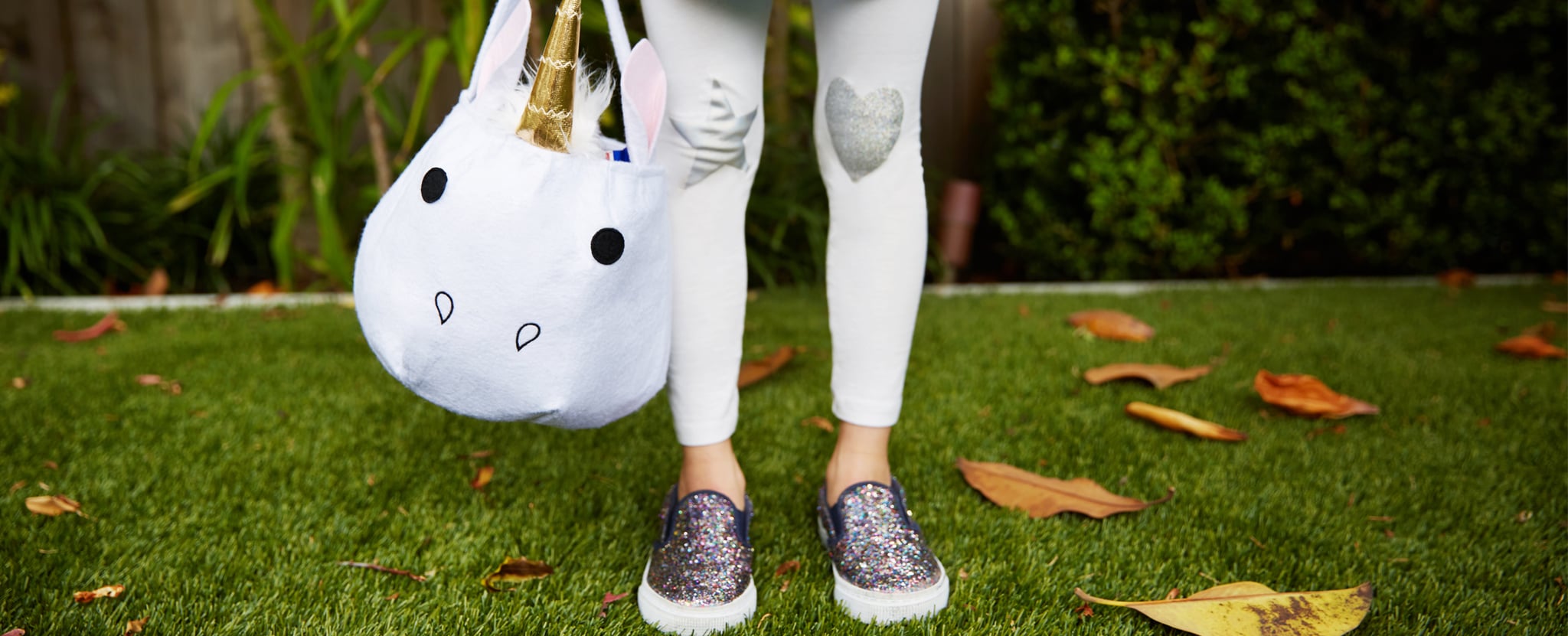 Image Source: POPSUGAR Photography / Sheila Gim
Ever feel like, for the prepping and planning that Halloween requires, that it goes by in a huge whirlwind? So much time, and money goes into making sure your kids look and feel satisfied with their costumes — it can be taxing on your mind and wallet. So this year we're here to help you craft and style your child's Halloween outfit with wardrobe staples you'll be comfortable adding to their closet since they can wear them all season long. Read on to see what pieces we think make this spook-tacular holiday totally worth it!
Keep your child warm while allowing them to stay in character! Every kid's worst nightmare is their mom forcing them to wear outerwear that does not "go" with their trick-or-treating look. Lucky for you, this skull hat and chunky boots will work with their skeleton Halloween costume, while still being a practical and playful addition to their winter wardrobe!
The key here is layers! For a rock 'n roll kitty look, layer a matching sweater underneath a cat costume. That way, whether the jumpsuit is zipped or unzipped, your child will still feel dressed up. Next, add a leather biker jacket and boots for a warm look they can rock through the season. The best part? A bomber jacket won't hide their tail!
Playing dress-up has never been so fun! Let your child dress as their own version of a bat girl, and rest assured that the pieces you buy to accessorize her look will get lots of play time all year round. A black leotard is a basic piece, not just for ballet class, but for under pants or skirts all season. And you'll both reach for those sparkly ballet flats again and again come the holidays.