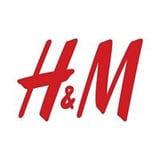 Parenting is all about nurturing confidence and individuality in kids. We've partnered with
H&M
to celebrate the many bold and beautiful ways kids express themselves outside the box.
For kids, the weeks leading up to Summer camp can often be full of anticipation. They're thrilled about experiencing something new but also daunted by the prospect of making new friends and navigating through a strange environment. Aside from a little encouragement, there's a simple way you can prepare them: help them dress the part.

By arming your kids with functional outfits that still allow them to express their true selves, they'll feel confident, empowered, and ready to share their self-love with the world around them. Keep reading to discover camp-friendly outfits to suit a variety of mini personalities.
The boy who's always tossing a ball around
Whether a football, soccer ball, or basketball, it seems as if your son is never more than a few inches away from a round object he can hurl in the air. Put his athleticism and team-first mentality on full display with a jersey-inspired sports set and functional sneakers.
The girl who lives for arts and crafts
From her trusty box of crayons to her can't-live-without
DIY
bead kit, your daughter clearly has an artistic streak. Match her creative doodles with fun patches on a pair of shorts. Combined with a top in a pretty hue to inspire her next artwork and comfortable sandals, she'll be able to bounce from project to project with ease.
The boy who's always the first one in the water
Your son is a veritable water baby: he lives for trips to the beach, studies every animal at the aquarium, and finds any excuse to cannonball into the pool. He'll appreciate a surf-inspired t-shirt, shark shorts, a hat to shield his face from the sun, and shoes he can easily kick off as he dives in the water.
The girl who's constantly exploring
You can tell by the permanent grass stains that your daughter isn't afraid to get dirty. From climbing rocks and trees to examining birds and insects, her playground is the great outdoors. Shorts worn under a dress will allow her to explore without worry, while durable sandals and a practical hat will accompany her from adventure to adventure.