Summer Reading Requirements For Kids
Did My Kids Read For 600 Minutes This Summer? I Don't Really Know, and I Don't Really Care
Blogger and mother Susie Johnson of Not Your Average Mom discusses the ridiculous amounts of work assigned to kids during the Summer months.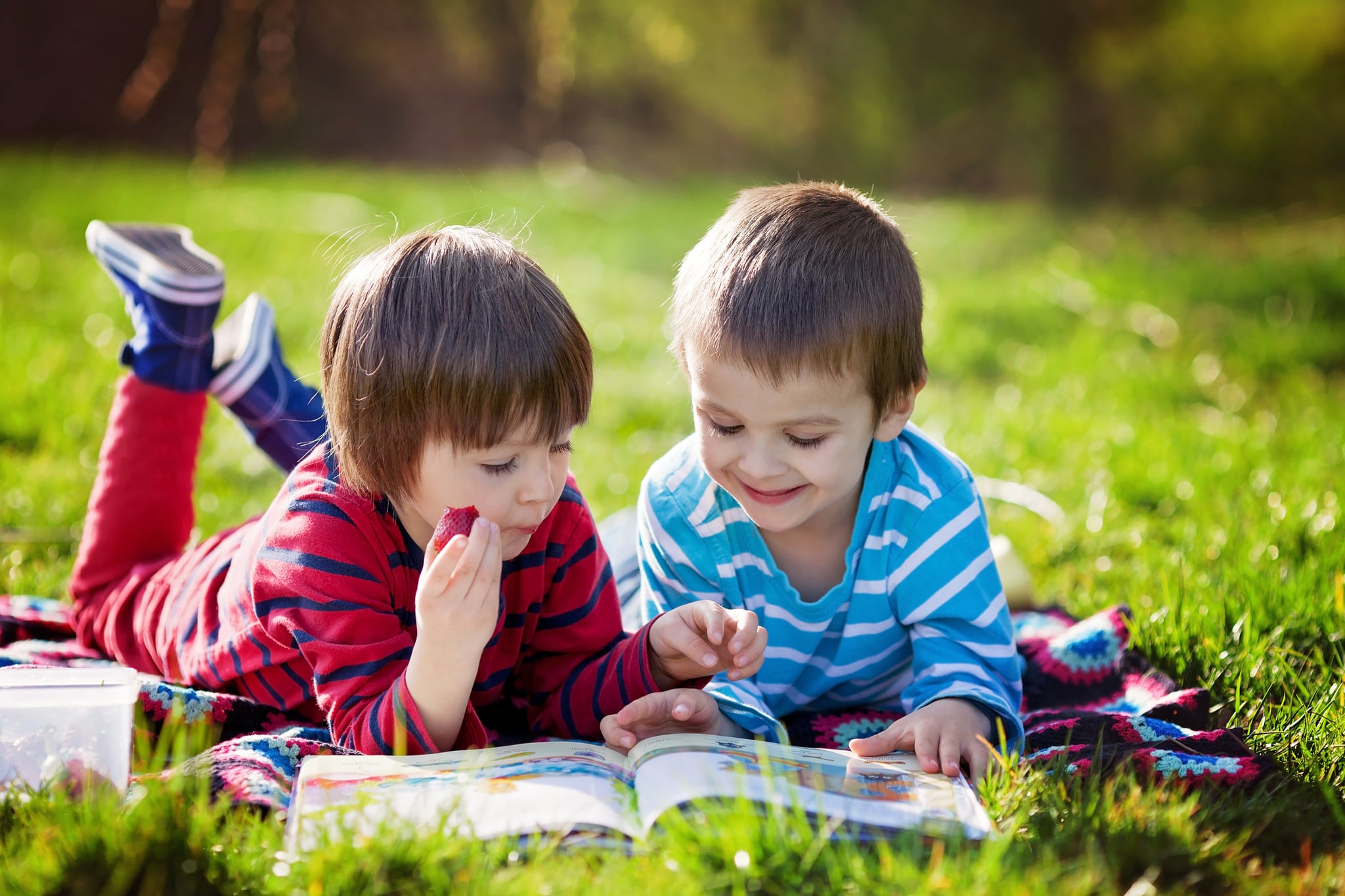 I was a teacher before I had kids. A young, opinionated, judgemental teacher. I often found myself saying,
"How hard is it?"
How hard is it to clean out a backpack?
How hard is it to fill out a permission slip?
How hard is it to check your kid's work?
How hard is it to sign a reading log?"
Well, now that I'm on the other side, sometimes it can be pretty f*cking hard. Life gets in your way. Sometimes you just don't have the energy. Sometimes you forget. Sh*t happens.
When school ended on June 21, I was going to let the kids relax until July. Then, I would get them on a schedule. Have them do an hour of school work before they went outside or went swimming or did anything else. Thirty minutes of reading, and 30 minutes of writing in a journal and practicing math facts.
Then July came. So did swim team. And travel baseball. And 90-degree weather. Screw it.
We'd enjoy the first week of July too. No schedule. Just be kids and have fun.
I thought the same thing the second week of July. And the third. And the fourth.
Okay, we'd start in August. We'd still have four weeks to practice math facts and fill out reading logs.
Three weeks ago I finally got around to emptying out the kids' backpacks. Number 3 had about 17 packets of work to do this Summer in his. I decided their "work" time would be during Number 5, 6, and 7's nap time. I let Number 4 relax and read in our bed. Number 3 went out by the pool with his book and packets and sat in the shade. I don't know if they actually read anything, but they were quiet and they didn't bother me. I let them know when their time was up. Number 3 and 4 went back to playing until Number 5, 6, and 7 woke up from their naps.
We had somewhere to go, I don't remember where, and once everyone was awake, we rushed out of the house. I never checked to see if Number 3 picked up his stuff and put it away. He didn't.
The weather changed while we were out, and it got superwindy. All of his papers blew into the pool and disintegrated. Just like the rest of my plans to keep them on a schoolwork regimen.
You know what? It's f*cking Summer.
My kids have learned a lot.
Number 3 learned a million rules about baseball he never knew. He learned how to do a flip turn. He learned about the value of teamwork. He learned how to handle losing like a good sport. He learned how to ride his bike.
Number 4 learned what's involved in running her own business when she made $30 with her lemonade stand. She learned how to handle disappointment. And look for the silver lining in every situation. She learned how to measure 1 cup. And 1 tablespoon. She learned how to change the style, and size, and color of the font on a Word document.
They both learned sh*t they are going to really need to use when they grow up. I don't give a crap about the CMTs. I couldn't care less about the Summer writing packet.
Besides, you know what happens to those Summer work packets when your kid brings them into school? Nothing. Your kid could write "this Summer packet is bullsh*t" on every page, and it would still come home with a smiley face or a sticker on the front page. Nobody actually checks the work.
And I don't give a crap about the Summer Reading Challenge either. We read to our kids every day. They read to each other all the time.
Number 4 reads on her own for fun. Number 3 doesn't. And quite frankly, I don't want to force him to do it. He loves to read to Number 6 and 7. And that's good enough for me.
He hasn't forgotten how to read.
I'll wait until next week to make him read when his teacher says he has to do it every day.
Let him hate her.
I've got other sh*t to deal with. Like enjoying these last four days of Summer with my kids.