Teacher Fired For Writing Mean Things on Chalkboard
Teacher Fights For Overturn After Being Fired For a Cruel "Assignment"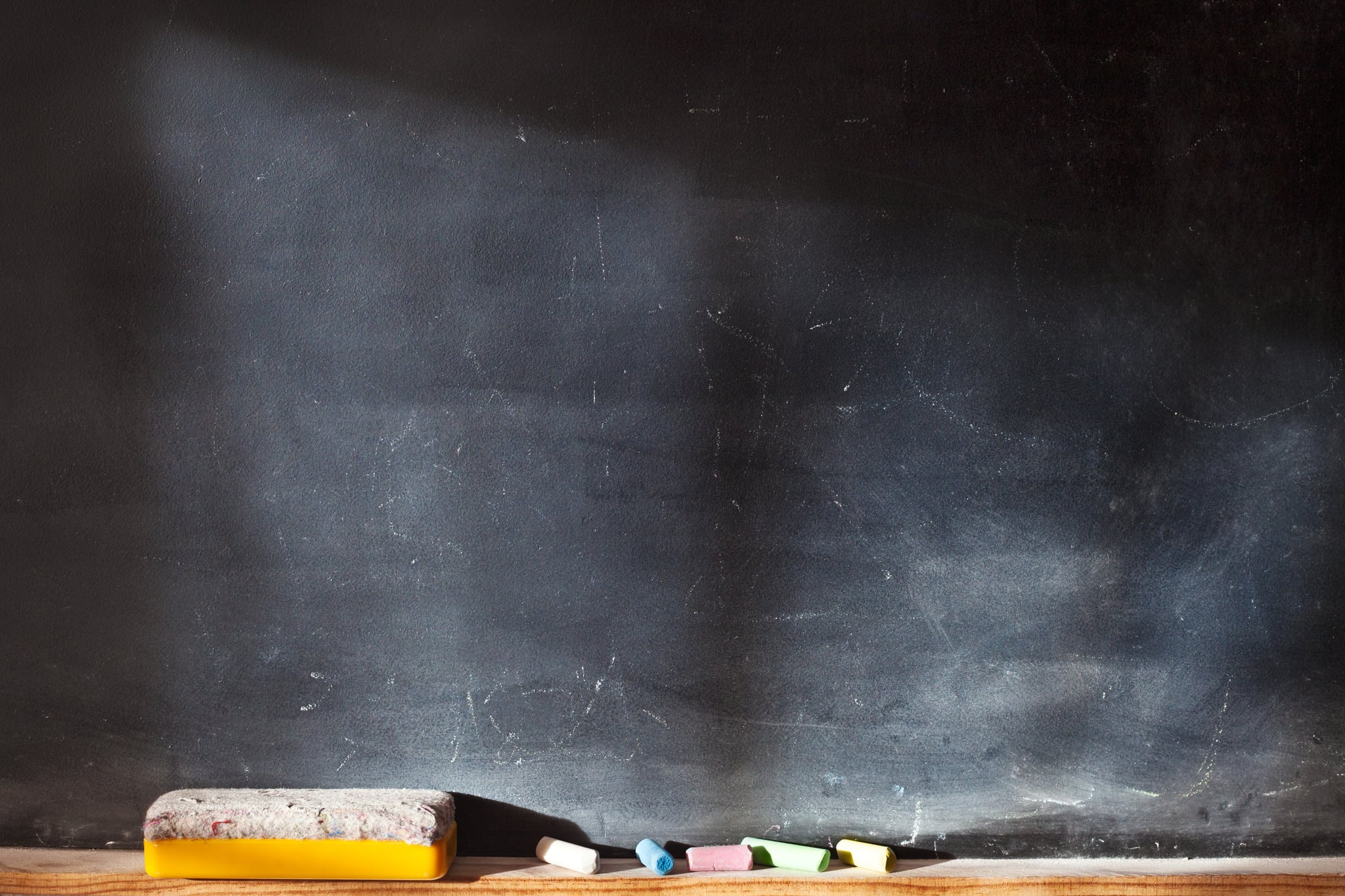 A New York City teacher was fired after she reportedly had her eighth-grade students write all the reasons they hate one of their fellow classmates on a chalkboard.
The teacher, Madeline Luciano, was fired from P.S. 18 in Manhattan after city investigators determined that she did initiate the "assignment" that led students to call their 13-year-old female classmate ugly, annoying, and a phony. When the girl started crying, the teacher finally told them to stop.
Luciano was fired in October by the school's principal, Connie Mejia, after investigators determined that the teacher committed employee misconduct.
Now, Luciano is fighting back and hoping the decision will be overturned. She filed a petition stating that her punishment was too harsh and that the principal exhibited "an abuse of discretion."
According to an Office of Special Investigations report, the incident began when the student returned to the classroom one day and noticed that her backpack was missing, only to find it overturned with her portfolio papers torn. When the teacher inquired about this, she said many students responded that they didn't like the girl and began calling her names.
Then Luciano told the students "to write a letter, as an assignment, indicating why they felt this way." That's when the harsh comments came flooding in from the class. Luciano claims she never instructed anyone to write them on the board in front of the class, but the report claims that kids said Luciano asked a student to volunteer to write down the answers as the rest of the class shouted out.
When the girl started crying, Luciano stopped the "assignment," and the student writing on the chalkboard erased the answers and wrote "sorry."
According to DNAinfo, Luciano's "petition says she's currently collecting unemployment insurance because a state labor board ruled that Luciano was eligible for the benefit after determining the DOE did not establish she committed misconduct."
She'll be able to reapply for another teaching job in December this year.