Test Question About Mom Considering Down Syndrome Abortion
Regardless of How You Feel About Abortion, Should This Question Be on a School Test?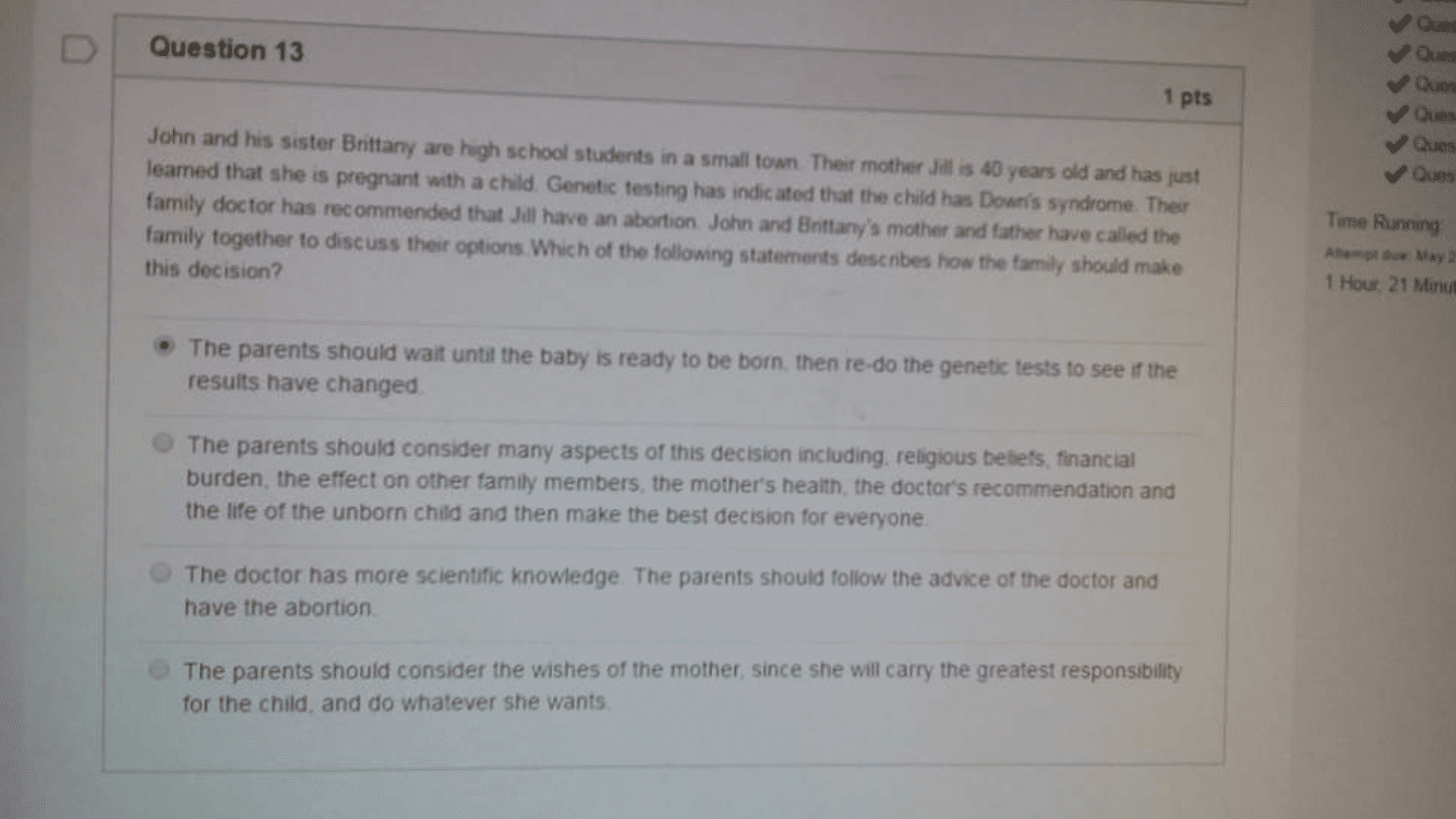 Whether you are pro-choice or pro-life, chances are that after reading this test question, you'd agree that it was completely inappropriate.
The multiple-choice question, part of a biology class's final exam at Salt Lake City's Utah Electronic High School, asked what a mother should do if genetic testing revealed her unborn child had Down syndrome.
Then students were tasked with choosing from among four options — scenarios that included waiting to do the genetic test again, trusting the scientific knowledge of the doctor, prioritizing the wishes of the mother, or considering factors like religious beliefs or financial burdens before making the "best decision for everyone" — in order to decide if the baby should be aborted or carried to term.
Principal Kathleen Webb called the question "obviously inappropriate" and told The Salt Lake Tribune that it's unclear where it originated because it doesn't appear to have been written by the school's biology teacher.
"The instant that I found it with her, we removed it from the test bank," Webb said. "It is not available to students."
The question surfaced after a sophomore student taking the exam photographed it on his computer screen with his cell phone. It was later posted online by blog Utahns Against Common Core.
Oak Norton, an education activist affiliated with the blog, said the question potentially violates Utah law by testing students' moral, political, and religious views. He, and other parents in the community, also found it disturbing that of the options given, not one was focused on respecting the life of the unborn child.
"It's getting at, really, a survey of their beliefs," he said. "It's an opinion question, and it doesn't even include a full range of opinions."
What was your reaction to reading this test question?