Things to Consider About Your Child's Teacher
5 Things to Consider About Your Child's Teacher This Year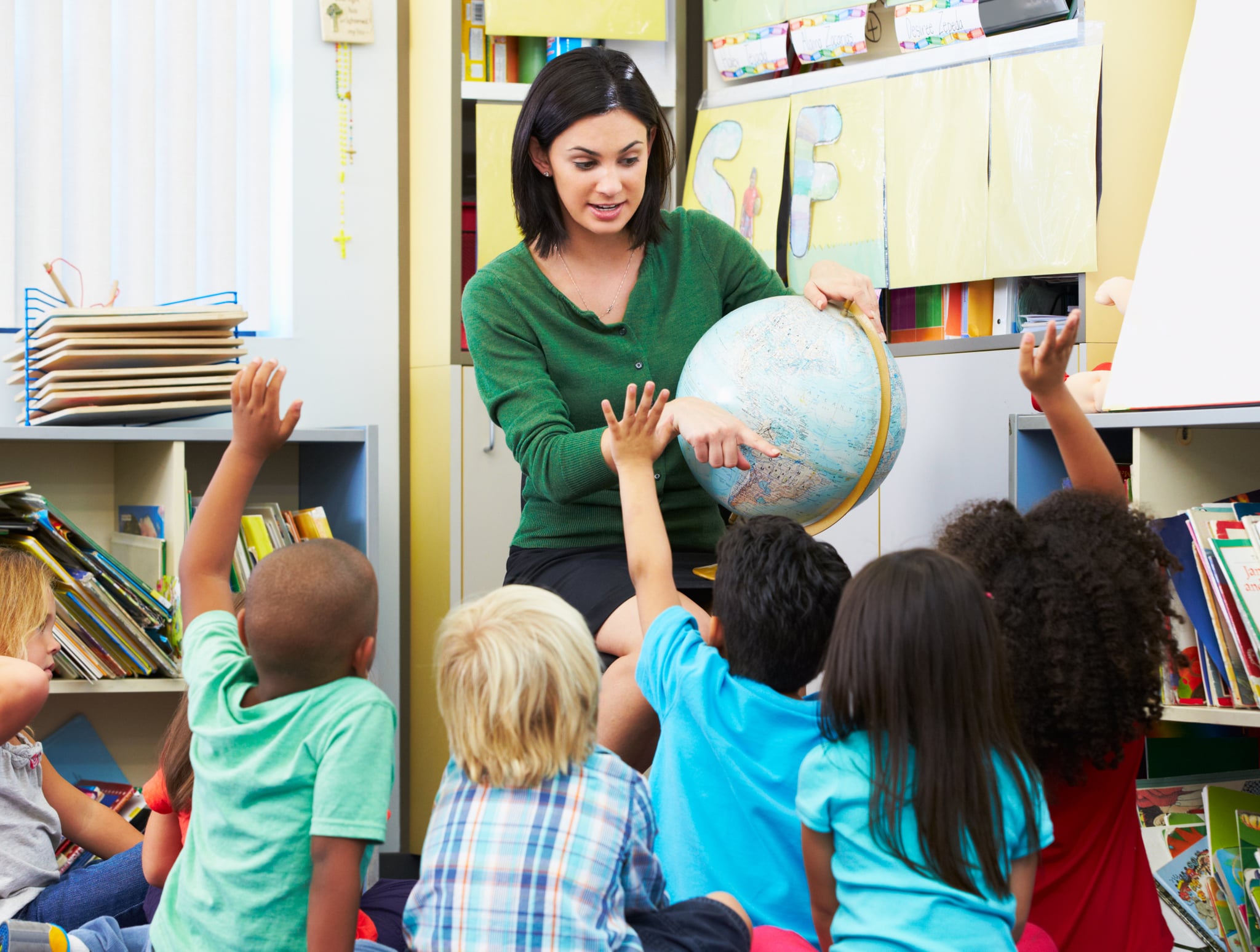 It's time for back to school, and as we hope for a social, happy, and academically successful year for our children, let's take a minute to think about our children's teachers.
Not every teacher that our children have throughout the years will be our favorite. Some we will love, some we may hate, and others we may feel indifferent toward. Of course, if your child does have a poor teacher, you should speak your mind about this professional to the principal and potentially the superintendent. Not all teachers are created equal.
However, before you've made your judgments — whether good or bad — about the teacher this year, consider these five things about the new teacher.
They Work After the Bell Rings
People like to think that teachers have it easy. After all, they get Summers off and end their workdays by 3 p.m. at the latest. It's a sweet deal, no? I mean, I work all year-round and get out at 5 p.m. It's got to be nice having a shorter workday.
Except for it isn't a shorter workday.
Most teachers are working after the kids have been let out for the day. Whether it's lesson plans or conferencing with parents, teachers are still running when the clock has stopped.
Not only that but also many teachers are busy worrying and debating on how to care for our children. They wonder about the kids who are struggling academically. The children with behavioral issues. The children who are sick. We all tend to take work home with us, but for teachers, the work is in their hearts 24/7. Even if you don't love a teacher's personality or gel with him or her right away, chances are this person is heavily invested in your child's success.
Listen to Their Feedback
It's not easy to get critical feedback about our kids, but it is important we listen to it and consider the information before we decide that the teacher is "out to get our kid" or "completely wrong."
Sure, sometimes a teacher or professional will have an invalid opinion about our child and he or she might find our kid annoying, but for the most part, when a teacher comes to you with a problem, it's because he or she wants to help your child succeed, whether it's socially, developmentally, or academically. A teacher gains nothing by "creating" a problem that doesn't truly exist for your kid. In fact, it makes his or her job harder, so try to keep an open mind. As a former teacher, I worked with many parents and quite a few were in denial about their own kids. It's hard when a child has an issue, but avoiding the problem won't help our kids become strong, independent adults.
They're Overworked and Stressed
Teachers are entering classrooms that are more often than not overcrowded, and if they're not overcrowded, teachers are still dealing with an academic culture that demands teachers teach to a diagnostic test all year long. Specials such as art, music, etc., have been cut down and young children get less time to move and play than my generation did.
Forget the misconception you have that being a teacher is the "easy job" and consider the fact that not only are the stakes higher for kids to academically achieve, but also teachers are in many cases in charge of caring for their children emotionally. You know how easy it is to love your own child but also how hard it is to be a parent. Imagine how it is to try and care for a bunch of strangers' children year in and out? It's not easy and takes a special and patient person.
Consider the End Result
We won't always gel with the teacher. That's how it is for everyone in our lives. We can't be everyone's best friend. Even if the teacher may seem too cold, too loud, too strict, or not strict enough, consider the end result. Is your kid learning? Does your child enjoy school? Even if your child doesn't love school as some kids simply never do, is your child forming friendships and meeting educational goals?
The teacher may not even be your child's "style," but if the individual is working with you and your family to help your child have a successful year, you have struck educational gold whether the teacher is the biggest bore or the wackiest person you have ever met!
Administrative Red Tape
Teachers cannot just worry about your little one — there are many in the flock to tend to. This may mean that your overachieving smarty pants may be bored at times or your child who is struggling may be sinking. If either is the case, go to the school about switching the environment, amount of work, or support your child receives. The teacher may indeed have already contacted someone on the child study team or suggested enrichment for your child even if he or she can't be the one to see this come to fruition. Many times teachers are up against administrative red tape. Try to not put the blame solely on the teacher unless he or she is truly failing at the job. Look to administration and child services in the school to help you as well as the teacher to support your child.
The teacher is not the dartboard to throw jabs at — most of the times.
Apple For the Teacher
When starting out the year, mind how the teacher would like to communicate with you whether through phone or email, and keep those communication lines open! If there are any concerns that you have for your child whether at home or in the classroom, look to your teacher for ways to help your child thrive. A teacher can be your best ally, so tighten up the front lines and work together for a wonderful school year!