Tips For Going to Disney World With Kids in the Summer
13 Sure-Fire Ways to Keep Your Family Cool at Disney World This Summer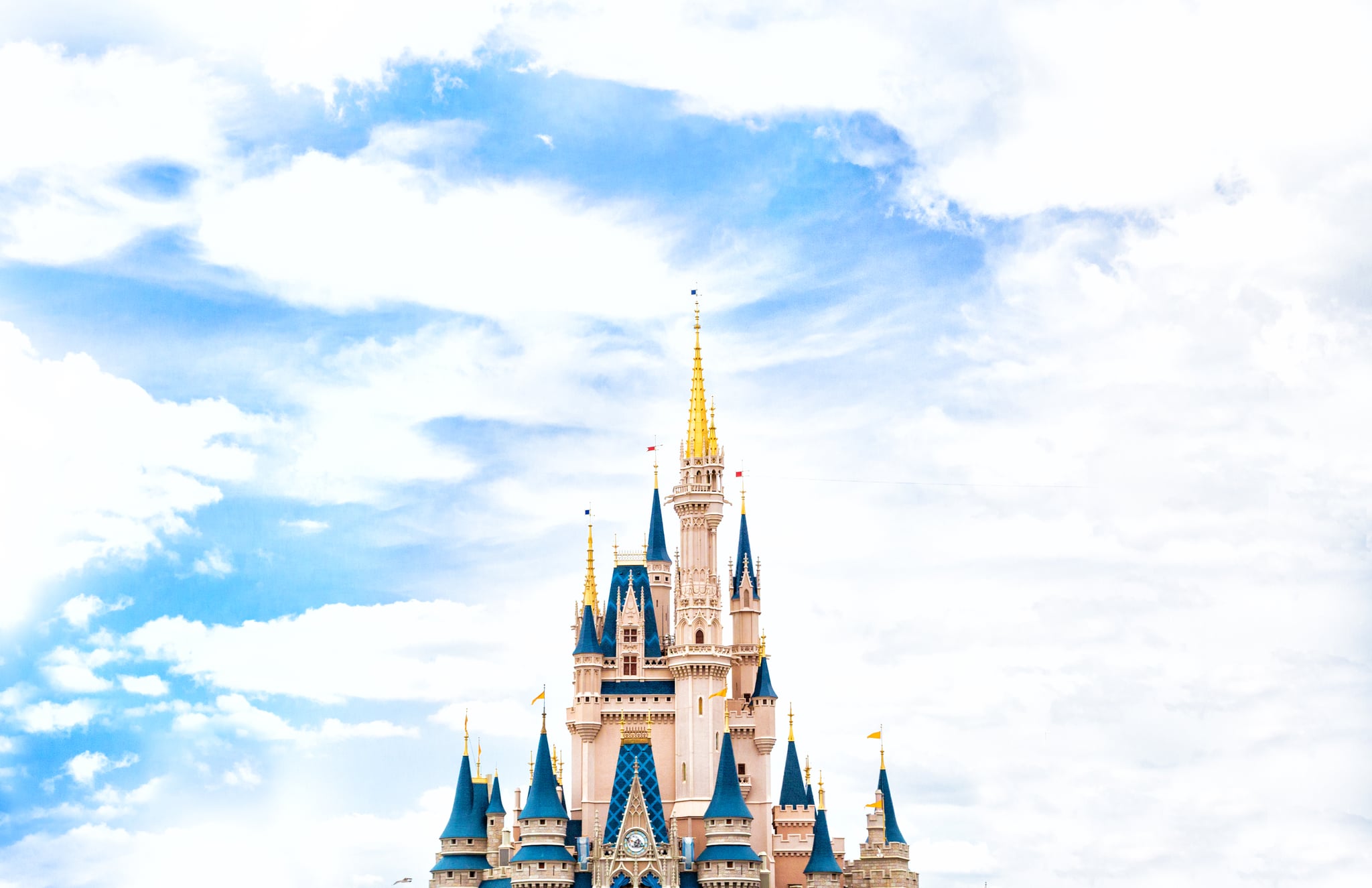 There's only one place on Earth I can imagine is actually hotter than hell, and that, folks, is Walt Disney World in the throes of summertime. There's nothing that eliminates the magic from the Most Magical Place on Earth faster than the scorching sun rays and thick humidity Florida is faced with between June and August. However, there's so much appeal to going to Disney during the Summer since the kids are out of school, so to help you beat the heat, we've compiled our best tips.
Ahead, 13 ways to keep your family cool (and less cranky) during your Summer trip to Disney.
Get FastPasses for rides with outdoor lines. Skip the hot and sunny waits as much as you can — book your FastPasses for those rides when possible so you can jump to the front and avoid baking in the sun.
And wait in the lines that are partly or mostly covered, or better yet, in AC. Many rides in Epcot, Magic Kingdom, and Disney's Hollywood Studios fall into this category.
If everything's a long wait, wait for the water rides. If you're going to be stuck waiting for a ride, make it Splash Mountain, Grizzly River Run, or Kali River Rapids. At the end of a long wait, you and your cranky kids can cool off ON the ride.
Skip the character breakfast. Try to get in the longest wait lines first thing in the morning when everyone has the most energy and the sun isn't scalding hot yet.
If your kids nap, take a nap break midday, then take advantage of late Extra Magic Hours. The EMH park of the day may be crowded, but you can take advantage of the early morning and late night hours when it's cooled off a bit (especially for Animal Kingdom, since so much is outdoors there).
Or skip the Extra Magic Hours, since that'll be the most crowded park of the day. Then you can enjoy *slightly* shorter lines in another park.
Avoid the Fourth of July. The Fourth is one of the most crowded park days of the year thanks to Magic Kingdom's Independence Day Fireworks (pro tip: they'll do the fireworks show on the night of July 3 as well).
Bring a soft, insulated cooler. Hard coolers are a no-no, but a soft cooler with plenty of cold drinks will save you from spending tons of cash on water inside the park and will keep everyone hydrated (and pack a few wet washcloths in zip-up bags to cool off sweaty kiddos — and adults — throughout the day).
Take an ice cream break. There are tons of quick stops for ice creams, slushies, and frozen yogurts in each park, or you can head to Gaston's Tavern in Fantasyland for a LeFou's Brew (frozen apple juice).
Pack loose, sweat-wicking clothing for you and the kids. Loose clothes may seem like a no-brainer, but going out to purchase a few athletic tees and shorts for the whole family before the trip is worth the extra expense — no one will want to wear anything else.
Bring a bathing suit and extra clothes for Epcot. Kids love playing in the fountains at Epcot, but nobody likes to be in wet clothes afterward, so don't forget a change of clothes (and a bag to put wet suits in!).
Pack sunscreen, hats, and mist fans. Don't forget to slather everyone in sunscreen before heading to the park and throughout the day, wear hats to keep faces out of the sun, and bring a misting fan to walk around with in between rides (or grab a clip-on one for your little one's stroller).
Hit the water parks. Sometimes it's just too dang hot not to spend the whole day at the water park — trust us, your kids will still have a ball.