Town Has Christmas in October For Terminally Ill Boy
The Reason This Town Is Having Christmas in October Will Make You Cry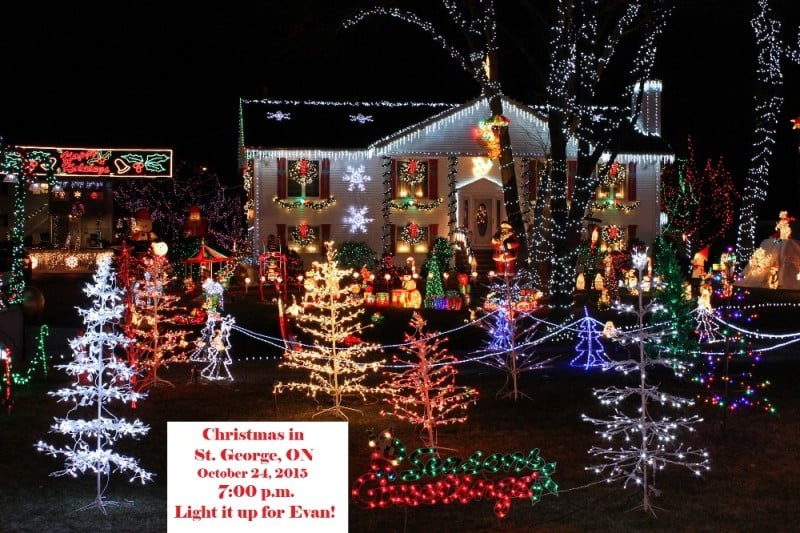 A terminally ill 7-year-old's family wanted to give him the best Christmas ever since this one is going to be his last. Evan Wellwood has been battling an inoperable brain tumor for the past five years, and he's not going to make it to December, so his entire hometown of St. George, Ontario, Canada, came together to give him a holiday to remember — in October.
Evan's family explained on his GoFundMe page that his "mom received the news that he will not be with us much longer," so they quickly came up with the idea to have Christmas in October so they can "light it up for Evan." The celebration will be held Saturday, Oct. 24, and thousands of people have already confirmed their attendance on the event's Facebook page. The page explains that the "town of St. George is rallying around their littlest hero Evan. This year the town will be putting up their lights early to help make sure Evan has a full Christmas experience." Everyone is encouraged to wear a gold ribbon to raise awareness for childhood cancer, and you can show your support by using #LightsOnForEvan.
Here's hoping Evan gets to have a beautiful, joyous experience that his family can remember forever.