Toyota Sienna Swagger Wagon 2.0 Video With Busta Rhymes
Get a Sneak Peek at Toyota's New "Swagger Wagon" Video With Busta Rhymes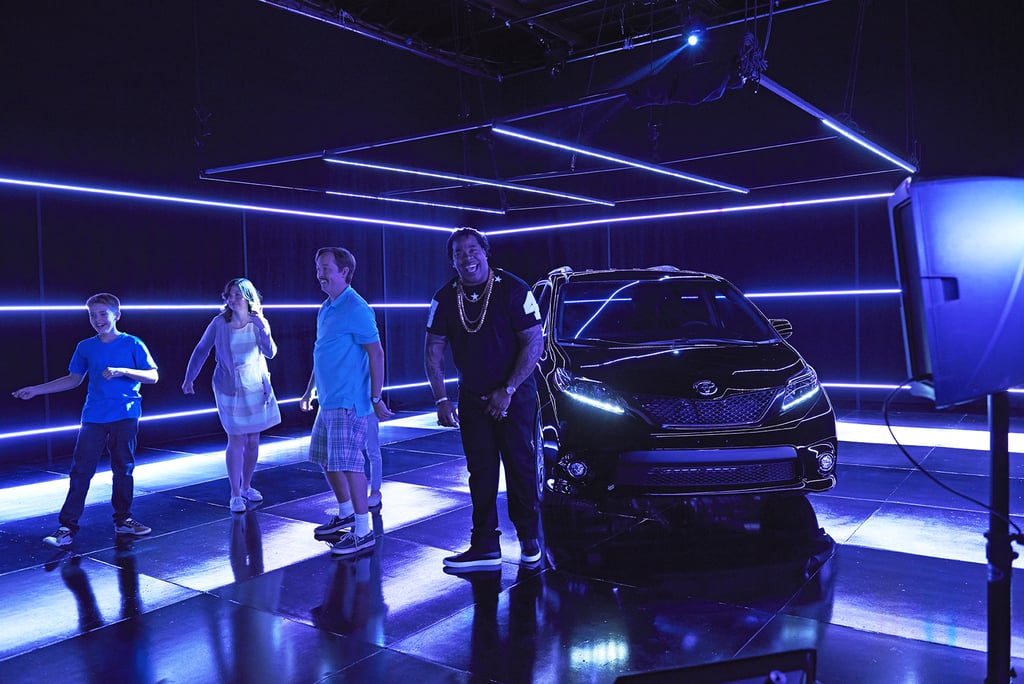 You don't have to tell the moms in the carpool line, but the minivan just may be the coolest car on the road. No longer the butt of car enthusiasts' jokes, the minivan has seen a bit of a resurgence since Toyota poked a little fun at the stigma associated with driving one a few years ago. But with increased leg room, convenient self-closing doors, the ability to transport a car full of kids to and from practices, and "Driver Easy Speak" — an option that uses a built-in speaker to amplify an adult's voice throughout the car — the minivan is more than just a mom identifier. In a way, it's given her some stature.
Minivan owners are about to gain a bit more street cred thanks to the Toyota Sienna and Busta Rhymes. Just as the 2015 version of the vehicle has a refreshed interior and cool new features, the Swagger Wagon is getting a makeover too. Swagger Wagon 2.0 has a new cast, original music, and a cameo by Busta Rhymes (who even wrote his own verse). "I'm a dad, and I know that having access to solid entertainment is key for those long road trips in the family vehicle," says Rhymes. "The Toyota Sienna, for sure, has that swagger appeal that I think a lot of families would dig."
As for the video, lines like, "our first time in a club since 2009" and "it's a parents' night out, so much fun and then about a quarter to 10 when we're tired no doubt, we're headed back home" are sure to hit home with parents who find themselves needing to make the switch to a family car. Because face it, don't we all just want to be comfortable? Check out our exclusive debut of Swagger Wagon 2.0 below and tell us, are you ready to go minivan?