Two Brothers Die in Car Accidents Months Apart
2 Brothers Tragically Die in Car Accidents . . . 3 Months Apart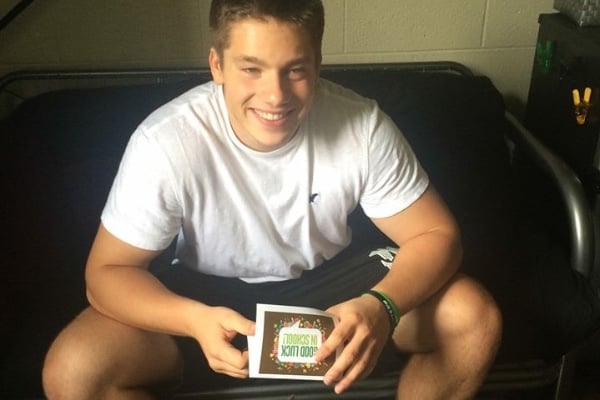 In a truly tragic turn of events, a family loses their son in a hit-and-run accident just three months after they buried another son following another fatal car crash.
The hit-and-run claimed the life of Michigan college freshman Ryan Tsatsos when he and a group of friends were walking back to their dorm after a night out early Sunday morning. The driver, reportedly speeding at 80 miles per hour, would have hit a female friend if Ryan hadn't pushed her out of the way.
"He was loving and caring," his mother, Julie Tsatsos, told Fox 2 Detroit News. "He loved his friends and family and would do anything for anyone."
The family is now dealing with tragedy for the second time since July, when Ryan's older brother, Darryl, was killed in a car accident that still remains under investigation. They were the couple's only children.
In addition to a GoFundMe account created by friends of Ryan, which has already raised more than $30,000 for his family in just a single day, loved ones have come to the Tsatsos home in Macomb Township, MI, to pay their respects — a second time.
"The same people were here when Darryl died are back here, some as early as 3:30 in the morning, within an hour of us hearing the news," Paul Tsatsos, the boys' father, said.
He noted that a wind chime was given to the family following Ryan's accident, and it is helping to bring peace to the parents.
"Those [chimes] have been ringing louder than I've ever heard them ring," Paul said. "To me, that's Darryl telling me again, 'I've got Ryan, and he's OK.'"