Tyson Chicken Nugget Recall 2016
Recall Alert: These Popular Chicken Nuggets May Contain Plastic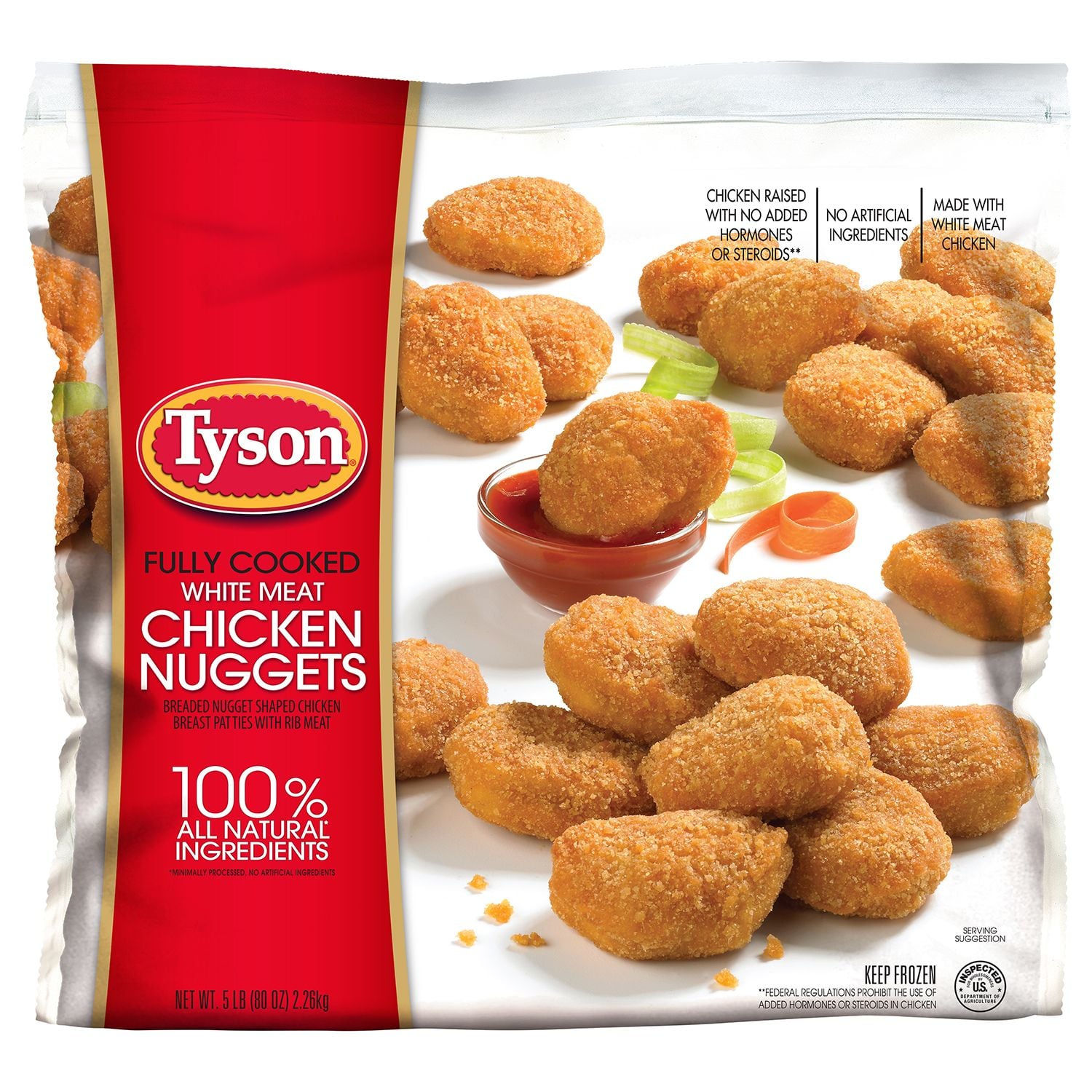 Tyson Foods is announcing the recall of more than 130,000 pounds of two of its popular chicken nuggets after extraneous hard plastic materials were found in some.
The recalled products include a five-pound bag of Tyson Fully Cooked Panko Chicken Nuggets sold at Costco since July 2016 and a 20-pound package of Spare Time brand Fully Cooked, Panko Chicken Nugget Shaped Chicken Breast Pattie Fritters With Rib Meat distributed to a wholesaler in Pennsylvania. Both products have a use-by date of July 18, 2017, and an establishment number of "EST P-13556" printed adjacent to the "Best If Used By" date on the back of the package.
The recall comes after customers reported finding "foreign material" in a chicken nugget product. "According to Tyson Foods, the plastic material ranged in size from 21mm in length and 6.5mm in diameter and may have come from a round, hard plastic rod used to connect a plastic transfer belt," the USDA said in a statement. "The firm said the products pass through a metal detector, but the plastic is not detectable to this technology."
Though there have been no reports of adverse reactions or injuries by children who consumed the nuggets, Tyson is urging customers who have the affected boxes to throw them out or return them to their place of purchase for a full refund. Anyone with additional concerns should reach out to the company directly at 866-328-3156 or email comments@tyson.com.