Value of Polly Pocket Toys
Those Polly Pockets Your Mom Sold For $2.50 at a Yard Sale Are Worth How Much Now?!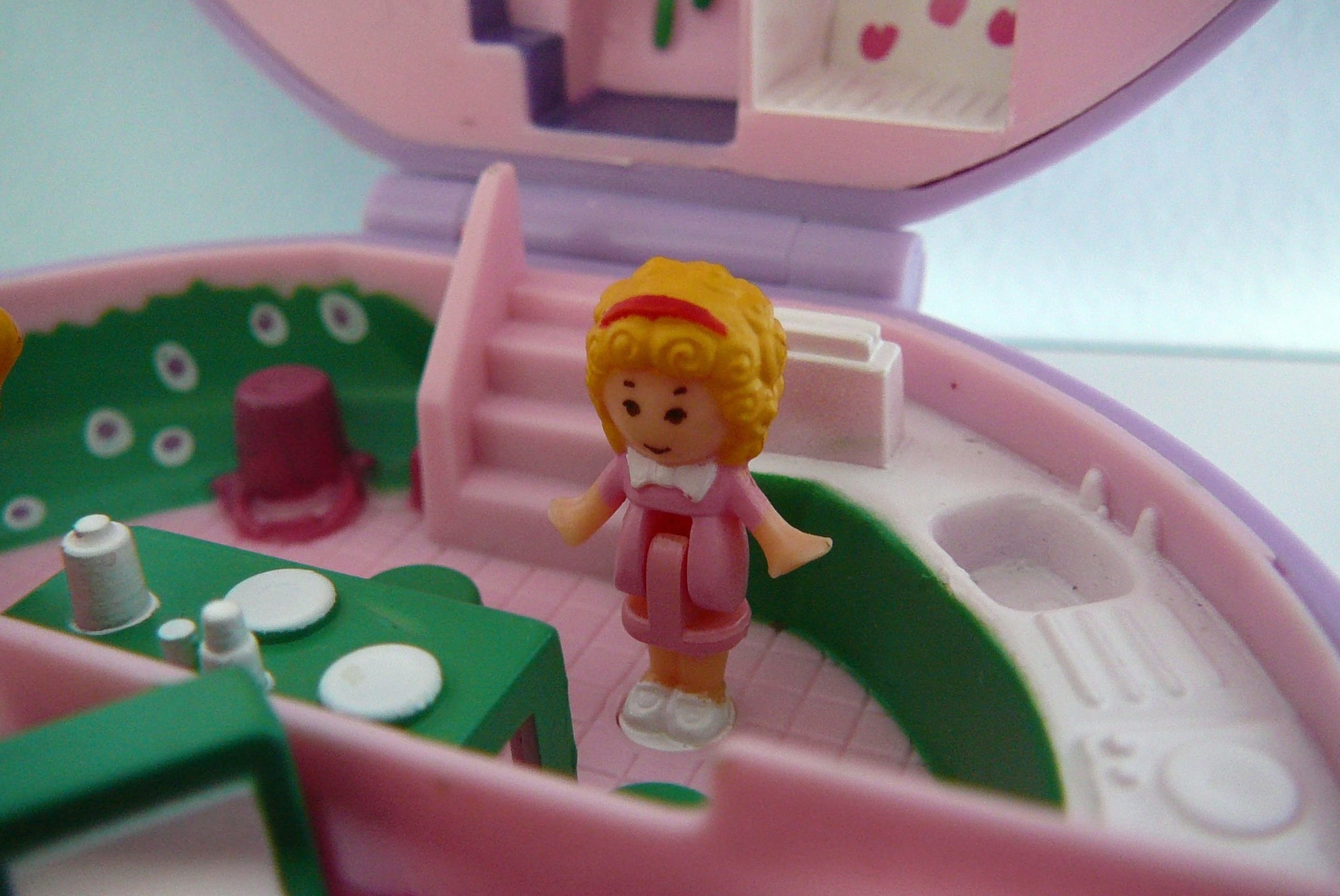 Polly Pocket, a micro-playset that allowed every '90s kid to carry around a compactable dollhouse in their Levi's, was beloved by my generation but generally loathed by our parents (those tiny pieces were blatant choking hazards, and if you stepped on a tiny curly-blonde-haired Polly, forget about it). That's why my pristine collection of Polly Pockets — including my seashell-shaped grotto and extra-large "mega" set that included a full-size pool for Polly's friends — went the way of a yard sale for less than $10.
If only I could have convinced my mom that these two-inch-tall, plastic playthings — that used to retail for $10 to $20 — would be worth a lot more someday. In fact, certain sets are selling for hundreds of dollars on eBay. (One was recently listed with a price tag of more than $10,000!)
But before you go hunting through your childhood home's attic, it's important to note that not every old Polly Pocket toy is valuable — only the ones manufactured before 1998, when they were still made by British company Bluebird versus Mattel. During this decade, Bluebird made roughly 350 sets, and among those, only a few are driving the auction market into the triple digits.
A mint-condition Fairy Light Wonderland set sold on eBay for $510. And a used Magical Light-Up Mansion set (which wouldn't fit in the most spacious of pockets) sold for a not-too-shabby $90.
Want tips on how to sell or, if you're feeling especially nostalgic, buy a vintage Polly Pocket? The demand is certainly high enough that eBay now offers a handy online guide for dedicated collectors. Good luck!