Source: POPSUGAR Photography / Sarah Lipoff

Stop being afraid of getting messy with your kids. We partnered with OxiClean™ for this creative post.
You have a black permanent marker in your house, but it's probably not something you often hand to your child. Be trusting (and stay close) with this art project that lets your child make bold lines for filling in with soothing watercolors. The combination is dreamy and whimsical, turning into a wall-hanging-worthy artwork.
What You'll Need:
Canvas
Black permanent marker
Watercolor paints
Directions:
Talk with your child about what the subject should be for her artwork. Think about selecting an object to use for her to look at while drawing as reference. Offer your child the black marker, and encourage her to create the outline — staying close by to make sure the pen stays on the canvas.
Once finished, use watercolor paints to fill in the drawing. It's that simple!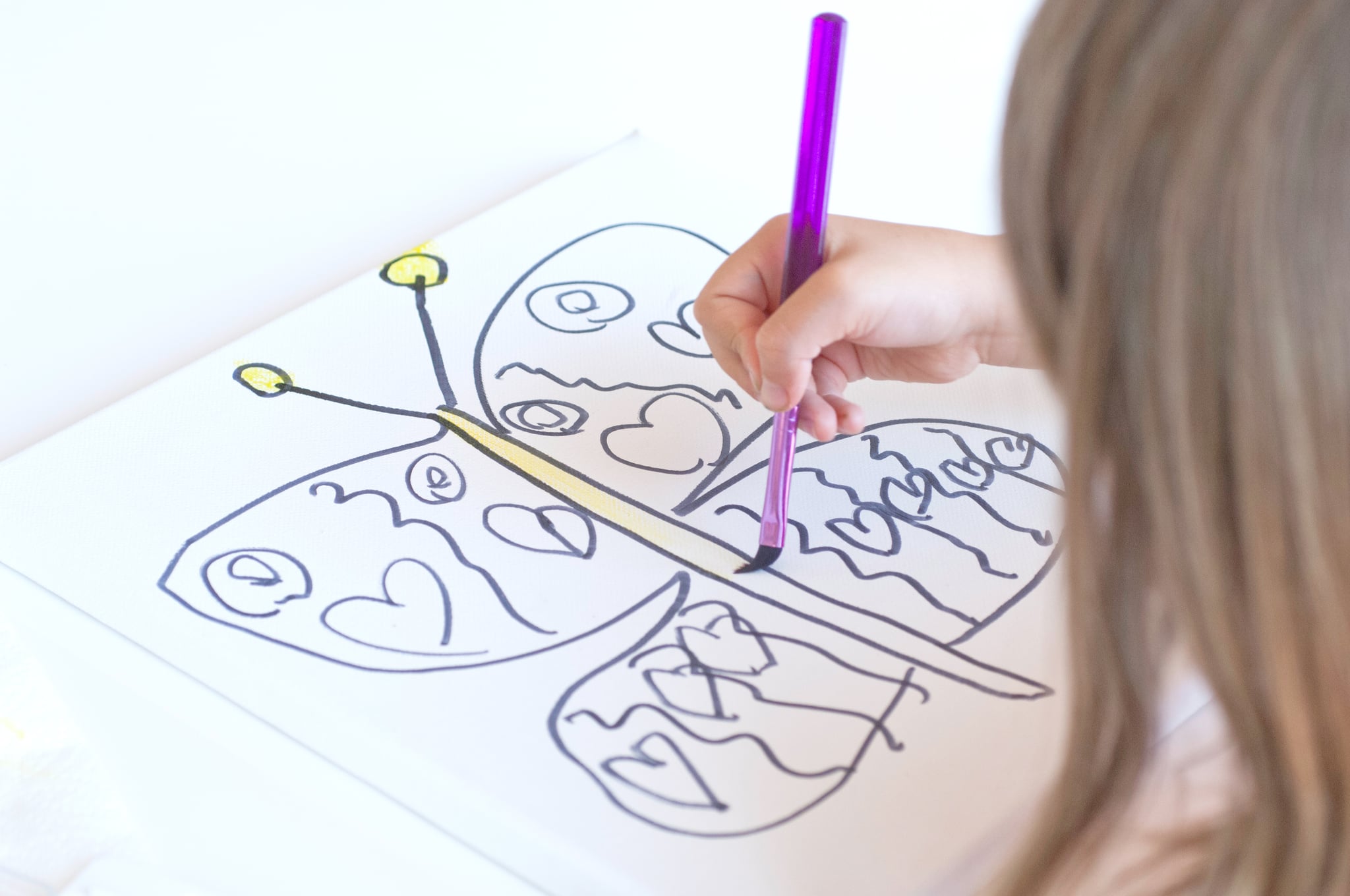 After the paint has dried, find the perfect spot for hanging the finished artwork.
Image Source: POPSUGAR Photography / Sarah Lipoff