What Divorce Teaches Kids
8 Ways Getting Divorced Teaches Kids About REAL Love
This post about the effect of divorce on children, written by Lisa Petsinis, was originally published on one of our favorite sites: YourTango.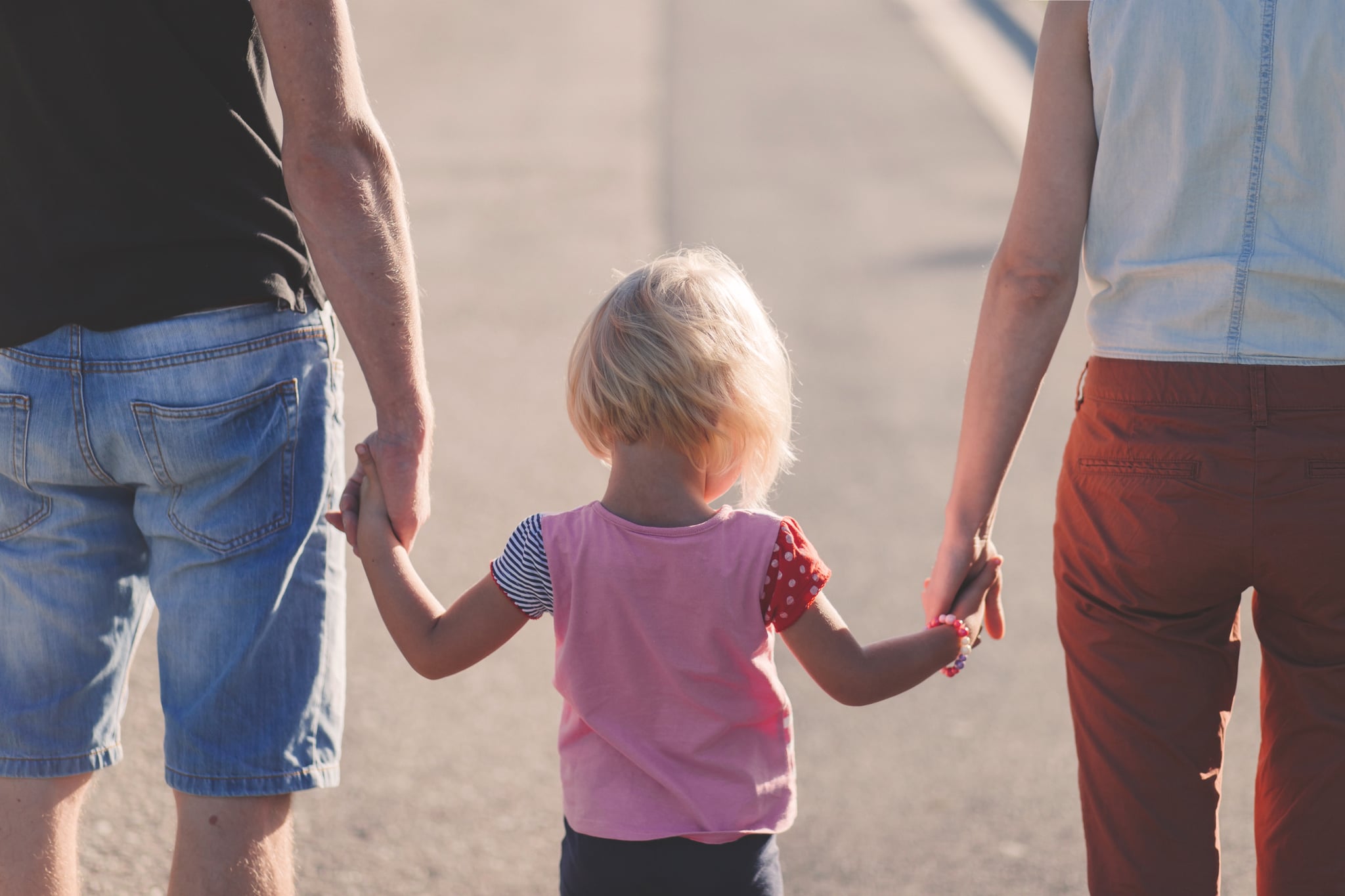 Divorce isn't the end of the world for your kids. Good things, like real love, can come out of it.
My child recently made a stunning revelation. Four years after the divorce, apart from the benefits she sees such as two homes and double holidays and presents, she appreciates the difference in our lives.
"There is no more fighting. It's peaceful. Life is easier since the divorce," she says.
I have hope for her and her future relationships. And my parenting.
Getting divorced taught her about real love.
What is real love, anyway?
It is what we said in our marriage vows.
"Love is patient, love is kind. It does not envy, it does not boast, it is not proud. It does not dishonor others, it is not self-seeking, it is not easily angered, it keeps no record of wrongs. Love does not delight in evil but rejoices with the truth. It always protects, always trusts, always hopes, always perseveres. Love never fails…And now these three remain: faith, hope and love. But the greatest of these is love."
That quote is from the book of Corinthians in the Bible.
Just like how our love for our children is unconditional and never ends, real love endures. It fills us up and makes us feel whole. It is vulnerable, accepting, and strengthening during hardships. It is unwavering, giving, caring, and richly fulfilling. It provides a lasting sense of peace.
When we have it, we know it. And so does everyone else.
But when the vows have been broken and the verses become a memory, our children bear witness to it.
There are many good reasons to stay together and there are many reasons to part ways. Only we can decide what is best for ourselves and for our family.
Staying together solely for the kids, however, may do more harm than good — especially if the marriage is dysfunctional, unhealthy, or toxic.
In doing so, we are showing our children that it's OK to hurt and to be hurt, it's OK to fight or be overpowered, it's OK to feel empty or alone, or it's OK to be angry rather than be at peace.
Our children are watching.
The ways in how divorce affects kids don't always have to be negative; they can be positive too.
In leaving a dysfunctional marriage, we teach our children many life lessons, including these lessons about real love:
1. They learn about taking care of themselves.
Often, children of divorce have added financial burdens and must take on responsibility sooner. At the same time, they learn how to organize their schedule and their belongings. They may help around the house or get a job sooner.
This sense of self can be empowering. As adults, they may have more confidence relying on themselves to move their career forward, to accomplish their heart's desires and have a successful love relationship.
The Lesson: Real love is putting on my own oxygen mask so that I can then give my best to you.
2. They learn about self-respect.
Sometimes getting a divorce is about showing self-respect for how we're treated and for our vision of the future. Our kids see how much self-respect we have when we make the difficult decision to leave a marriage or when we make it as a single parent and when and how we give ourselves to another.
When parents stand up for their own happiness, kids learn that everyone's happiness is important.
The Lesson: Real love is based on self-respect and mutual respect.
3. They learn how to solve problems, calmly.
Shuttled from home to home, kids of divorce must be organized and flexible. They are used to not always getting what they want. And when step-parents or step-siblings are added to the mix, kids must figure out how to live together and deal with potentially different parenting styles.
Compromise matters. It is possible to work out solutions respectfully.
The Lesson: Real love means accepting differences and overcoming hurdles with trust in one another.
4. They learn about quality time.
Divorce often means some type of shared parenting or visitation. Kids learn the importance of concentrated, quality time with each parent. In fact, children of divorce may get even more quality time with their parents than before the divorce.
As a result, they are likely to place more emphasis on quality time with a future partner.
The Lesson: Real love is present, giving, and attentive.
5. They learn resilience.
Kids go through a lot emotionally during and after a divorce — there is no question. But they can also become emotionally stronger. These kids learn that bad stuff happens and you can endure it. You can get past difficulties. This ingredient is needed in real love.
The Lesson: Real love is accepting life's challenges and coming out wiser, together.
6. They learn compassion.
No one really wants to divorce nor do they want to be a child of divorce. It hurts. These kids don't want anyone else to experience the same kind of hurt. When they see someone in pain, they get it.
Kids of divorce are there when someone else is in need. They may be more caring and compassionate because of the divorce.
The Lesson: Real love is kind and considerate.
7. They learn to be picky.
Even though we care about a person it may not be real love. Our kids will learn to peel back the onion, to dig deeper, to get to know someone before committing a lifetime to them. They will learn to notice the signs of great relationships that are demonstrated to them and by them.
Someone told me that being a child of divorce is like taking a pop quiz: It prepares you for the biggest test of your life.
The Lesson: Real love is patient; it's worth the exploration, the work, and the wait.
8. They learn what kind of relationship is possible.
If we choose wisely the next time, our kids will see how much our new partner loves us — and them. They will get to have a step-parent in their life who can be a role model of a loving partner. And they will have grown up watching me love my partner and emulating that in the future.
The Lesson: Real love has faith and hope.
As painful as it may be to have their family broken up, children learn some hard and valuable lessons. And when they see us happy again, loving ourselves, and loving someone else and seeing that person truly love us, their wounds begin to heal.
For kids, divorce can be the new beginning that renews their hope in REAL love.
More juicy reads from YourTango:
The 5-Step Guide to Breaking Up With a Man Like a Freaking ADULT
10 Secrets Guaranteed to Help You Move the H*ll on From Your Ex
5 Crappy Things You Have to Feel to FINALLY Get Over Your Divorce