What Parenting Will Be Like in the Future
This Is What Your Home Will Probably Look Like in the Year 2026
We've come a long way since our parents raised us. Countless technological advances have redefined what it means to be a mom and raise kids — so many innovations that it's hard to imagine just what our rapidly changing world holds for us in the years to come.
According to Fisher-Price, the future looks pretty bright. Following extensive research in partnership with a global design firm, the company has revealed its vision for parenthood one decade from now, and it's light on Jetsons-style robot housekeepers and there's not a Back to the Future-inspired hoverboard in sight . . . thankfully. Instead, the far more accurate prediction is that future moms will be using technology to empower their families through immersive, personalized experiences.
"We utilized futurecasting to look 10 years ahead to understand the realities young families may encounter and how we can better serve our mission to enrich early childhood development," said Mark Zeller, senior vice president at Fisher-Price. "We examined various industries and dug deep into cultural behavior to uncover the trajectory of tech's evolution, ensuring our concepts are grounded in a logical hypothesis."
So, what does the year 2026 have in store?
If the brand's official "Future of Parenting" video is any indication, it's more than just digital printers cranking out toys (although that's there, too).
"We enhanced physical models with digital elements to visually depict our concepts," Zeller added. "And we have also started prototyping actual tech-enabled products that will inspire multiyear innovation in our line that may be available to parents as soon as 2017."
Below, a closer look at six key innovations that you might have in your home in the not-so-distant future.
1. Memory Trees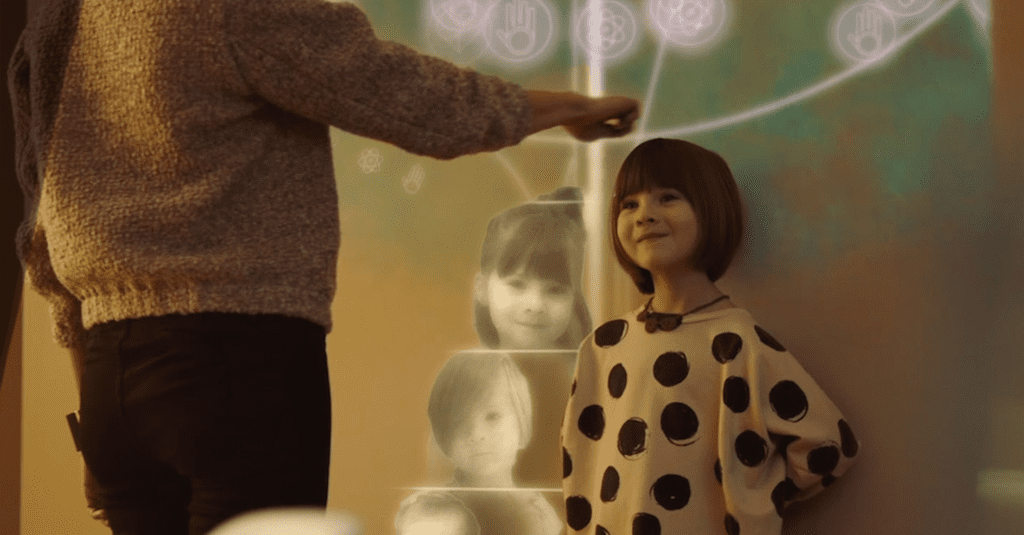 Parents could one day dynamically measure height as well as capture durable memories of skill-based growth — not just physical milestones but emotional and cognitive ones as well. This interactive "tree" would be harmoniously integrated within the home but come alive when engaged. Not only that, but its dynamic structure means that as the people who use the tools grow, so will the experiences offered.
2. Smart Windows
As the environment outside the window changes in real time, the "smart" window senses objects and contextually reacts to create a digitally augmented play experience that grows with the child. Just think: it would be creating deeper "teachable moments" based on what's happening right then and there.
3. Digital Bouncers
Taking the guesswork out of gadgets, the next-generation bouncer knows what the baby is doing and reacts seamlessly. As a baby sleeps, the bouncer transitions into sleep mode, and when the baby wakes, the bouncer brings digital floating elements to life, which naturally evolve with human expression.
4. Virtual Playrooms
What would happen if when a child plays, their ecosystem responded in kind — by growing and changing to their natural play patterns? Whether the child-directed world is wildly fantastical or vividly lifelike, the virtual environment is alive and immersive, and the animation could theoretically take over the room surrounding the child in their own imagination.
5. Integrated Walkers
Digital play won't just come from screens. Soon, toys will have a seamless integration of physical and digital experiences. With the classic walker, for instance, the experience flows out of the object and into the space surrounding it: as the projected numbers are gobbled up by the walker and explode into delightful bubbles of light, gross motor skill movement is achieved.
6. Monitor Rings
In the future, everyday objects will offer a meaningful conversation beyond data-driven tracking of what's happening. Beyond basic tracking of family sleep habits, the new take on the "baby monitor" would visually communicate the reason a child wakes up and what they need. Better yet, it ensures that the parent whose REM cycle is most closely aligned with waking is alerted first. Of course, natural gestural hand interaction controls response.