What Is Placenta Accreta?
I Suffered the Same Pregnancy Complication as Kim Kardashian but With Much More Dire Results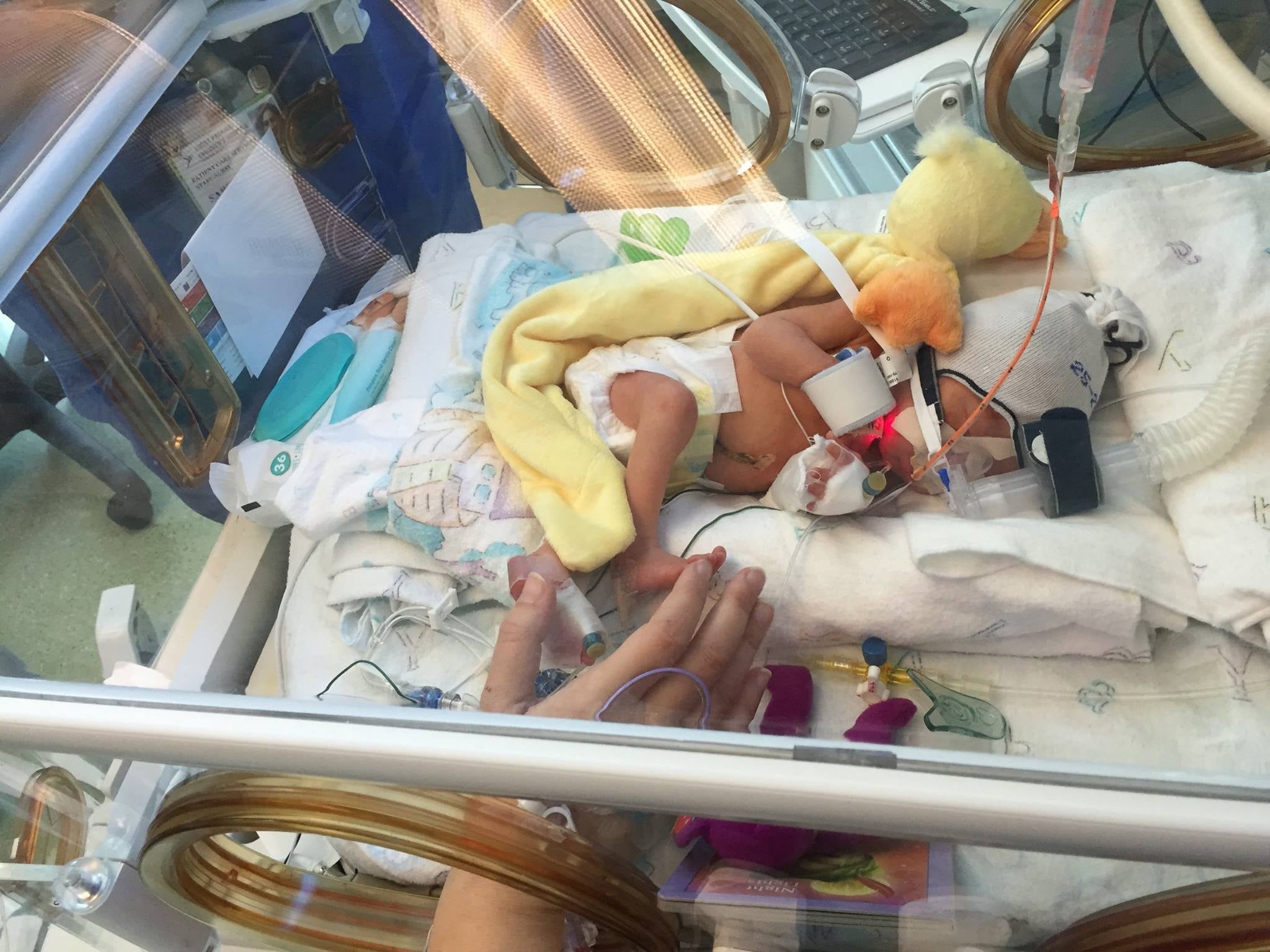 The placenta is an astonishing organ; it is, after all, essential for growing healthy babies. However, in my last pregnancy, the very thing that was giving my daughter life was also something that was risking mine. I suffered from placenta accreta, a barely talked about condition until recently when Kim Kardashian went public with her struggles with it.
When I was 19 weeks pregnant, my husband and I headed to an ultrasound for our second baby. My first trimester was rough. I suffered morning sickness, bleeding, and an emergency appendectomy at 15 weeks. So we were thrilled that the baby survived what we thought was the toughest trimester during pregnancy and figured this doctor visit would be a routine scan. However, something seemed off with the ultrasound technician.
The scan was lengthy and she asked the high-risk ob-gyn to come in to look as well. What was supposed to be a "Hallelujah! You survived the first trimester!" moment turned into fear and concern. The doctor noticed that there was some blurring between the uterus and the placenta. She was suspecting placenta accreta, but she could not be certain until another scan around 28 weeks.
What I learned from my friend Google, after I returned home, was that accreta occurs when the placenta behaves like a tumor by attaching to the uterine wall and in some cases grows through the wall and can invade other organs. It is a very dangerous condition that has a high risk of hemorrhaging and can lead to a hysterectomy and a 7 percent chance of maternal death. The placenta is more likely to attach and turn into accreta when you have scar tissue from existing surgeries of the uterus.
I had a previous C-section, due to my firstborn being breech, and according to the American Pregnancy Association, this increased my chance of having accreta by 0.3 percent — a statistic no one mentioned to me when I was advised to have a C-section. They gave me the risks if I chose not to have the C-section, but they never informed me of the potential complications I could have in future pregnancies after having one.
I would have to wait another 10 weeks until I knew what my fate would be. In that time, I was told to go on modified bed rest, which was challenging with a toddler to care for at home. I was also advised that for the remainder of my pregnancy, I should keep my phone on me at all times and to leave the door to my house unlocked in case an EMT would need to get in due to hemorrhage risks — I was told I could bleed out in minutes. I had to prepare my family for all possibilities, which was a difficult conversation to have. While other moms-to-be were getting ready for baby showers and picking out nursery colors, I was worrying about my placenta attacking my organs and if I would even live through this.
Around 30 weeks, an MRI scan confirmed accreta, which developed into percreta, the most severe form of the condition, when the placenta invades through the uterus and into surrounding organs. In my case it was attaching to my bladder. I was immediately transferred to a group of specialists at Stanford Medical due to the complex nature of my placenta attachment.
I was told I would need to be admitted at 32 weeks for hospital bed rest. They asked me to get a series of steroid shots as a precaution to help my baby's lungs develop. This ended up being a huge blessing, because I started having contractions the Sunday night before I was to be admitted. I was only 31 weeks, 5 days, but they suspected there was a small uterine rupture causing contractions and they would need to form an emergency team of surgeons to deliver the baby the following morning.
That morning was a blur. I was trying to keep calm and positive while the anesthesiologist inserted large catheter ports in my arms for easier access to transfuse blood at a rapid rate. Nothing about this birth experience was natural. My operating room had a large surgical team of around 20 doctors and nurses. This wasn't going to be your average C-section but would require the work of ob-gyns, oncologists, and anesthesiologists to perform the surgery. We also had to wait in the surgical room for almost an hour to make sure they had the right blood type on hand in case of hemorrhaging. Finally everything was in place and they put me under general anesthesia before delivering my baby, Annabelle, who was born at 3 pounds, 6 ounces. After she was born, they immediately got to work on me. The doctors removed my uterus, fallopian tubes, and a portion of my bladder during the surgery. I aspirated, required intubation and needed four units of blood due to hemorrhaging. I woke up five hours later in the ICU unable to speak with a breathing tube down my throat.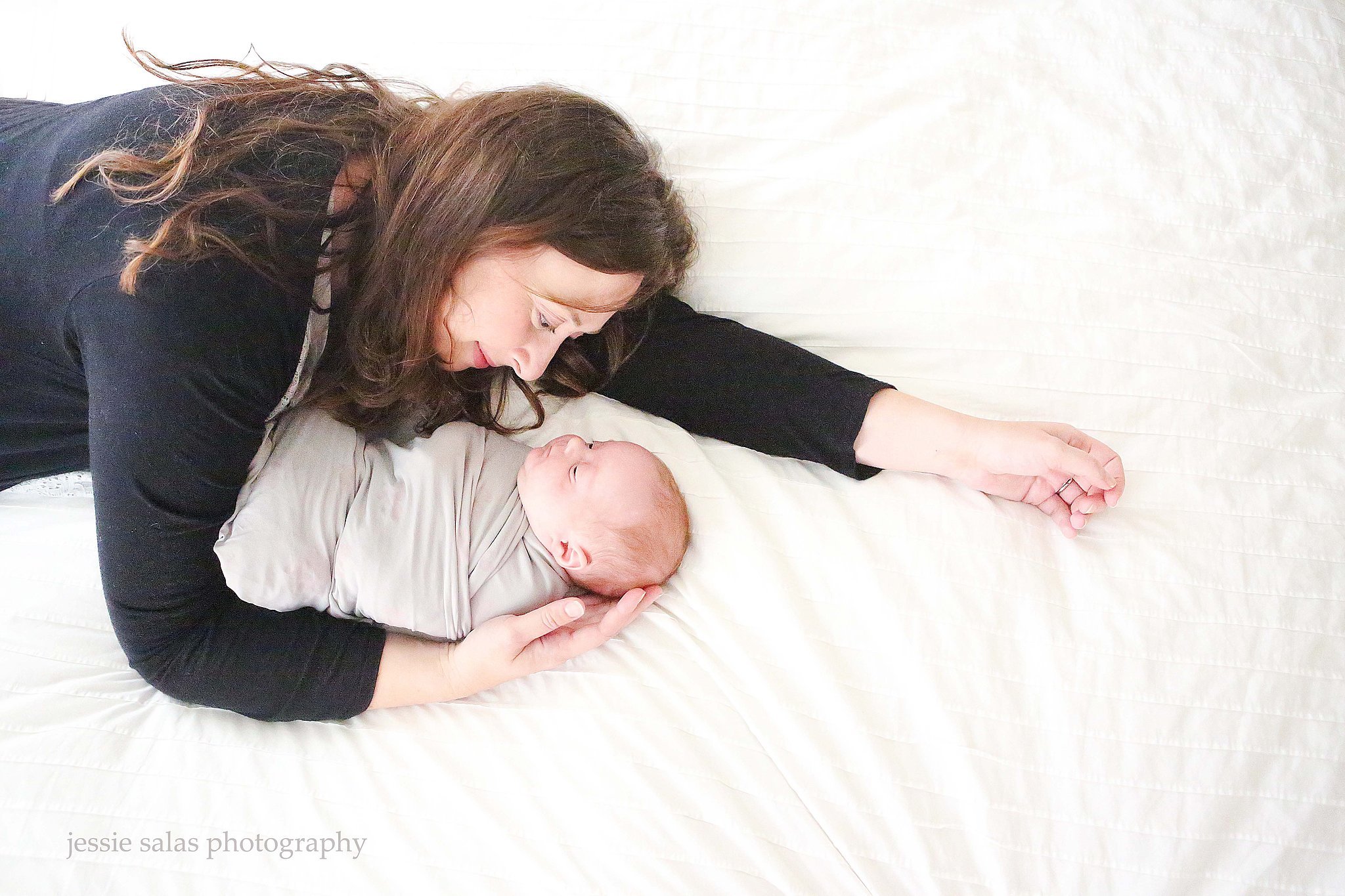 Because I was in the ICU for a few days, I didn't get to meet my daughter right away. I wasn't even able to hold her until five days later. She was beautiful and worth it all. She spent 34 days in the NICU — most of that time considered routine — and she was released earlier than expected.
My recovery on the other hand was rocky. I suffered many complications from the surgery. I had to wear a catheter from the bladder repair and I suffered an ileus, which causes your intestines to shut down. I kept failing the bladder tests. Two weeks later, they sent me home, only to be readmitted the next day to another, closer hospital for chest pains and then transferred back to Stanford for more care. The aspiration from the original surgery had caused fluid to form in my chest and required many procedures, including chest tubes, to drain it. My body was also raging with fever so they assigned me to an infectious disease doctor.
It was a painful roller coaster with constant bad news. My husband joked that it was like the lyrics from that Paula Abdul song, "I take 2 steps forward, I take 2 steps back." At one point things were looking so dire, my doctors were talking to me about possible lung surgery and an additional bladder repair. I was overwhelmed; I just wanted to be home with my family and feeling "normal" again. But around the end of the fourth week, things turned around. My lung scans came back clear and my bladder was finally healing enough to send me home.
When people ask me what was the hardest part of this experience, I don't hesitate: being away from my children for a month. I only was able to hold Annabelle a few times during her first month, because I was constantly fighting infections in the hospital and they wouldn't allow me into the NICU. Olivia was only 2 and she didn't understand why her mom was gone for so long. I only had her visit the hospital a couple of times, because I was so sick and attached to so many tubes. I didn't want to frighten her. I will never forget the time we Facetimed in the hospital and Olivia burst into tears when she saw me. She missed her mama and there was nothing I could do. I cried myself to sleep alone in the hospital room that night.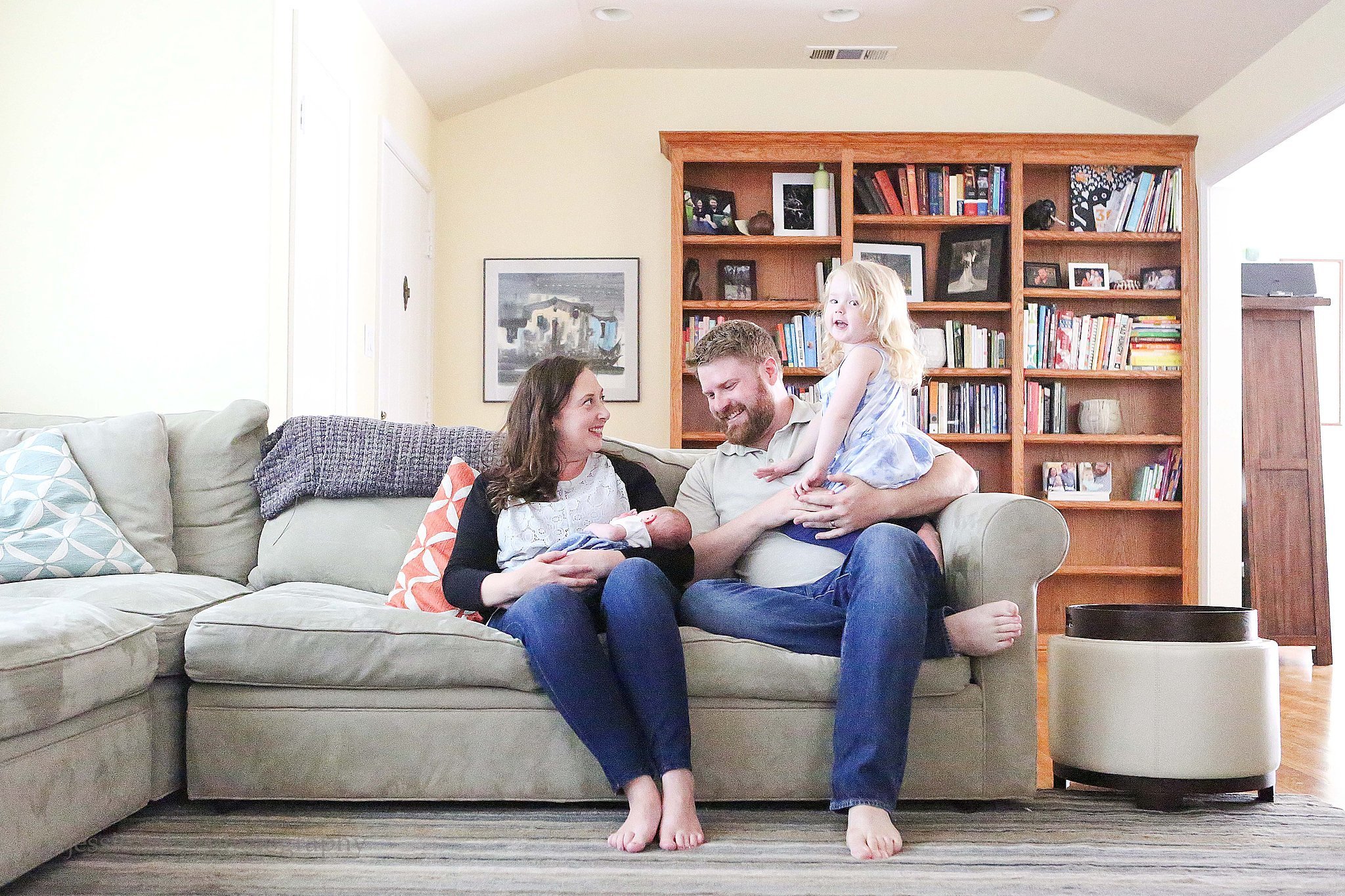 If it wasn't for the tremendous amount of support from friends and family, I don't know how I would have gotten through this time. We had family members travel here from out of state to care for Olivia at home while others spent hours in the hospital with me. Family members even took shifts spending time in the NICU cuddling Annabelle, since I wasn't allowed to hold her. Friends provided meals every day for over two months. My husband juggled us all, driving back and forth between my daughter at home and me in the hospital every night.
I am now 7 months postpartum and I still have some moments of anxiety over everything that happened. Those moments may stick with me for a lifetime, but I am so happy to have survived this. I am so thankful to the doctors and nurses who saved me and to the people who donated blood, so I could still be here today to raise my children.