What Is a Puddle Jumper?
What to Know Before Buying Puddle Jumpers, a Popular Swimming Aid For Kids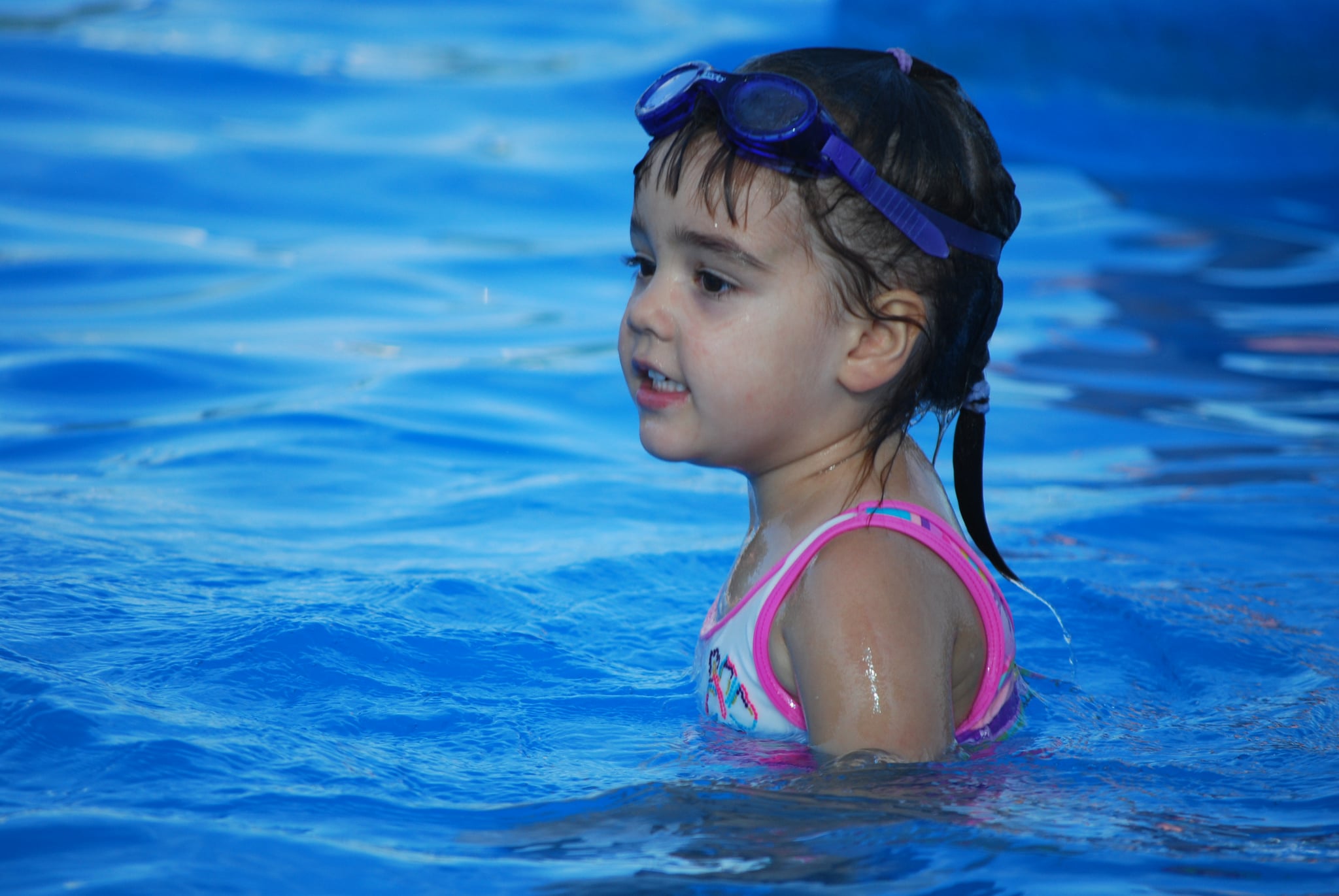 Knowing the ins and out of pool safety when you have little kids splashing about can be a lifesaver in the most literal sense. And believe it or not, the floatation devices your children use can have an enormous impact on their safety. Because they're comfortable and less bulky than standard US Coast Guard-certified life jackets, puddle jumpers are very popular among parents despite mixed reviews.
"Puddle jumpers are the best option as far as floatation devices go because unlike arm floaties, kids can't get them off," explained Jim Spiers, the founder of SwimJim in New York and Texas and the president of Stop Drowning Now. "Puddle jumpers are a great option because they're Coast Guard-approved."
But just because puddle jumpers are Coast Guard-approved doesn't mean they're safe. In fact, Dr. Helen Binkley, a health professional with more than 30 years of experience in aquatic safety, doesn't recommend puddle jumpers at all. "The device does not allow the child to get into an appropriate position for swimming," she said. "It keeps them vertical, with [their] arms out horizontally." Specifically, Dr. Binkley says that many children are either prone to spinning their arms in a bicycle motion — and burning a ton of energy — or not using their arms at all while wearing a puddle jumper.
Jim also explained that when you're teaching your children to swim, they shouldn't be using a floatation device the entire time. "At SwimJim, we suggest having the floatation device on 50 percent of the time and off for the other half. This is because the floatation device will give the parent and the child a false sense of security and everyone will start to think that the child can swim when they cannot. Parents need to realize what's exactly keeping their child afloat."
When you're getting a little one-on-one time with the kids in the pool or lake, make sure you're by their side at all times. "Parents should also be following the arm's-length rule, which means staying within an arm's length of a child who is a non-swimmer at all times, regardless of the type of body of water you're in."
US Coast Guard-certified life jackets with a collar and a strap between the legs are the safest option for children who are 5 and under who can't swim. Parents should also refrain from using puddle jumpers when their kids are swimming in open water. Of course, no floatation device will ever be nearly as safe as an adult giving a child their full, undivided attention.