When Do Babies Start Smiling?
This Is When Babies Start Smiling on Purpose While Feeling Pure, Innocent Happiness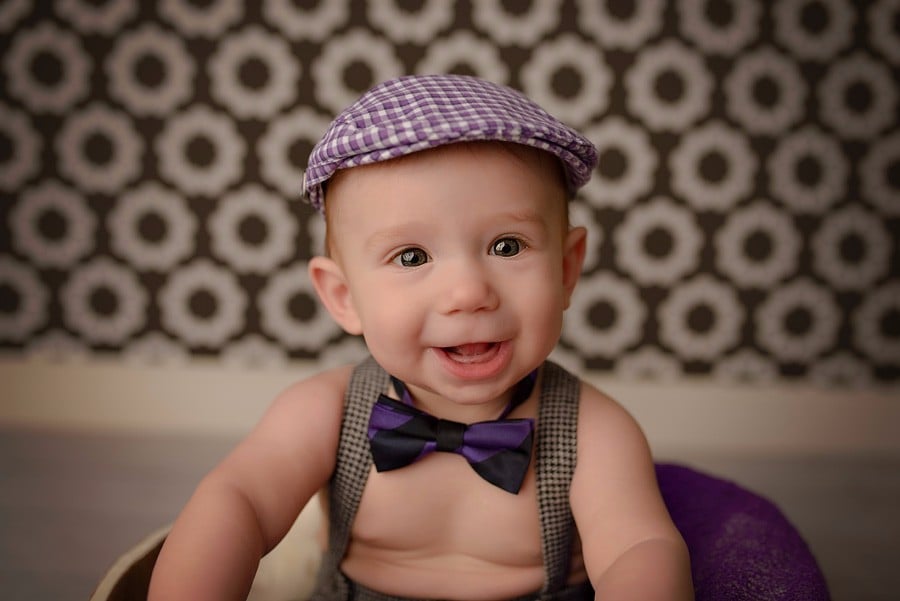 Having a baby can be pretty stressful. There's little sleep, little time to yourself, and very little time for romance. When my son was a baby, I once fell asleep while brushing my teeth! As a parent, we want some sort of reward for all of that hard work. While the hugs, kisses, and "I love yous" are a year or two away, you will be pleased to discover that a genuine smile is lurking right around the bend.
I snapped countless photos of my son when he was a few weeks old, and bragged to people that he was already smiling. When I told his pediatrician about his talent, she informed me it was a reflex, and that all infants smile when they pass gas.
So when can you expect them to smile on purpose, when they feel pure and innocent happiness? After they hit the 2-month mark!
Somewhere between your baby's first six and 12 weeks of life, that creepy alien smirk will be replaced with a full fledged, cheek to cheek, mesmerizing smile. And this time, it's intended just for you.
So what can you do to make your little one break out in a big, toothless grin? Here are three tips to make them smile:
Try not to focus too much on the numbers, and remember even babies have personalities. Some might be less smiley than others. When my son was a baby, I got him to smile by singing Megan Trainor songs, tickling him, and even nursing him. No matter when it happens, you're in for the sweetest of treats.