Which Dog-Food Brands Are Recalled Over Euthanasia Drug?
Several Dog-Food Brands Have Been Recalled Due to Small Amounts of Euthanasia Drug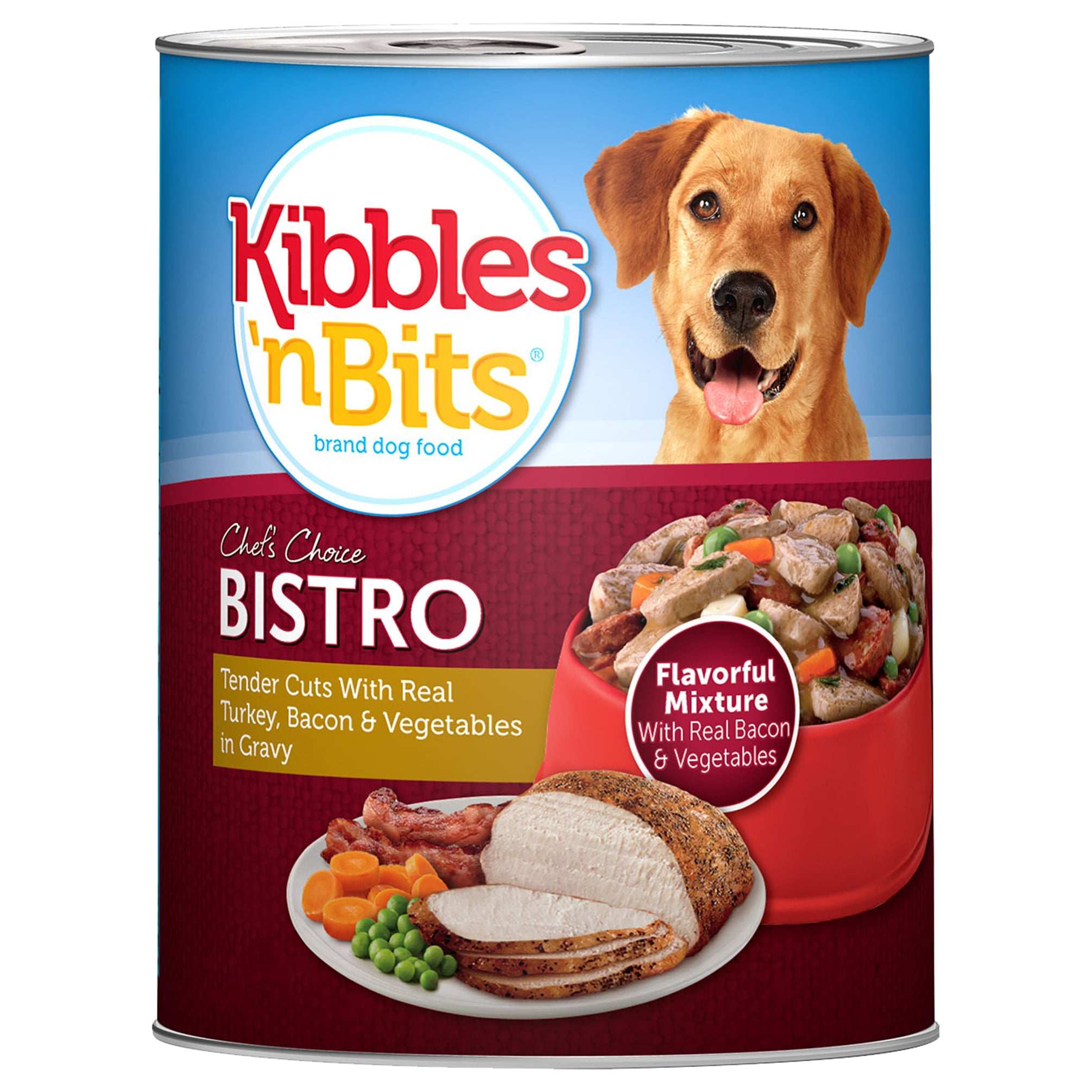 The Smucker Company is voluntarily recalling shipments of Gravy Train, Kibbles 'n Bits, Ol' Roy, and Skippy canned wet dog foods after an investigation found troubling information related to a euthanasia drug called pentobarbital. An investigation led by ABC7 in partnership with Ellipse Analytics, a lab that specializes in testing food for contaminants, found consistently positive results for pentobarbital in Gravy Train "after months of tests and re-tests." Gravy Train is owned by parent company Smucker, which also owns pet-food brands including Kibbles 'N Bits and Meow Mix.
The decision for the independent investigation was made after a woman in Washington state rushed her four dogs to the vet when they all behaved strangely after eating dinner on New Year's Eve in 2016. Nikki Mael's dogs convulsed, ran into walls, and fell over; one of the dogs passed away later. Lab results confirmed the cause of the symptoms was pentobarbital, which is "most commonly used to euthanize dogs, cats, and some horses," ABC reports.
The levels of the drug found in the foods are not lethal, so it's clear the larger recall is a precautionary measure. The FDA released a statement, saying: "The FDA's preliminary evaluation of the testing results of Gravy Train samples indicates that the low level of pentobarbital present in the withdrawn products is unlikely to pose a health risk to pets. However, pentobarbital should never be present in pet food and products containing any amount of pentobarbital are considered to be adulterated."
A spokesperson for Smucker provided Food Safety News with a full list of products recalled, so check it out ASAP if you have any of the affected brands at home.