Why Dads Should Read to Their Kids
The One Thing Dads Need to Do With Their Tots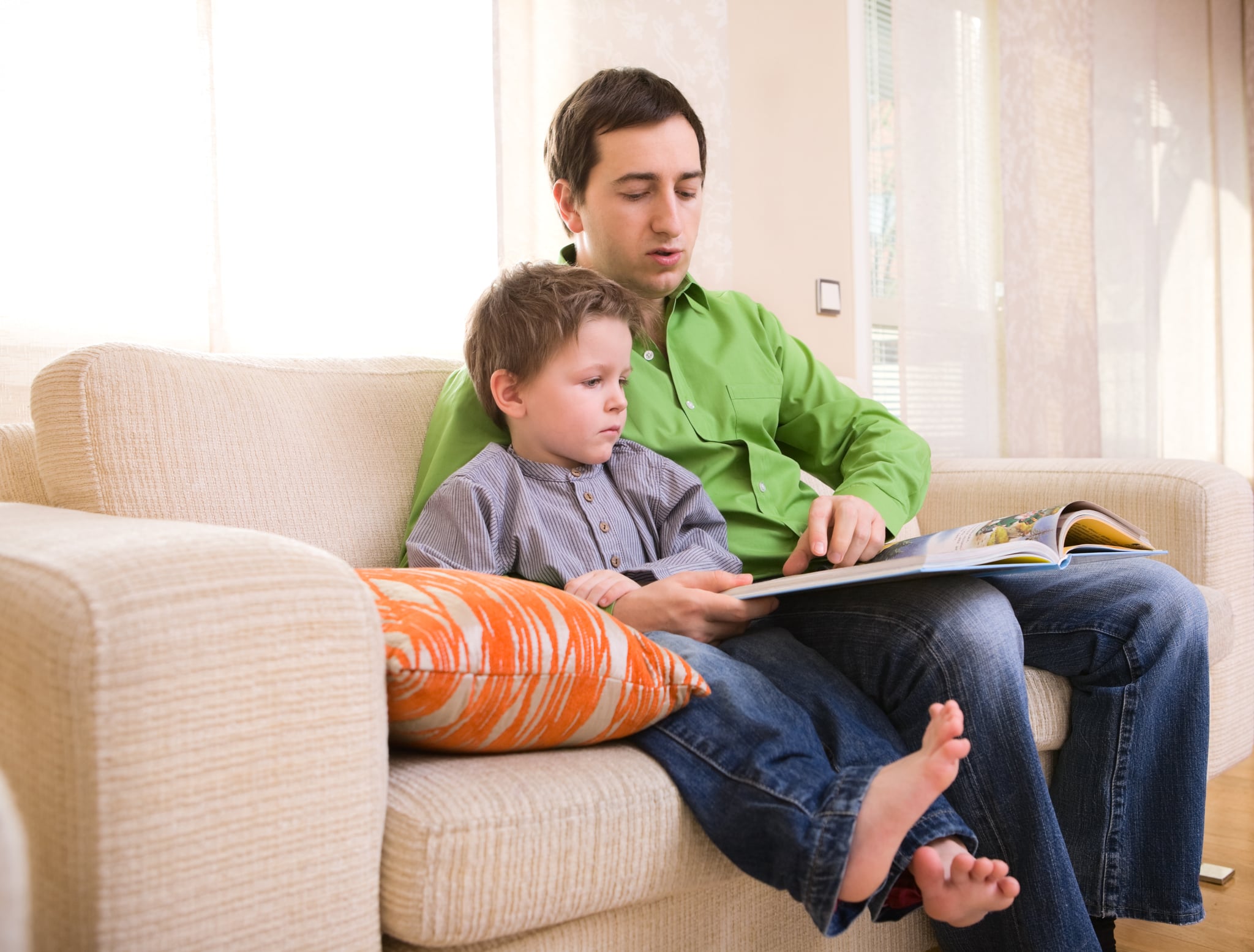 When it's time for the kids' nightly story, is it you or your partner who reads to them? If it's you, you're not alone. A survey from Booktrust, a UK-based charity that encourages reading, found that only 13 percent of fathers are the main readers in their homes. This means that more than 80 percent of dads are missing out on the chance to bond with their children. In an effort to get more dads to pick up a book — rather than their phone — Jordan Lloyd Bookey and Tom Burns have launched the #DadsRead campaign. The idea came to Bookey, who runs the educational resource site Zoobean, when she noticed that her husband was opting out of this parenting task.
"When it came to bedtime stories, I was doing most of the reading," Bookey tells The Huffington Post. "He was usually cleaning up the crazy 'post dinner' mess and doing other domestic chores, but it was still me doing the reading." Bookey's husband was missing out not only on quality bonding time but also a chance to help his kids grow. Studies suggest that when a father takes an active role in their child's life, the child is more likely to get good grades, be more socially involved, and actually enjoy school. Bookey shared her observations with Burns, a father and writer at The Good Men Project, and the two created a campaign to get more dads involved in the bedtime routine.
From now until Father's Day (June 15), families across the country are encouraged to share personal stories, articles, and images of fathers reading to their kids on social media sites using the hashtag #DadsRead. Bookey and Burns hope the initiative will encourage more dads to read to their kids, while celebrating those who already do.
To learn more about the #DadsRead campaign, read the full story on The Huffington Post.