Why Does Kate Middleton Give Birth at That Hospital?
Kate Middleton's Choice to Give Birth at St Mary's Has a Special Connection to Princess Diana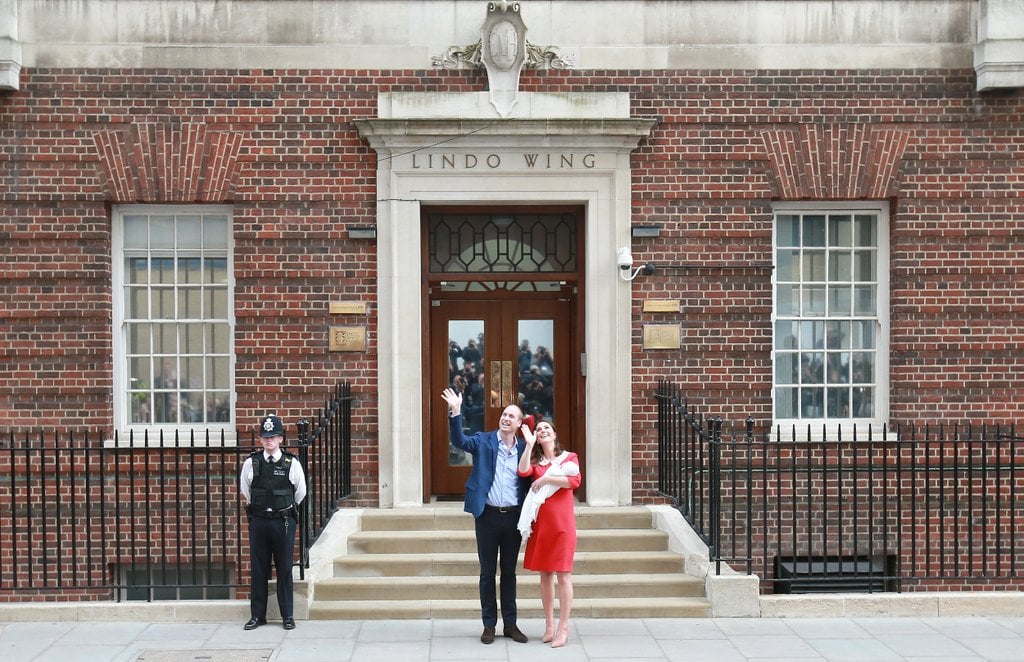 Kate Middleton and Prince William's third child, son Louis, made his debut on April 23 outside the Lindo Wing at St Mary's Hospital in London. While the exciting moment was celebrated all over the world, that definitely wasn't the first time the Duchess of Cambridge exited those doors to show off her little one. She also gave birth to Prince George and Princess Charlotte there, too. And since we can't get enough of the British royal family, we wanted to figure out the history behind Kate's love of St Mary's and why exactly she's chosen that hospital to bring her children into the world in.
As is with most things with the royals, there's history behind Kate's decision. For centuries, royal women were expected to give birth at home in the palace, many times with the use of "Twilight Sleep," where the doctor would deliver the baby with forceps once the woman was in a state of wakefulness and sleep. These royal mothers were barely participants in their children's births, usually not even breastfeeding them and instead handing them over to wet nurses. That all changed, however, when Princess Diana joined the family and insisted on having a more natural path to childbirth with Prince William. This decision led her to choose delivering at a hospital, and that hospital was St Mary's in London.
St Mary's has a private maternity area, the Lindo Wing, which opened in 1937 and gained an international reputation for clinical excellence in maternity care. Personalized services, consultants, and midwives are offered to support pregnant mothers through maternity care and delivery. According to their brochure, the birthing suites available include options for deluxe en suites, personalized care, gourmet meal options, and a home-like atmosphere. Discretion and privacy are at the top of the list for this facility as well, making it the perfect choice for the royal family.
After Princess Diana gave birth to Prince William, she began a tradition for future royals to birth in the Lindo Wing, a tradition that Kate has carried on, welcoming Prince George in 2013, Princess Charlotte in 2015, and Louis on April 23. George and Charlotte arrived at the hospital shortly after Kate gave birth to their youngest sibling, which adorably mirrored Prince William visiting that same hospital to see his baby brother, Prince Harry, in 1984.