Does Kate Middleton Breastfeed?
The Subtle Hints That Kate Middleton Is a Breastfeeding Mama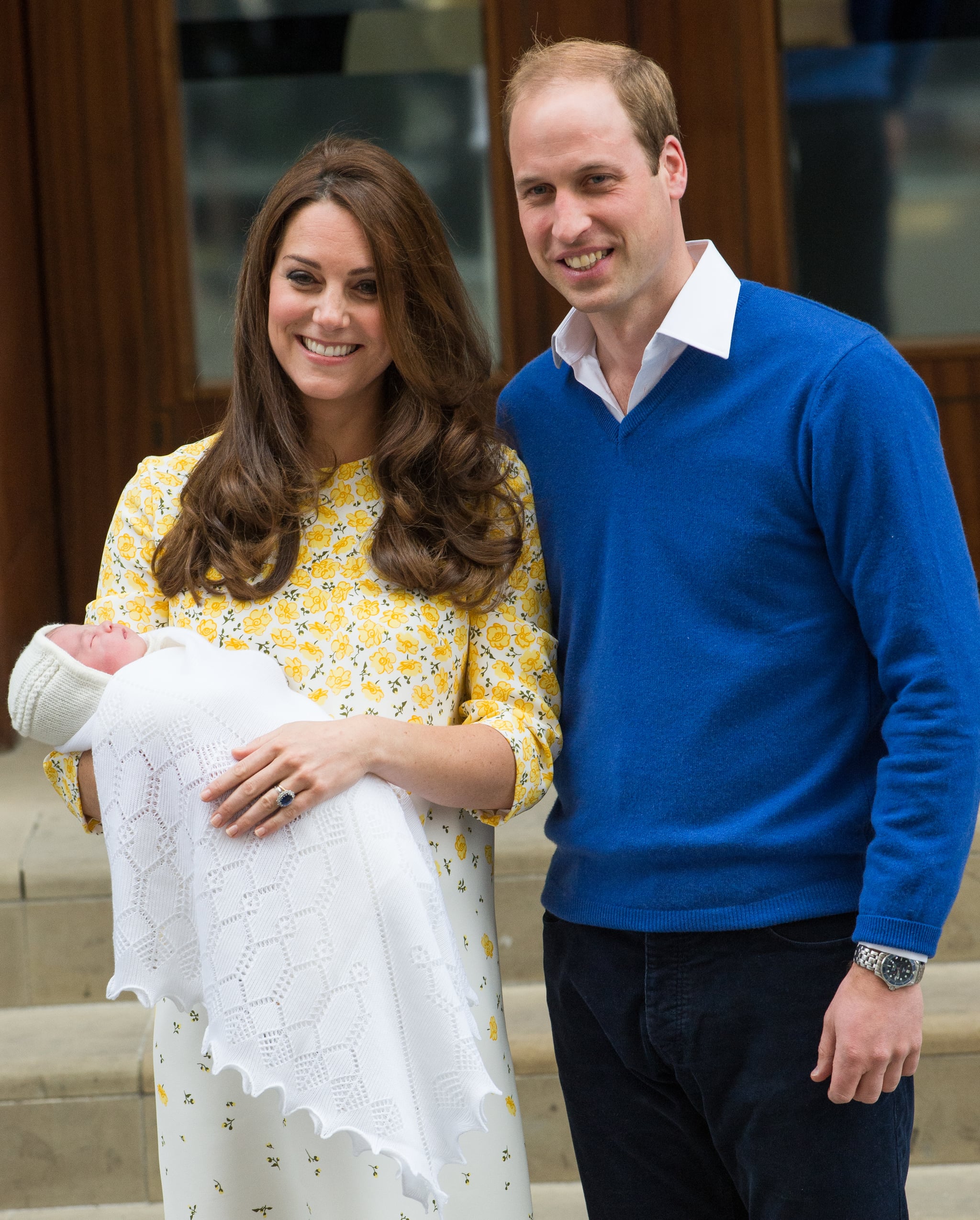 There is a lot going on with the British royal family right now! In addition to Prince Harry's exciting nuptials to former Suits actress Meghan Markle, Kate Middleton and Prince William also recently welcomed royal baby number three, Louis, into the family.
And as with any new celebrity baby, fans of the couple and the royals in general have a lot of questions. One of which is whether or not Kate breastfeeds her babies, or for that matter, whether or not it's a tradition among the women of the monarchy.
While Kate, who is also mother to Prince George and Princess Charlotte, has not formally talked about whether or not she has breastfed in the past or plans to with her new little one, there have been clues since George was born that she has breastfed and will therefore continue with that for her new son.
In 2013, The Mirror reported that Kate had decided to nurse George instead of going straight to formula. "It would be fair to say that Prince George has a healthy appetite. He is a very hungry little boy," a source told The Mirror at the time. "After some help from the midwife, they both caught on very quickly. As far as I can tell, Kate finds it very relaxing and George is just like any other little baby."
Around the time of George's birth, Kate was also spotted wearing a lavender Séraphine dress, which is part of a maternity line based in England. The specific dress was one that was designed to easily accommodate a mother nursing her child. "She's ordered a couple of breastfeeding styles from us," Cecile Renaud, owner of Séraphine, previously told E! News.
Based on Kate's ability to regain her prebaby body in a pretty timely manner with both George and Charlotte, some publications have hinted that her likelihood of breastfeeding both children is higher. Traditionally, women who breastfeed are more likely to lose the weight (because they naturally burn 425-700 calories during the day) — you know, in addition to working out and eating healthy, which Kate did with both babies.
Even though Kate has not officially said where she stands on breastfeeding, the two royal women ahead of her — both Princess Diana and Queen Elizabeth II — breastfed their children, so it lends itself to mean that the future Queen Mother would follow in their footsteps.
That being said, historically, most royal mothers didn't believe in breastfeeding their own children. Instead, they had wet nurses ready to take the babies after they were born. The Guardian revealed that in a lot of cases, there were teams of lactating women to feed the babies since royal women were supposed to get right back to creating another child to continue the legacy of the family. Now, times have changed, and the decision is up to the royal mother . . . as it should be!
Image Source: Getty /Samir Hussein/WireImage