What Is Twilight Birth?
Meghan Markle Is a Rock Star, but the Way the Queen Gave Birth Will Leave Your Jaw on the Floor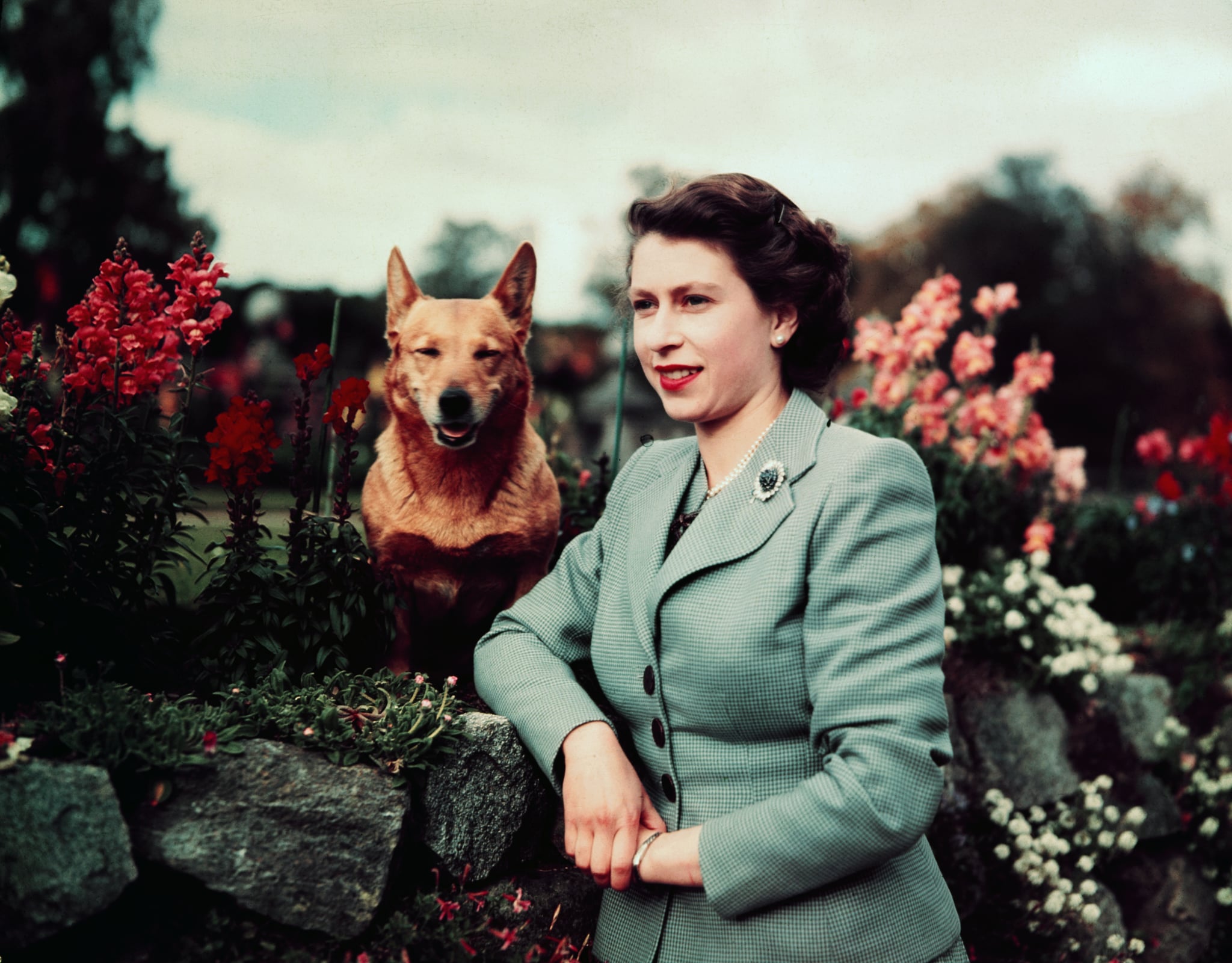 On May 6, Meghan Markle and Prince Harry welcomed their first child, a baby boy named Archie, which means the spotlight is once again on the British royal family (well, more so than it normally is!). Unlike Princess Diana before her, or as Kate Middleton did with Prince George, Princess Charlotte, and Prince Louis, the Duchess of Sussex gave birth at Portland Hospital in London. While the birthing process has been pretty traditional for royals in recent years, it was actually quite different for Queen Elizabeth II.
The arrival of her eighth great-grandchild will surely have the queen reflecting on how much things have changed in her lifetime (hint: a LOT). If you're a fan of Netflix's The Crown, then you already know about the types of birthing traditions the queen lived through back in the day. In season two of the hit show, we see her have two very different labors and deliveries. During her labor with Prince Andrew, the doctor gives her an injection of something called "Twilight." But what is it, what does it do, and when was it first used?
The tradition of Twilight Sleep, aka Twilight Birth, had been around since the 1850s and was shockingly used as recently as the 1960s. Queen Victoria famously used the drug chloroform to help with the labor pains of her last two children, but it wasn't until 1903 that a German doctor named Karl J. Gauss created a drug cocktail of morphine and scopolamine that was used as an anesthesia for labor. This very potent cocktail caused laboring women to be in a state of wakefulness and sleep, hence the name Twilight Sleep. After being drugged, the women would be so in and out of consciousness that the doctor would then take the baby out with forceps. Not only were the side effects horrific at times for the laboring woman, but it also caused immense distress to the baby and sometimes death.
Thankfully, the practice of Twilight Birth was stopped by the late 1960s, with it going out of use completely by the 1970s. We see this change in The Crown, as Queen Elizabeth II delivers her fourth child, Prince Edward, without the drug cocktail, as a proud Prince Philip watches from afar.
One thing is certain: birth traditions have undergone tremendous changes over the past couple of centuries, and all for the better! Each birth in the royal family furthers the public's love for the monarchy, and each new generation of Windsor has Queen Elizabeth to thank.