Why I Make My Child's Halloween Costumes
Why I Stopped Buying Halloween Costumes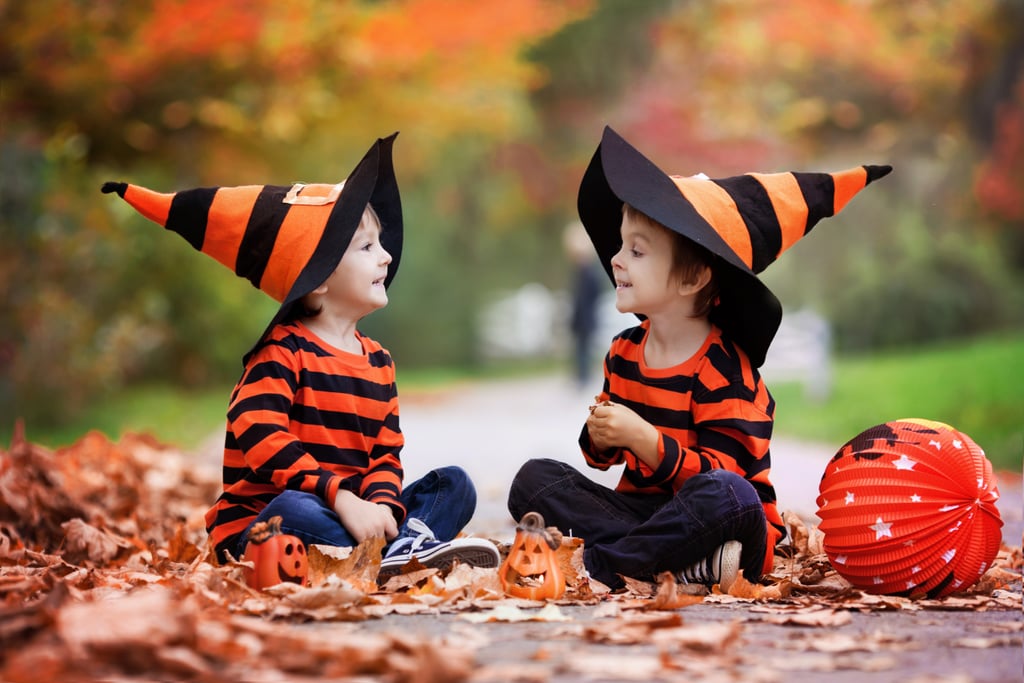 For the past two Halloweens, my daughter and I have made her costumes. I used to think Halloween was about the candy, but there is something about kids and the transformative power of a costume. They love them, they love being something else. My child has more faith in Halloween than Christmas. She forms a million ideas for what to be. We talk about it a lot. The ideas morph and change and seesaw from girl leopard to rainbow unicorn to Fluttershy, the My Little Pony. But so far, nearly all of them have been easy to make with either a little fabric or craft foam. We also make creative use of everyone's closet. Sometimes I'll look on Etsy to see what people do. (Lots and lots of tutus.) Sometimes we'll build upon dress-up items we already have, including masks. She's been a frog, a peacock, a butterfly, and a pirate fairy.
I am not a crafter. I don't sew. I practically recoil at the idea of using Pinterest. But I did love craft-making and art as a kid, and I can see that my daughter really enjoys a larger, self-driven project that we can plan and make over time. I've been surprised to discover how simple it is to compile a good costume. It may not be the most photo-worthy thing you've ever seen nor does it resemble anything in Pottery Barn Kids, but it is always cute.
It's fun. It's fun to see my child engage in a craft. We may shop one Saturday and spend several other afternoons making it. It hedges against your child changing their mind, as they invest in the costume with their energy. And if they change their mind, you can adapt the project. So far, she's been very proud of her work.
We can do it together. It doesn't have to be hard. It requires a little creative thinking with a small child and perhaps one trip to a fabric and craft store. Scissors and glue. So far, it's never cost us more than about $20. Which is less than we spend on candy. It allows her to raid various household closets for things she might need. Jewelry, a tie, a belt, sister's hat, and so on. It may rule out some more elaborate things like the perfect replica of Elsa, but who knows, as she gets more ambitious, maybe I will too.
Last year, she wanted to be Zarina the pirate fairy. I was sort of thrilled to discover that there IS a pirate fairy. The costumes online were pretty frilly and vaguely sexualized, with bodices or short skirts. Some of the ones in her size were over $50, so I looked at how a tutu is made. With strips of tulle and a piece of elastic, we made a tutu out of camo and green tulle using scissors and knots. We used a red piece of tulle for her sash and wrapped some gold pipe cleaners around it. We painted a cardboard sword silver. Another strip of tulle made her headband. Then she wore her own white shirt and dark leggings and a fur vest. We had a set of fairy wings already but could have easily made them out of craft foam.
The costumes are short-lived. By the time Oct. 31 rolls around, it can be really cold in the Northeast. Wearing a party-type costume is often impossible. You need leggings or your long underwear. You need a jacket and maybe a hat. We often can't stay out long, especially after dark. So, in realizing that Halloween is a very, very short event, to me it has been more fun to enjoy the prep and the making rather than focus on the product, the parade, and the wearing. For kids, really, a perfect costume is not necessary. You can do a lot with face paint and color-coordinating their clothing. Animals are really fun.
Here are some other things we've made.
Tiny frog: We used a felt frog mask that we owned and dressed her in green fleece pajamas. I cut out paper frog feet, colored them green, and taped them to the tops of her sneakers.
Blue butterfly: This was my big discovery with craft foam. It's large, thick, and easy to cut and comes in every color. We made giant blue wings out of this foam and used other cutouts and glitter to decorate the wings. I made them wearable using a stapler and the elastic tape sold at craft stores. We made her mask the same way, out of black craft foam, adorned with pipe cleaners, glue, glitter. At the time, she was 3 1/2 but could cut and glue the foam herself. Some craft foam is self-adhesive, so it was like using stickers. We get a fair amount of wear out of the homemade costumes after Halloween. They seem to hold up as well as anything we've purchased.
I wouldn't have predicted our dedication to DIY for Halloween, but it has made this children's holiday into more of an experience — silly, ridiculous, and treasured — than what I previously saw as just another thing to buy.