Why Kids Toothbrushes Have Colored Bristles
You'll Be Kicking Yourself For Not Realizing This Simple Kids' Toothbrush Hack All Along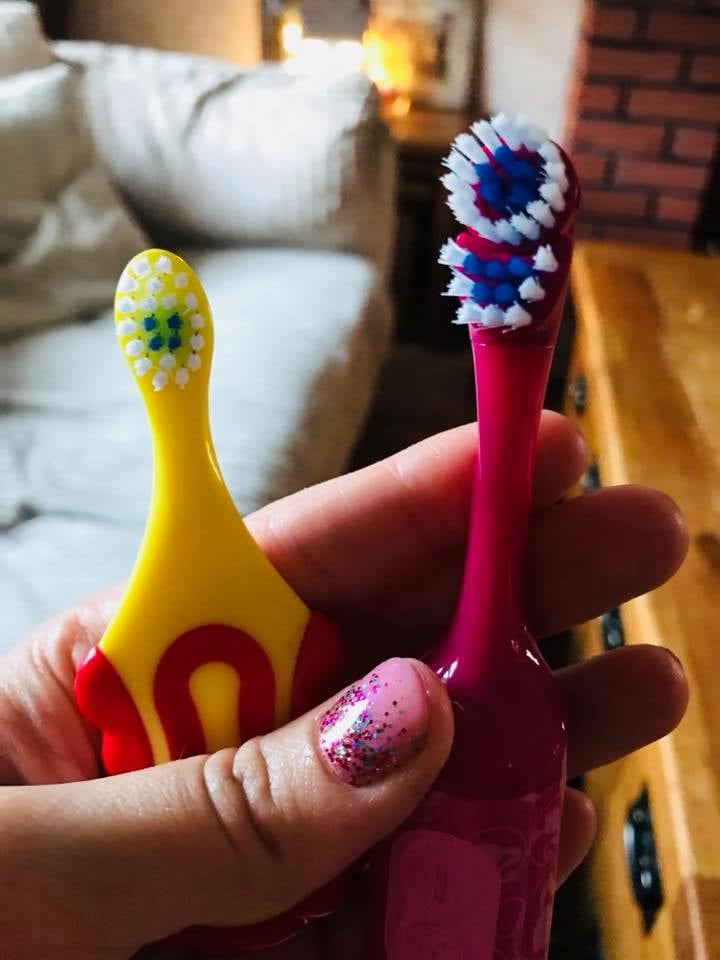 Ever squeeze a dollop of toothpaste onto your kid's toothbrush and wonder what's with all those different colored bristles? No? That's OK, you're not alone. But, as it turns out, there's a reason behind them — and it's so simple, yet so genius that you'll be kicking yourself for not realizing it sooner.
Holly, a mom who owns a "messy" play company for kids in the UK called Little Learners, came to the realization before posting her findings on Facebook:
"Tell me I am not the only one who didn't know that the colored bristles on children's toothbrushes are 'toothpaste indicators' that tell you where to put it and how much toothpaste to use?!" she wrote. "I have totes been using too much!"
Clearly, she was not the only one — as nearly 5,000 people shared her post.
She happened to discover this hack after buying a Wisdom-branded toothbrush, which featured a diagram on the back of the packaging that pointed out how to use those bristles as a guide for toothpaste placement.
It's a mystery you might never knew existed, but it's officially solved!