Why Pregnant Women Should Be Screened For Depression
For the First Time Ever, Experts Recommend Depression Screenings For Pregnant Women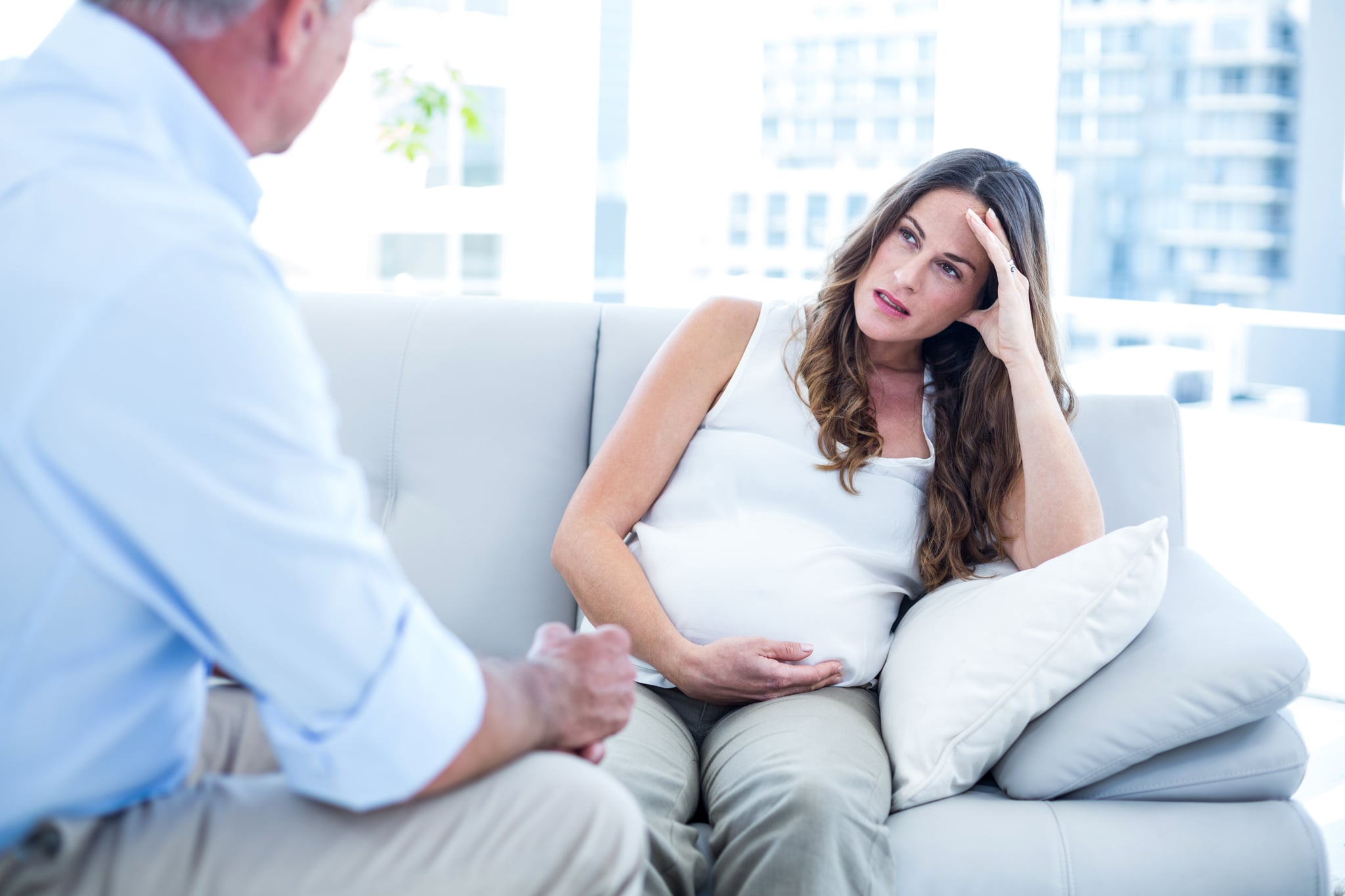 One in seven new moms experiences the symptoms of postpartum depression, and now help might finally be on the way.
For the first time, a government-appointed health panel advised today that women should be screened for maternal mental illness during pregnancy and after birth.
According to The New York Times, the recommendation "comes in the wake of new evidence that maternal mental illness is more common than previously thought, that many cases of what has been called postpartum depression actually start during pregnancy, and that left untreated, these mood disorders can be detrimental to the well-being of children," which could lead to them having behavioral problems, emotional issues, and difficulty in school.
Although the panel went so far as to make it a mandate that depression screening must be covered under the Affordable Care Act, they did not specify which clinicians should screen or how often they should occur. As for what these screenings might look like, they could range from a 10-question survey to a sit-down conversation to cognitive behavioral therapy. According to experts, even minimal counseling helps.
Still, the reason these screenings aren't already taking place is, in part, because obstetricians and other health care providers feel ill-equipped to ask about problems like anxiety or obsessive-compulsive disorder.
"Ob-gyns thought that if they identify something and don't have resources to support it, it puts them at significant legal risk," said Dr. Samantha Meltzer-Brody, the director of the perinatal psychiatry program at the University of North Carolina at Chapel Hill.
Not only that, but women are often reluctant to discuss it. Meltzer-Brody noted, "[If you're] feeling that you're going to harm your baby, you may think: 'Oh my God, I'm having these crazy feelings and nobody's talking about it. I must be a terrible mother.'"
At this point, only one state — New Jersey — mandates screenings, but there's much more to it than that.
"I applaud identifying women who are ill," said Dr. Lee S. Cohen, the director of the Center for Women's Mental Health at Massachusetts General Hospital. "But will she be appropriately referred, will she get treated whether it's medication or therapy, and over time does she actually ever get well?"