Why Routines Are Important For Kids
Our Kids Crave Consistency, but That Doesn't Mean It's Not Soul-Crushing
The following story, "Our Kids Crave Consistency, but That Doesn't Mean It's Not Soul-Crushing," written by Alyssa Shelasky, was originally published on Boomdash.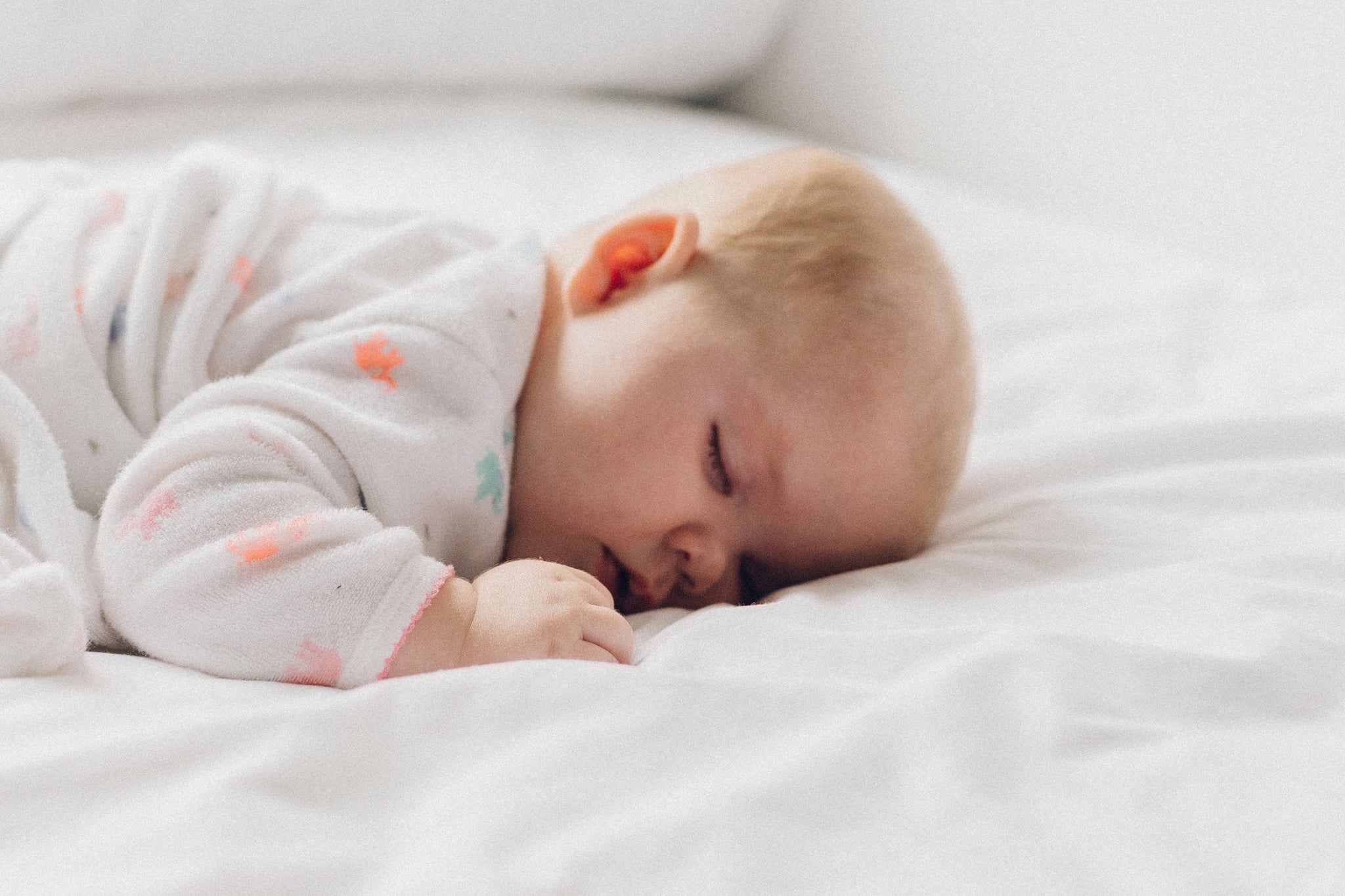 Before I had a child, I had a whimsical life.
In between exhilarating relationships and impulsive cross-country moves, work meant investigating things like tree-house hotels and celebrity scandals. I created a thrilling world in which no day was ever the same. Stability — financial, romantic or otherwise — didn't interest me at all. Consistency meant stagnancy and stagnancy always felt, well, sad.
Even my road to motherhood was fun and exciting! I had Hazel on my own, which was a ride-or-die experience in itself. I did whatever I wanted in the beginning and somehow was a great mom despite myself.
But now that's she's 2, it's not all about me.
I'm not oblivious to the fact that it's not "cool" to have unpredictable days when your toddler is just discovering that squirrels eat acorns and umbrellas go with rain. It's not nice to shake things up when she just wants to be happy at home with hot cocoa and her cousins.
Our loose routines — a concept I've forced myself to learn and emulate from the amazing moms in our life — enhance Hazel's sleep, eat, play and learning. I get it. I'm not going to fight that. I love my daughter so much that whatever works for her dominates whatever works for me.
So as much as I'd love to pick her up from pre-school at noon and fly her to Napa for dinner (Because I can! Which was always a good enough reason for me), I won't. Why would I disrupt her rhythm? Why would I interrupt her growth? Why would I try the new Spa Journey at Meadowood when I could go to war with my busted stroller and fold one billion little socks?
Nope. Instead, my boyfriend or I will stroll her the one-mile to school. And pick her up at 3 p.m. Then stop at the library. Then play with Magnatiles and all her babies, and the Barbie-mobile, too. We will tell her more than once that she can't watch Moana. And then she will say, "How 'bout Sing?" And we will nicely say "No" to that, too.
I will send my boyfriend out for wine, and I will prepare the pasta. Then Hazel will splish-splash in the bath and give her ducky swimming lessons. We will lay in my bed and read Knuffle Bunny, A Big Guy Took My Ball, and If You Want to See a Whale (this week, at least).
She will make sure to kiss us both goodnight — because she is a Libra and believes in fairness. And she will say "I 'Lub' You, Mommy and Daddy" — and we will all burst with warm 'n' fuzzies, our family of three twinkling like human moonlight and stardust.
I will carry her to her crib and sing her the evening Jewish prayer — and she will take one deep, sleepy breath in my arms and I'll know, our day is done.
And then.
I am truly tested by the endless sameness. I begin negotiations with all the monotonous crap that actually makes me a mad woman. It's the endless dishes and picking up of the crayons. It's the buckets and buckets of spilled orange juice and splattered cereal. It's the sticky-ass everything. It's the ever-rotund laundry bags and the dirty mugs of gross, instant coffee (because, anything).
It's no secret that I find the constant cleaning-up of motherhood to be nothing short of soul-crushing. And there's no question that I often long to be at an indie movie premiere or a sunset hike or sipping a Negroni from some stupid European palace. But what am I going to? The monitor won't work from Monaco.
Consistency, the daily grind, the FML ennui — it's a necessary evil but it's not forever. At least we're all in it together. Playdates help. Activities help. Having friends over for dinner after the kids go to sleep helps. Turning on the music, or NPR, or a podcast, really helps. Online shopping always helps.
Mostly, I try to lean in to the sacrifice — capital S — of it all. I try to make my disdain for the day-to-day tedium part of the richness of our story. To frame it somewhat like this: I disliked the housework and sameness of parenting so much that it was actually . . . amazing.
Yes, life is now an exercise in consistency and routines. Yes, I can tell you exactly what I'll be doing at 6:21 a.m. tomorrow morning (Mommmy! Dadddddy! MommmyDad!!!) and 9:15 p.m. tonight (Hey, you, Larry David).
But nothing, absolutely nothing, about my life feels sad now. Except maybe the state of my stroller, and oh, yeah, the coffee mugs, too.
More From Boomdash: