Why School Mornings Are So Crazy
26 Reasons I Looked Like a Madwoman This Morning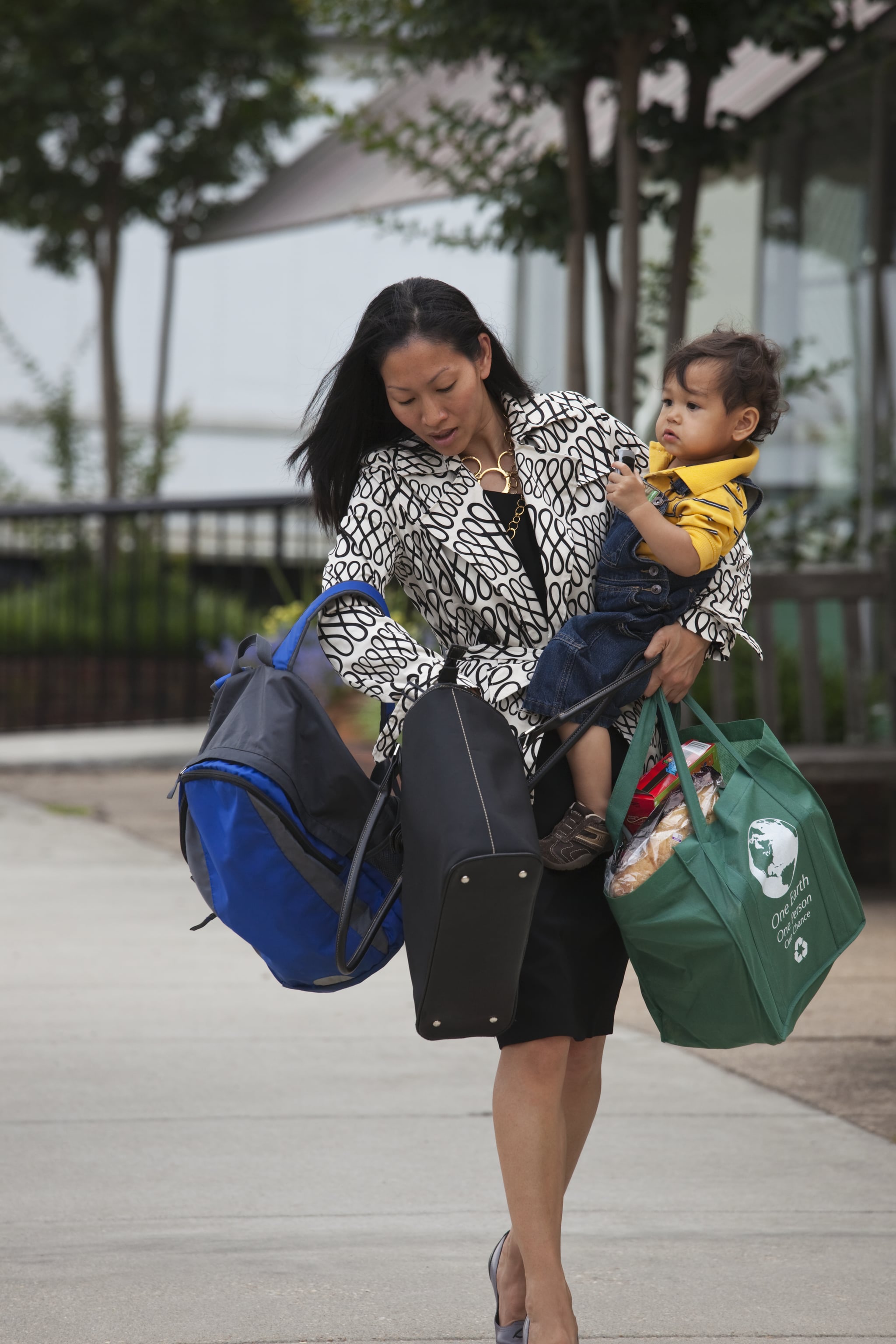 I'm an organized person, I really am, but mornings are a whirlwind in our home. Regardless of how hard I prep, we are always running around like chickens with our heads cut off as we head out to school and on to work. After drop-off, a mom actually commented that I looked frazzled. I tried to come up with some excuses as to why, but I couldn't come up with anything legitimate. Here, the reasons I look (and sound) like a madwoman on most school mornings.
I got up a half hour before the kids so I could shower and dress before they woke up. But I hit the snooze and now we're racing.
The kids won't get out of bed.
The kids decided the clothes they picked out last night aren't good enough for today.
We spend the next 10 minutes negotiating the merits of wearing shorts versus pants today, only for me to throw up my arms and tell them to wear whatever they want; let's just get moving.
The kids are boycotting breakfast, saying it is the same thing they've had the last two days.
There was a water main break down the street, and my faucets are only shooting out brown water now, which means I can't fill their water bottles for school.
I can't find the permission form to join the track team that I know I filled out yesterday.
The kids are fighting over who gets the Spider-Man cup with their breakfast, which they now want.
I'm telling the kids to brush their teeth.
The kids are now fighting over a deflated balloon that is currently the most desirable item in our home.
I'm reminding the kids to brush their teeth.
I go to make lunch only to learn there is only one pack of the coveted Bernie's Farm Animal Cookies left. Must decide which child is my favorite to receive prized snack (kidding, there is no favorite, but today there might be, if just one of them will listen).
Overhear arguing in the bathroom and find the kids spitting out their toothpaste — on each other.
Resolve toothpaste issue and remind the kids to put on their socks and shoes.
Go to put on my shoes only to realize my crisp white shirt for an important meeting looks like I slept in it, which maybe I did. I can't remember.
Call out to the kids to ask about their shoes and get no response.
Go into the living room and see that the kids are captivated by a game, on my phone, which they snuck out of my bag while I was changing my shirt.
Forcibly remove phone from the situation, get the kids' shoes on, and head out the door.
Walk outside and the sky opens up, forcing us to run inside to get umbrellas for everyone.
Take two: power walk to school to beat the morning bell.
Run into other parents on the walk to school and engage in friendly banter that just reminds me that I forgot to bring the birthday invitations for the teacher to distribute.
Kid #1 informs me that he WILL NOT be dropped off with his younger brother; he insists on going in with his class.
Drop kid #1 off for his class and have to run around to the front of the school to drop off #2.
Arrive at #2's classroom door only to learn that it is computer day, and he needs earbuds for class.
Rummage through mom's workbag to find my headphones that will have to do today.
Leaving school, run into mom friend who says I look frazzled. I just look at her and sigh. This morning was a sprint. The rest of the day is the marathon.