Wizarding World of Harry Potter Christmas Experience
Want to Make Christmas Even More Magical? Head to Harry Potter World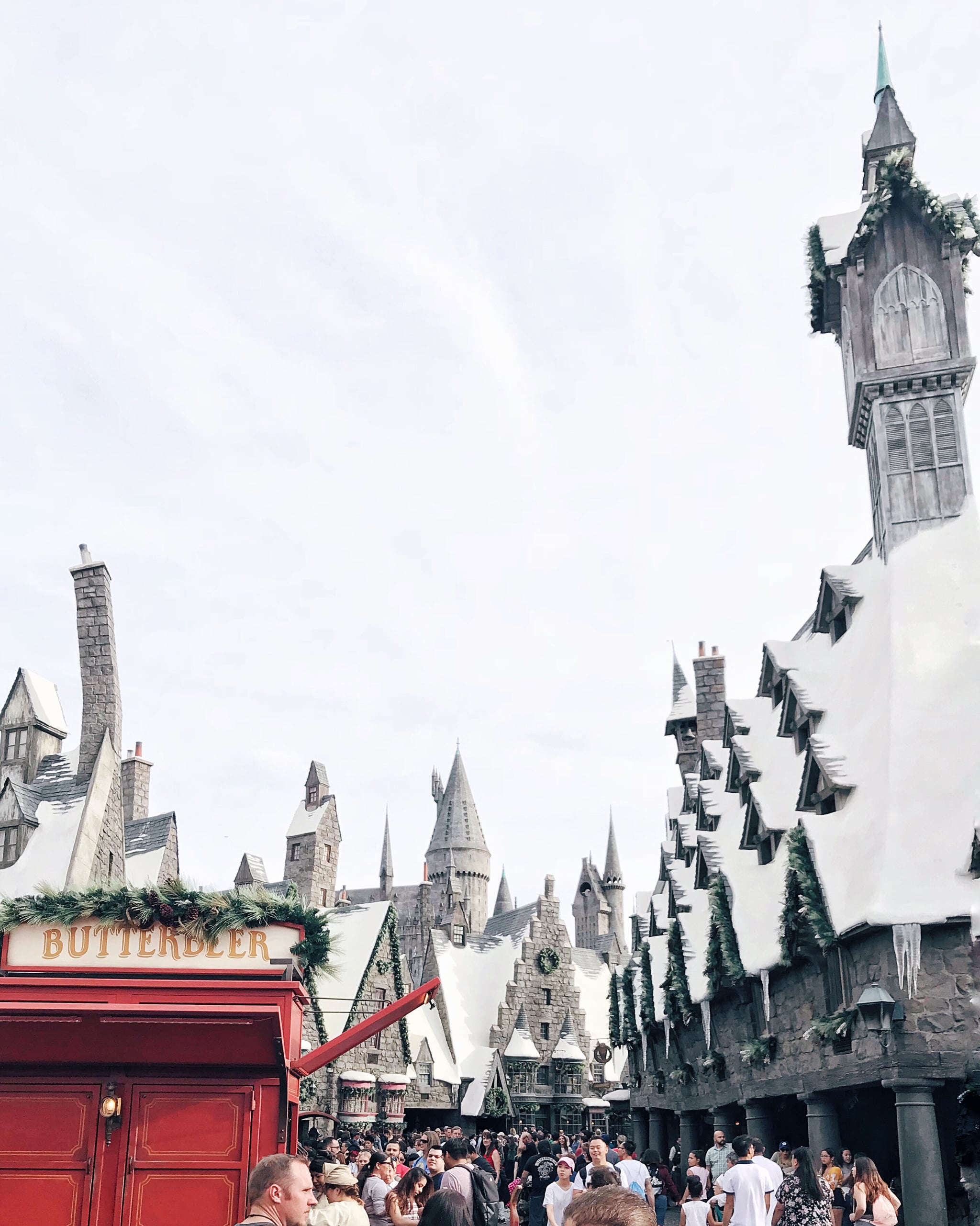 The two most magical things I can possibly think of are the world of Harry Potter and the Christmas season. As a die-hard fanatic of both of those things, you can often find me binge-watching or reading the Harry Potter series while wearing my Santa-spangled spandex leggings in my living room (during the holiday months, of course . . .).
So when I found out that the Wizarding World of Harry Potter in Hollywood was getting a holiday makeover, I freaked the f*ck out jumped at the chance to visit and kick off my Christmas season with a butterbeer in hand. Here are the three must-do experiences you'll encounter this time of year at the park.
Experience the Holiday Decor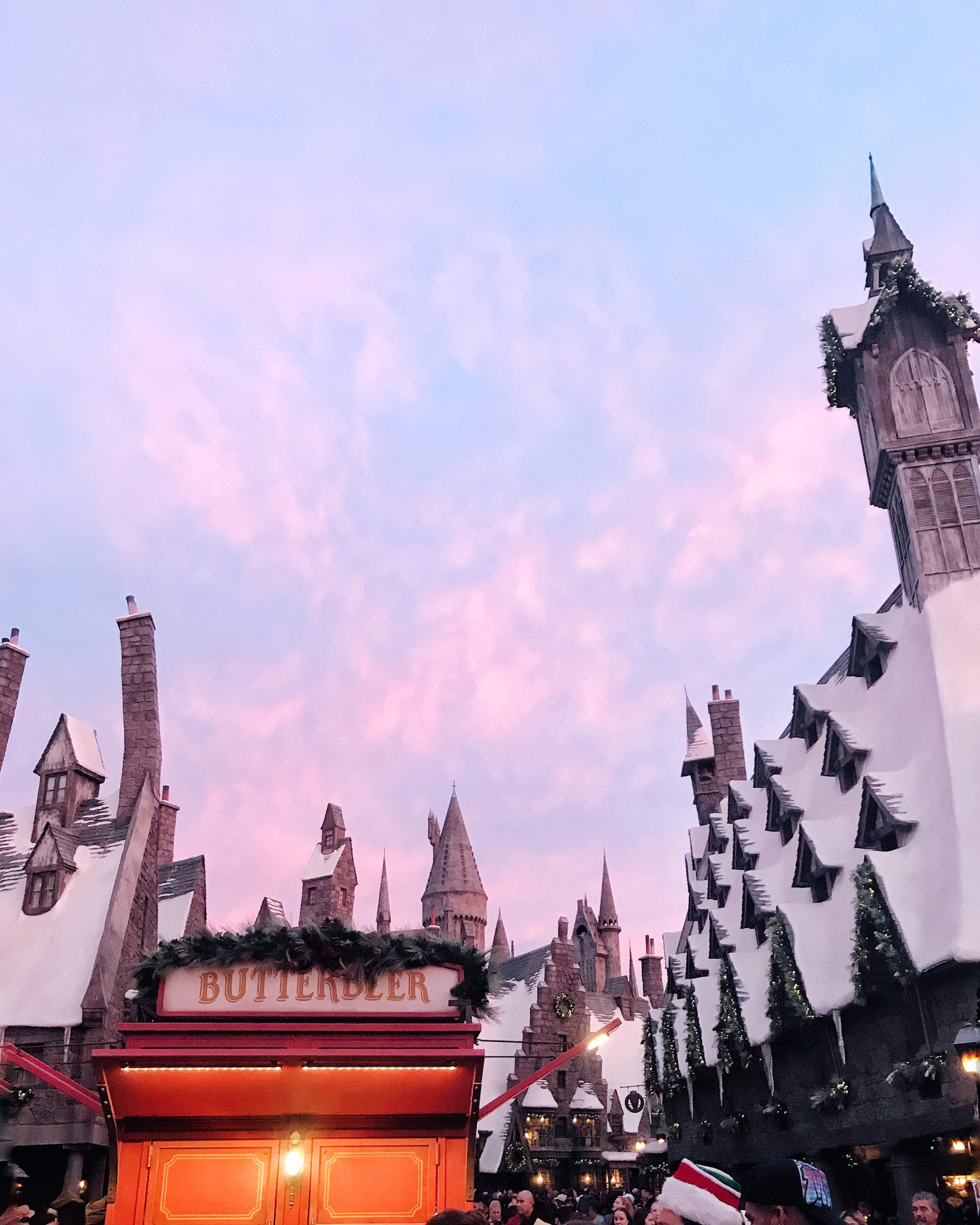 Snow! Pine trees! Lights! The ambiance is already magical to begin with at Wizarding World, but it's taken to a whole new level for the holidays. The snow, the holly, the festive red bows . . . it almost transports you to the chilly and snow-specked Winter days in the British countryside, except for the fact that it's likely a sweltering 78 degrees and sunny in beautiful Los Angeles. It's probably the closest thing you'll get to a white Christmas in Southern California.
Grab a Hot Butterbeer (and Lunch!) at The Three Broomsticks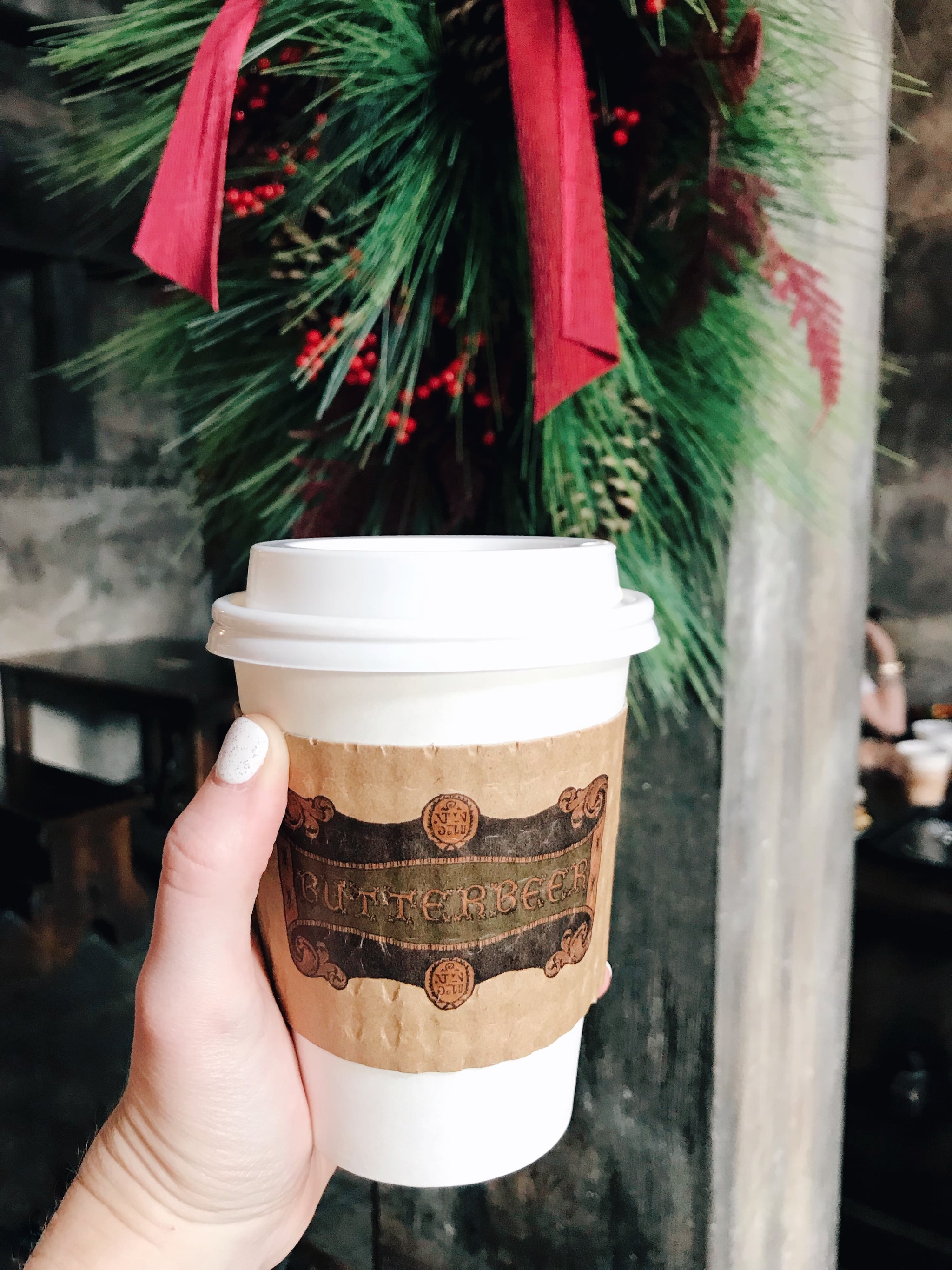 The beloved butterbeer takes on a hot holiday iteration in the Winter months, and the limited edition beverage is every bit as delightful and cozy as you'd imagine. You'll definitely feel a little nostalgic thinking back on the moments in the books and films in which Hermione, Harry, and Ron sneak off to grab a stein full of this hot, frothy butterscotch drink themselves. I'd highly recommend sitting down for some J.K. Rowling-approved "bangers and mash" with your drink — it's a pretty fantastic way to heighten your wizardly (and holiday) experience.
Do the Rides, but Stay For the Light Show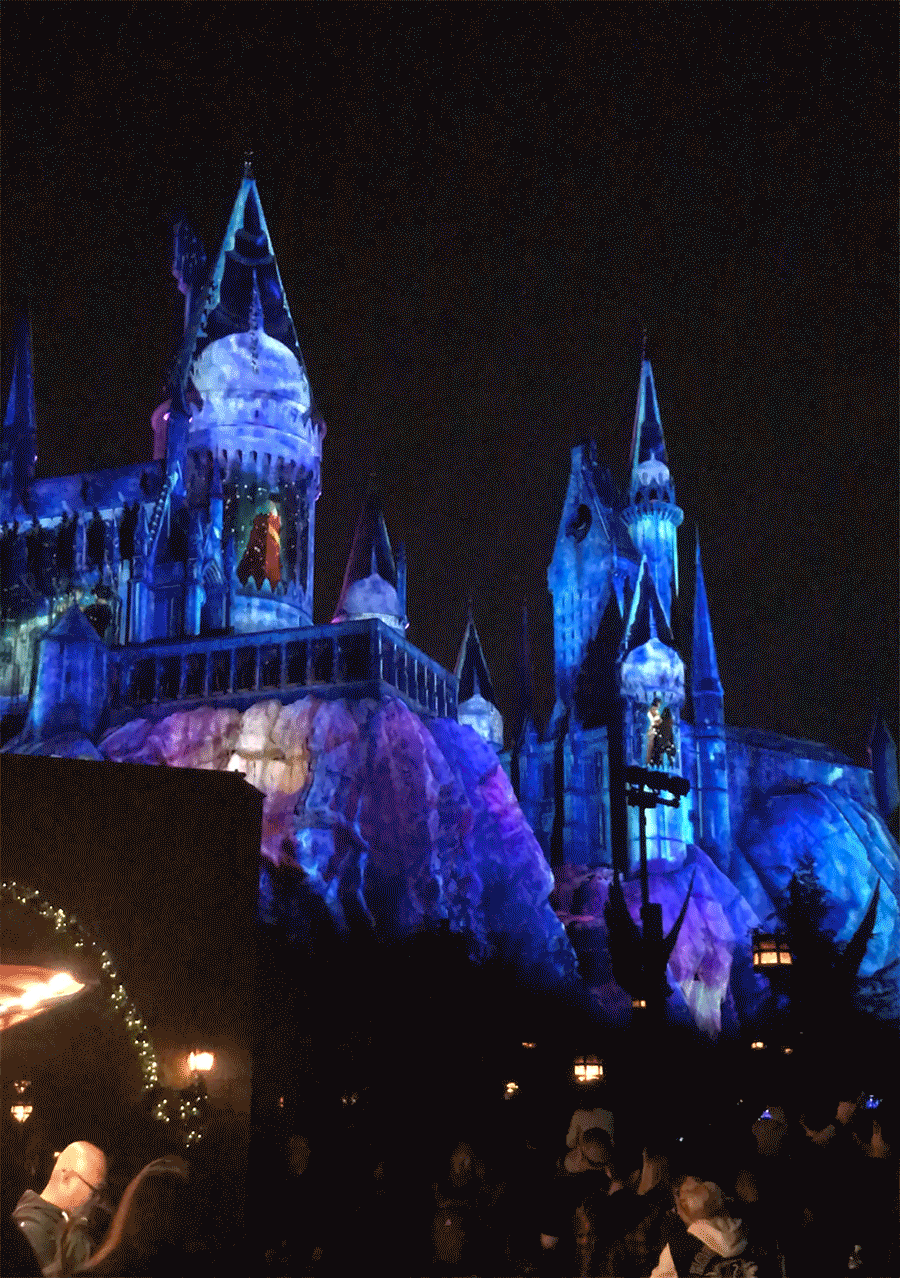 While the rides and shops like Honeydukes will definitely transport you directly to the charming, otherworldly streets of Hogsmeade, you'll be blown away by the twinkling lights and spectacular show on the Hogwarts castle that takes place after dusk. It's a truly enchanting sight to see and happens a few times each night! Be sure to get in early (I'd recommend just before sunset) to make sure you get a good spot. My favorite scene? The Yule Ball, of course! Seeing Hermione in that killer dress with a pro-athlete date that made Ron jealous is worth watching 1,000 times over.