Woman Hit by Truck Gives Birth
Miracle Baby Born to Woman in a Coma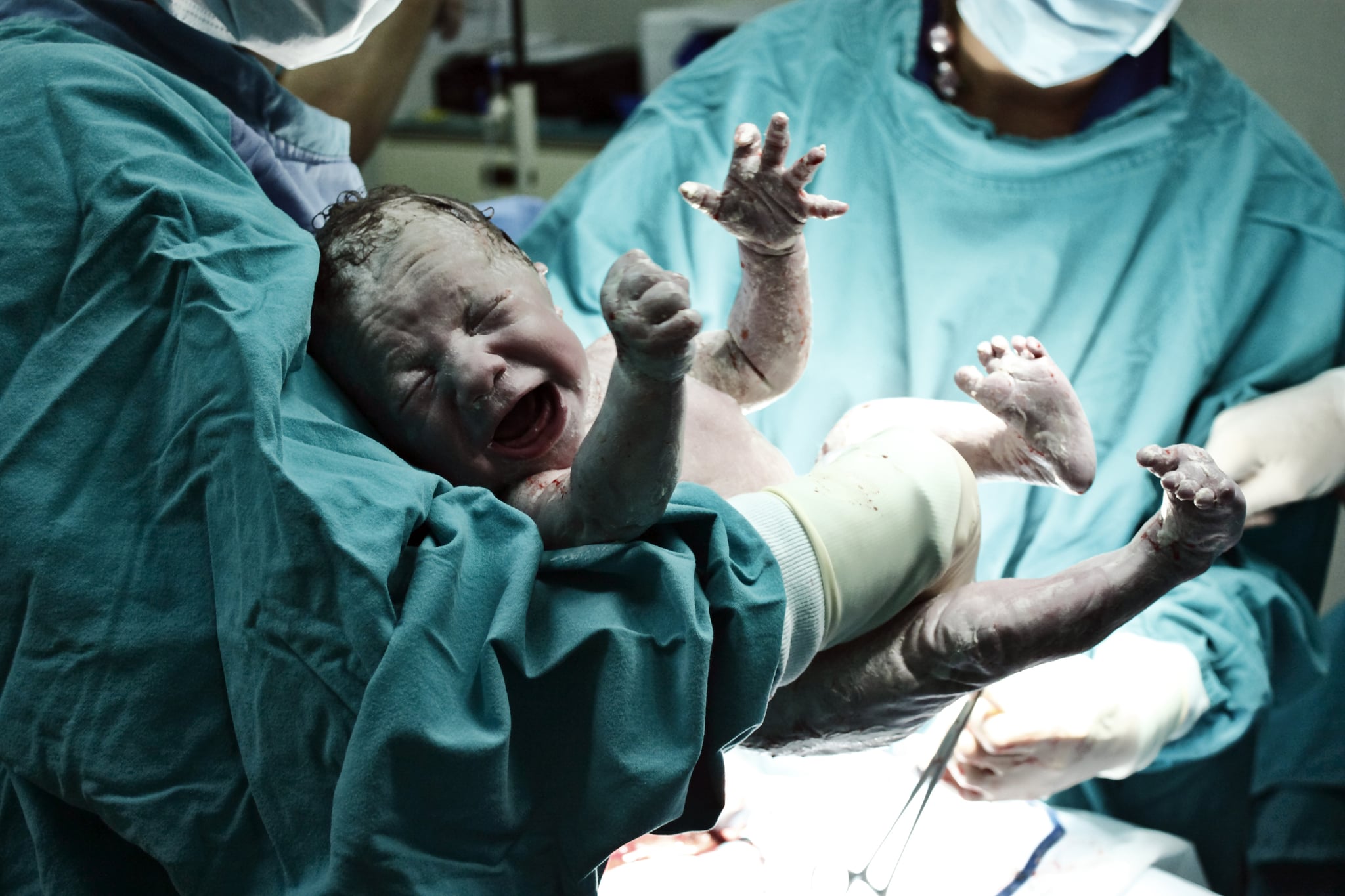 Everything changed for the Quiles family on Oct. 15. That afternoon, a pregnant Jenny Noemi Quiles was walking to her doctor's appointment when a tow truck sped through a yellow light and slammed into her. Unconscious, the mom-to-be was rushed to Bayfront Health St. Petersburg in Florida and met by her husband, Angel. At the time, no one knew what the future held for Jenny and her unborn child, whose due date was a mere two months away.
Jenny rustled awake two weeks later and pulled her husband close, as if she was trying to tell him something. Angel didn't care about the message; he was simply relieved that his wife woke up. Still, he wondered what she was trying to tell him. Was it that she loved him? That she wanted water? Or that their daughter was about to arrive? Turns out, it may have been the latter.
A few days later on Wednesday afternoon, Angel received a call that his baby girl was on her way. According to reports, Jenny's contractions began around 4 p.m., and their daughter was delivered via C-section a few hours later. The baby, appropriately named Angel, was then transferred to the neonatal intensive care unit at All Children's Hospital Johns Hopkins Medicine, where doctors say she is "thriving and doing well." As for Jenny, the road to recovery may take a bit longer, but it's not impossible.
"She's improving every day," Jenny's doctor Jennifer R. Gilby said. "I think now that she doesn't have to support a whole second entity, hopefully, we'll see some improvements."
No one is pushing harder for Jenny's recovery than her husband, Angel.
"I want my wife to be normal because she wanted this so bad," he said. "I want Jenny to see the baby. My hope is to see Jenny hold her baby girl and do what moms do best."