Woman's Tale of the Magic Fertile Wedding Dress
Woman With 1 Ovary Shares Her "Tale of the Magic Fertile Wedding Dress"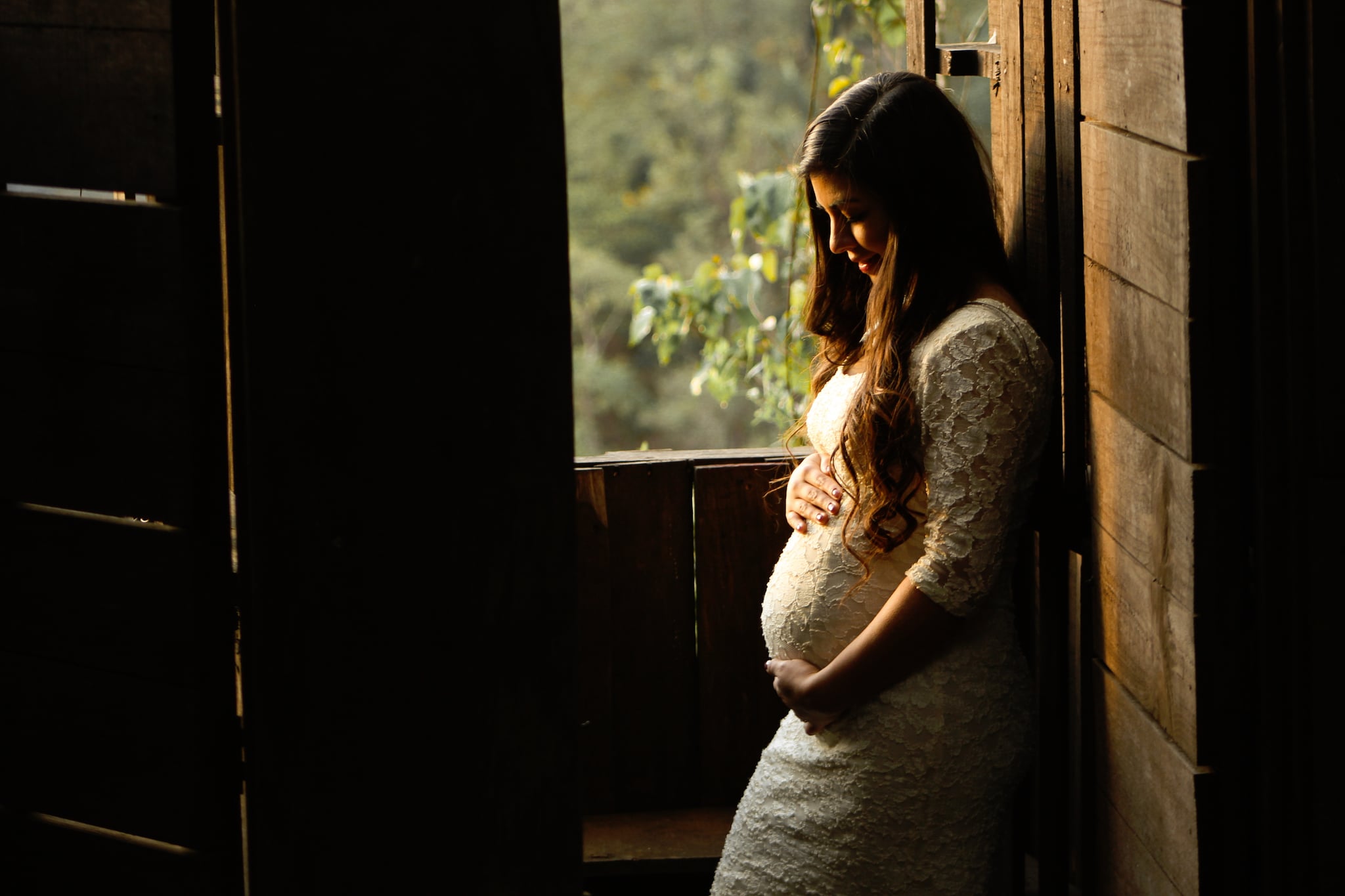 After losing an ovary and a fallopian tube in 2014 and finding out her remaining ones were scarred, Reddit user jbuch was unsure if she'd be able to get pregnant easily. Because of this, she and her fiancé decided it would be fun to begin trying about a year before their wedding. With her wedding date on the horizon, she began to dress shop over Labor Day weekend of 2015, where she found her perfect dress, which she now refers to as her "magic fertile wedding dress."
"The day after I bought my dress, I got a reallllyyyy positive pregnancy test," she wrote. "'Whoops,' thought I. 'That's mighty inconvenient.' But, we had been trying for almost a year, and I was super excited. So, the wedding date got pushed back and I gave birth to our perfect son in May of 2016."
After Merrick's birth, the couple set their wedding date for Aug. 5, 2017, but after trying on her dress for her final fitting — and only for the second time ever — she spent the rest of the day feeling extremely nauseated. "Huh. Might as well buy a pregnancy test, right? Just to confirm I'm not pregnant for the wedding, right? RIGHT?!" she wrote. "Guys. IT WAS POSITIVE. I'm pregnant. I'm having another baby. I'M SO HAPPY RIGHT NOW."
The expectant mom ended her post with a generous offer to donate her dress — the Calla gown from BHLDN ($600) — to anyone in need once she's said "I do" in it: "So tell your friends who are trying that I have a magical fertility wedding dress they can borrow once I'm done with it. Just put it on once and you'll be pregnant before you know it."
The tale of the magic fertile wedding dress. from beyondthebump