Woman Who Surprised Husband Delivers at 24 Weeks
The Couple From the Hilarious "Buns in the Oven" Pregnancy Announcement Share Heartbreaking Update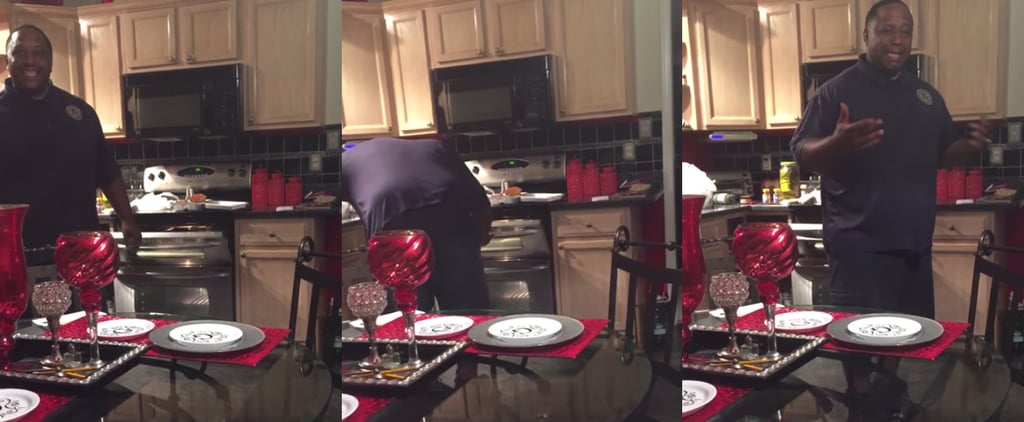 Just weeks ago we laughed and cried when Dana Griffin-Graves shared a heartwarming video of her husband learning that she was pregnant. After four miscarriages and a stillborn birth, she surprised her husband with the news that she was five months pregnant by having him find buns in the oven during dinner. The expectant couple was thrilled and began preparing to welcome their son, Kaleb, in February.
Unfortunately, three weeks after their announcement went viral, the family made another announcement: Kaleb Arkell Graves had to be delivered at 24 weeks and Dana is in critical care. No update has been given on Kaleb or Dana's condition, but in a statement on their Facebook page, the family wrote, "We are believing God. It's always been in His Hands, so we hold on to Him. Please keep us in your prayers today and always."
Our thoughts are with Dana, Arkell, and their baby bun!