Zoobean on Shark Tank
Because No 2 Kids Learn Exactly the Same Way, There's Zoobean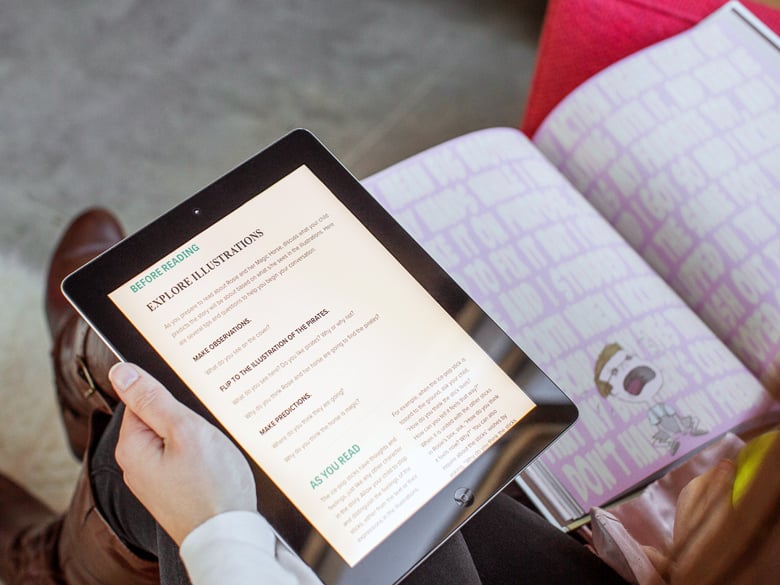 Fans of ABC's Shark Tank who also have their kids' interest at heart will want to tune in tonight to see husband-wife duo Jordan Lloyd Bookey and Felix Brandon Lloyd's pitch. Their company, Zoobean, was founded in May 2013 to serve as a "Pandora for children's apps and books," Jordan told us.
While being a parent is a qualification for knowing what kids want in and of itself, Jordan and Felix bring a bit more to their endeavor. Now parents of two, Jordan is the former head of K through 12 education at Google, while "chief dad" Felix was named Washington, DC's educator of the year. Talk about a dream team!
Their subscription service combines input from expert curators with data to create a customized reading and learning library for your child based on his or her age, interests, and abilities. Parents, other family members, and even teachers can be granted access to a child's personalized SmartList to share notes and feedback. The SmartList serves as a home for Zoobean's recommendations and includes reading guides to encourage parental engagement. Members also get monthly book deliveries in the mail, taking Zoobeans off the screen and onto your bookshelf.
Subscriptions start at just $3 for just digital access and go up to $189. Want to see the founders introduce their company themselves? Tune in (or set your DVRs) for ABC tonight at 9 p.m. EST as Jordan and Felix brave the Shark Tank.
Source: Zoobean