Back-to-School Looks to Keep Your Kid Comfy and Stylish
In or Out of the Classroom, These Affordable Back-to-School Pieces Are For Learning in Both Comfort and Style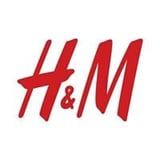 No matter what the back-to-school season looks like this year, your kid deserves to feel prepared, comfortable, and stylish. Teaming up with
H&M
, we're sharing affordable pieces they'll wear on repeat.
Although this upcoming school year is shaping up to look a lot different for both parents and students alike, that doesn't have to ruin the excitement of the back-to-school season. Despite the changes ahead, it's important to maintain some sense of normalcy, which means there are still plenty of traditions to look forward to — including back-to-school shopping.
Ahead, find H&M looks (at great prices!) that can easily work for both classroom days and remote learning. Prioritizing comfort and versatility, these pieces will help your little one feel confident and prepared for whatever the school year has in store.