See This Family's Affordable Back-to-School Looks From H&M
This Mom of 4 Shares How She's Preparing Her Kids to Go Back to School — See Their Stylish Looks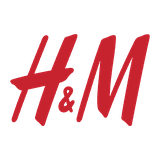 This back-to-school season, we're teaming up with
H&M
to share how one family is gearing up for a successful — and stylish — year.
With two teenagers, a 4-year-old, and a baby, mom blogger and creator of Mommy Diary Angela Kim is no stranger to the exciting chaos that every back-to-school season brings. Between shopping trips, orientations, and setting new routines, Angela knows to embrace each change, each emotional moment, with enthusiasm and grace — especially after a year and a half of remote learning.
"We love the anticipation of new classes, new friends, and new experiences," Angela told us. "We also love having a sense of normalcy and routine back in our lives after being in quarantine together for over a year. We know that this school year will be extra special."
Part of what will make this new year so special for the Kims is that it's 4-year-old Declan's first time heading off to school — and everyone's helping him feel as prepared as possible. In addition, the family have their annual back-to-school shopping trips to look forward to. And H&M is always at the top of that list. Ahead, see what the entire Kim family is excited to wear come fall, and discover Angela's top tips for a happy, trend-forward school year.
For the Kims, school days are "as hectic as you can imagine." Everyone is up by 6:30 or 7 a.m., and both Angela and her husband, Daniel, have to work together to get each kid ready and out the door.
There's 16-year-old Elise, whose go-to outfit is a comfortable shirt and jeans. "Elise has a genetic condition called SYNGAP1 that delays her development," Angela said. "She is a very special girl who adds so much love and joy to our family."
Next is 14-year-old Tess, who's in art school. "She's creative and has an amazing sense of style," Angela explained. "She's currently into loose jeans, crop tops, oversized hoodies, and sneakers. She turns any ordinary outfit into a vibe."
Declan is Angela and Daniel's only son, and at 4 years old, he'll be starting prekindergarten later this month. "He's an active and fun little boy," Angela said. "He likes clothes that aren't restricting when he's playing. He loves to get dressed up, too, and can pull off many different styles."
The youngest of the family is baby Rumi. "She's a big ball of sunshine who's always happy," Angela said. "She looks good in anything, including fun colors like yellow and pink."

While every new year is an important one, this fall, the focus is on Declan. "I'm excited for Declan to finally start pre-K," Angela said. "I'm thankful we got to spend extra time together at home, but it's important to have socialization and friendships outside of the home, too."
Prepandemic, Declan only attended two weeks of preschool before the shutdown began. So for all intents and purposes, this upcoming school year will be his first real back-to-school experience. While he is a little nervous about such a big change, his family is getting him excited by talking about all of the fun things he'll get to do in the classroom.
"We tell him he gets to meet a new teacher, make new friends, and learn fun things," Angela explained. "His sisters have shared that they felt nervous to start school, too, but we tell him to be brave, be kind, and have fun with new friends."

Having sent two other children off to school already, Angela is familiar with the sometimes-difficult process. Her advice to other parents is to acknowledge both your and your child's feelings while focusing on the positive aspects school has to offer. A few things Declan is looking forward to? Back-to-school supplies and outfits, having his own lunch box, making new friends, and playing on the playground.
For Angela and her family, a new school year means a new wardrobe. With a family of six, it's important not to break the bank, but it's also a priority for everyone to feel confident and stylish. "As a family who takes a lot of photos and videos, it's important for my kids to always have fashionable clothing in their wardrobe," Angela said. "I like that all of these looks represent each of my children's distinct styles."
For Declan specifically, comfort is key. He needs to be able to easily run around and play with his friends without sacrificing style. "I love that H&M is always on trend and has high-quality pieces that are comfortable and affordable," Angela said.
"Kids grow fast, and buying new clothes every season can get expensive, but I never feel bad about splurging at H&M because every item is versatile and functional. I also love that H&M pieces can last through multiple children."
Angela is an expert when it comes to back-to-school shopping and getting the biggest bang for her buck. One of her easiest tips is to combine on-trend items with neutrals. "Don't forget that solid tees can be layered with fall pieces like crewneck sweaters and jackets," she said. "Stock up on jeans, too, as they will probably be worn the most, but make sure to mix up the fits and styles so that they have a variety."
It's not all about neutrals, though. "If your child has certain favorite colors or styles, stick to those, because I find that buying something completely different means that that piece won't get worn much," Angela said. "Encourage your child to try something new, but allow them to ultimately choose what they like. Shopping for back-to-school should be a fun and engaging family activity that encourages self-expression and creativity for your children."
While back-to-school time can feel hectic, above all, Angela encourages fellow parents to take it all in stride and lean into the anticipation. After all, a fresh start presents new opportunities. "There's something special about stepping foot on campus for the first time and feeling all of the excitement of a new school year," she said.

For first-timers like Declan, it's important to listen to their feelings and keep them thinking positively. "It's a very emotional time for both the kids and the parents," Angela said. "I've sent my children off to school twice already, and it's a feeling I still can't get used to. Just be gentle toward yourself and be empathetic of your child's mixed feelings. Such feelings are entirely normal and healthy as you both grow and begin a new chapter together."
Photographer: Brittany Bravo; Art Director: Samara Grossman; Senior Photo Producer: Alex Friedlander; Day-Of Producer: Lauryn Gerstle