Affordable Fashion Gifts To Give And Receive This Season.
Affordable and Stylish Pieces From H&M You Should Give — And Ask For — This Holiday Season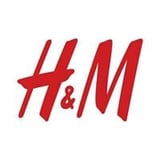 From shopping and baking to planning and prepping, the holidays can feel like one mad dash to the New Year. Teaming up with
H&M
, we're taking the stress out of gift-giving this season.
During the holidays, we tend to get caught up in the big picture. While grand celebrations and Insta-worthy plans are fun, when it comes down to it, it's the small, unfiltered moments in between that matter most. Simply spending time with friends and family is enough on its own to warm your heart, but a thoughtful gift tailored to your loved one's personality goes a long way too.

At the same time, this time of year is already stressful without the added pressures of gift-giving. That's why we've highlighted a few no-fail gifts from H&M that are on-trend and budget-friendly — so much so, you may want to include a few on your own wishlist, we don't judge! Whether you're treating your BFF, surprising your nephew, or thanking your parents, these items will have the ones who matter most (including yourself!) feeling extra special this season — no matter how you're celebrating.