Festive Tips to Make Your Family's At-Home Holiday Magical
Make Your At-Home Holiday Season Magical For the Whole Family — Starting With These Festive Styles and Tips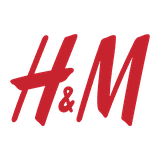 Ensure your holiday season shines brighter than ever this year! Teaming up with
H&M
, we're sharing influencer-approved tips for celebrating in style.
It's not called the most wonderful time of year for nothing. Even if you and your family are spending more time at home this holiday season, you can still make it a holiday to remember. After all, there are plenty of magical moments to be had from the comfort of your home — and from a safe distance outside: just ask mom-of-two (with one on the way) Brittney Fusilier.
Britt, her husband, John, their 1-year-old daughter, Liv, and their 3-year-old daughter, Maddy, are known to go above and beyond for the holidays. And although this year looks different in many ways for the growing family, Britt's been determined to blend new and old traditions, making this season feel extra special.
Like usual, the Fusilier family's 2020 festivities started with decor. "Our halls are absolutely decked," Britt told us. "We decorate as a family every year right after Thanksgiving, but this year, we had an even earlier start." The family was able to take their annual trip to the tree farm to pick out a Christmas tree together ("with masks, of course!" Britt said). "Decorating truly kicks off the Christmas season for us and brings our family so much joy," she added. "We blast our favorite Christmas music on surround sound, and it's the best time ever!"
In addition to decorating, another tried-and-true tradition that always gets Britt and her family in the holiday spirit is dressing the part. And this year, they're taking their style to the next level with help from H&M. "It's the fashion-forward selection and affordability factor for me!" Britt said of the family's go-to brand. "It's the one retailer where I know I can find statement pieces for the entire family in all the most amazing styles with the best fits. I am all about matchy matchy, and H&M never fails me."
But for Britt, dressing up is more than just creating a coordinated family look and taking adorable photos. It's about feeling good from the inside out. "We all know that when you look good, you feel good," she said. "This entire year, we've been wearing sweats, but during the holidays, we won't be lacking. It's so easy to just go with the flow with everything that's going on right now, but getting dressed up definitely switches things up a bit. Although our home is decorated for the holidays, dressing up made it even better."
Unfortunately though, not every tradition has been possible this year. While Christmas parties (including their own) as well as neighborhood activities have been cancelled, Britt sees this year as an opportunity to grow closer as a family and create exciting new memories they can build upon in the coming years.
"This year, since we won't be able to attend the Santa train ride, we'll get creative by making our own virtual Santa train ride around our neighborhood and checking out all the fun Christmas decor," Britt said. "My in-laws have a four-wheeler and a ride-on trailer, so we will decorate that and make it fun. It's exciting to do something new this year!"
And instead of hosting Christmas dinner at their home, Britt and her family will do a virtual version instead. "We'll keep the Christmas spirit alive this year via a virtual Christmas party, lots of Christmas music, and by keeping our Christmas dinner superintimate this year," she explained. Above all, Britt feels lucky to be spending the holidays with her daughters and husband, which is what she's choosing to focus on.
"I love the sense of family and togetherness that the holiday season brings," she said. "I speak often about how important it is to be present in every moment when spending time with my husband and kids, and I feel like the holidays amplify this desire even more. I love seeing the looks on their faces as we share with them the same Christmas traditions we had growing up."
Britt also encourages others not to take this special time of year for granted. "Live in the moment, and be present with your family," she said. "These are two elements of the holiday season you can fully enjoy and that no pandemic can strip away from you." To keep everyone safe, she also advises reconfiguring any extended family gatherings. "If you're big on Christmas parties, arranging a fun virtual Christmas party would be a great compromise."
The holidays aren't just about the big events either. The season as a whole is full of special, feel-good moments, from baking favorite treats to cuddling up for family movie nights to lighting a fire and sipping hot cocoa. "What gets me most excited during this time of year are all the family moments leading up to Christmas Day," Britt said. "No matter what's going on in the world, it's important to remember that love is in the air. While the holiday season may look different this year, it will still be magical. We just have to put forward the extra effort to make it happen!"