At-Home Morning Routine For School Days
This Morning Routine Sets Kids Up For a Successful School Day, No Matter What It Looks Like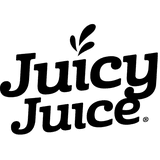 We've partnered with
Juicy Juice
to help you prepare your family to go back to school — even if it looks a little different this year.
Instead of the excitement and anticipation that usually accompanies a new school year, the back-to-school season in 2020 is clouded with uncertainty. Even if you already know whether your child's school will offer in-person or remote learning, a lot of questions remain unanswered. What will the classroom look like? How will the curriculum change? Will you be able to get some work done during the school day?
Still, there is one thing you can control: the morning routine. Whether your kids are getting ready for a day of virtual learning or socially distanced in-person class, there are a few things you can do to ensure they start the day on the right foot.
Even if your kid just has to get from their bedroom to their desk at home, enforce the same wake-up time that you would if it were a regular school year. Not only will that differentiate the weekdays from the weekends, but it also leaves plenty of time for them to get dressed and ready for the school day.
Let's be honest: You probably don't have time to make the whole family a hot breakfast every single morning — and that's OK. Save yourself some time by embracing a DIY breakfast bar for older kids. All you have to do is lay out a selection of easy breakfast foods — think yogurt and granola, fresh fruit, microwavable waffles, and Juicy Juice 100% Juice — and let everyone grab what they'd like to eat. Not only does grab-and-go breakfast take one more thing off your plate but it also fosters independence among older kids. By the way, the same technique works particularly well for snack time! Just set out some granola bars, trail mix, and Juicy Juice juice boxes after lunch — that way, no one can complain that there's nothing to eat.
If you can, try to save 15 or 30 minutes every morning to start your day with something you enjoy as a family. That might mean taking the dog out for a quick walk around the block, or working on a kid-friendly puzzle together. Whatever you choose, do it as a family to squeeze in some quality bonding time before the work and school days begin.
You can't always run your family like you'd run a business, but the morning meeting is one management tactic that works just as well for kids as it does at work. Before everyone logs onto their computers or runs out the door, take five minutes to find out what's on everyone's agenda for the day. It's a great opportunity to get on the same page about everyone's schedule. Maybe both parents need to know that their 8-year-old has a virtual math test to take around lunchtime, or little ones need to know that Mom can't be disturbed during her board meeting at 4 p.m.
Whether your kids are getting in the car to go to school like usual or just walking down the hall to their desk, transitioning into the school day is important. If they aren't physically commuting to school this year, create a mental commute by asking them to pack a backpack with everything they need for the day — a tablet, notebook, pens and pencils, and so on — and walking it over to their workspace. It seems minor, but even the act of commuting to the next room can help them get mentally prepared to learn.
The only thing certain about this school year is that it's going to be a brand-new experience for kids and parents alike. Spending a little extra time with your kids each morning really shows them that you care — and in times of uncertainty, that's the best gift you can give them.