Back-to-School Outfit Ideas For Your Tween
Comfy-Cool Outfits Your Tween Will Love For Back-to-School — No Matter What That Looks Like
As POPSUGAR editors, we independently select and write about stuff we love and think you'll like too. If you buy a product we have recommended, we may receive affiliate commission, which in turn supports our work.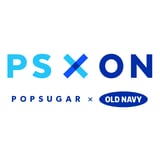 No matter what the upcoming school year holds, comfort is key. We've partnered with
Old Navy
to bring you the collection your tween will love, designed by POPSUGAR x Old Navy and the next generation of leaders.
It's 2020, and a lot has changed (understatement of the century), but you can take comfort in knowing that a brand-new back-to-school wardrobe is just as important as ever — no matter what September holds. But unlike when we were young, kids these days are loving a more chill approach to fashion, like color-coordinated loungewear. Think: soft hoodies and joggers in bold, splashy colors that work for school and after school. With the POPSUGAR x Old Navy collection designed in collaboration with the next generation, that's exactly what you get. Now, you can help your tween tap into comfort, trends, and individuality all at once. New outfits for them, affordable convenience for you. It's truly a win-win. But don't just let us convince you — see what's cool straight from tweens themselves.
From the classroom to the playground, a yellow-on-yellow outfit (with a Maggie Simpson graphic, no less) brings the positive vibes — it's practically impossible to have a bad day when you look like walking sunshine! A look this bold is a commitment, so what's a few more colorful accessories to go with the hoodie and joggers? Follow Alizé's lead with a neon-accented belt bag and bright kicks to continue the more-is-more theme.
Pink is one of those fun colors that always plays nicely with other colors. So even if your tween decides to match a pink hoodie with pink joggers like 12-year-old clothing designer and activist Kheris Rogers does here, there's still so much room to put their own creative stamp on the look with colorful accessories: a belt bag, hair accessories, sunglasses — the options are endless.
It doesn't always have to be about matching pieces. As 11-year-old musician Jensen Gering proves here, mismatched loungewear can still create that comfy-cool vibe. Keep up the colorblocking by adding a third piece into the mix. A colorful hat or socks will create an eye-catching layered effect alongside the hoodie and joggers.