The 10 Best Breast Pumps of 2023, According to Parents
As POPSUGAR editors, we independently select and write about stuff we love and think you'll like too. If you buy a product we have recommended, we may receive affiliate commission, which in turn supports our work.
Navigating the world of breast pumps can be a harrowing experience. After all, many people (first-time parents) are buying their first breast pump when they've never pumped before — how can they know what the best breast pump for them is? Plus, breast pumps can be expensive, so you want to make sure you're making the right choice.
Fortunately, the Affordable Care Act entitles pregnant people to a free breast pump with insurance, which can take the bite out of the high prices. But still, you don't want to go through the trouble of ordering one, just to realize that it's not a good fit for you. Or maybe you're interested in picking up a second breast pump that's not covered by insurance, like a wearable breast pump.
To help you weigh your options, we compiled a list of the best breast pumps on the market right now, based on parent reviews.
But no breast pump can guarantee that you won't experience pumping issues down the road. If you hit any speed bumps, or if you're concerned you might, consider looking up an international board-certified lactation consultant. They're not just for direct breastfeeding — they can help you figure out how to make your pumping journey easier too.
01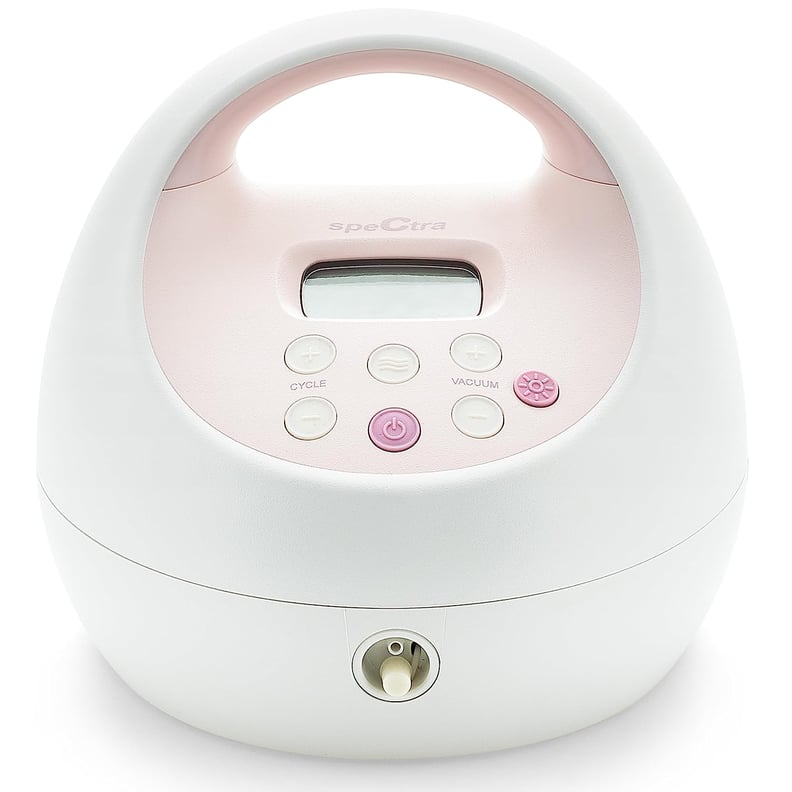 Best Breast Pump For Long-Term Use
Spectra S2 Plus ($169)
Considered one of the top double-electric breast pumps on the market, the Spectra S2 Plus is more compact and quieter than other commonly recommended options, such as those from Medela. It also has an "expression mode," which imitates a baby's suck patterns at the beginning of (and potentially again in the middle of) a nursing session that stimulates the let-down or an initial spray of milk. Many insurance plans cover the cost. The most significant drawback: you'll need a wall outlet.
"It's extremely quiet, so I can easily use it right next to my baby's head while he's sleeping, and he doesn't stir from the noise at all," one Amazon reviewer noted.
02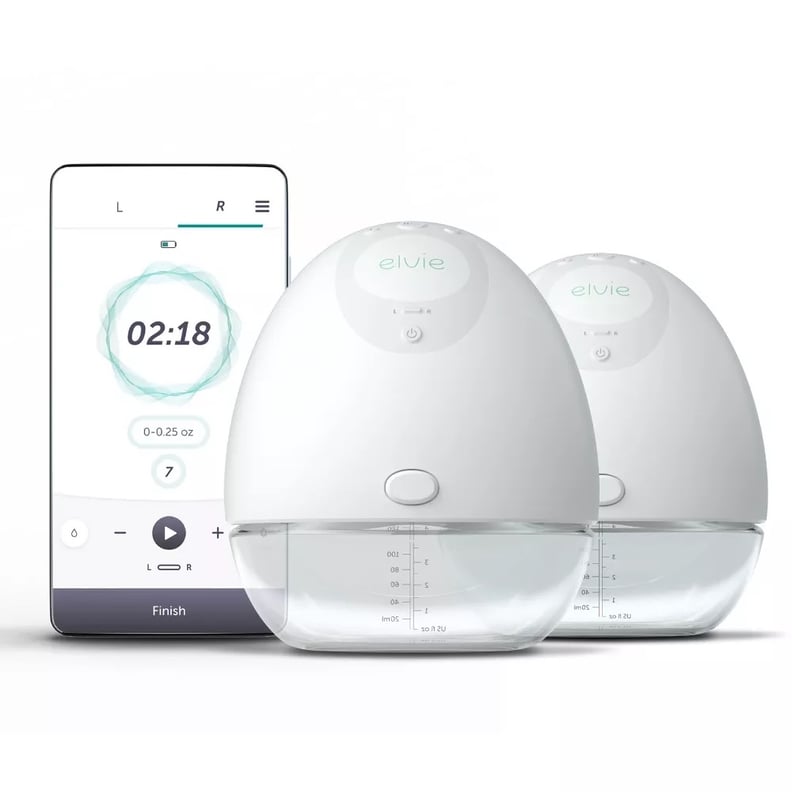 Best Hands-Free Breast Pump
Elvie ($550)
The Elvie has something of a cult following among new parents; if you're pregnant, you may have had someone gush to you about the model. The reason it's beloved: it can slip into a nursing bra and let pumping parents move around while it works its magic, a true win for anyone who has laundry piling up and a newborn at home. It's totally hands-free and discreet (it's even quiet). Plus, four different pumping rhythms allow for personalization. Parents often use it as a second pump, in addition to a hospital-grade, insurance-covered pump.
"I've been using these for about nine months straight now," said one reviewer. "[It's] so convenient and easy to use/work/clean. [I]l love having these for the road, working around the house, sitting around, or even running errands. Definitely put them on your registry."
03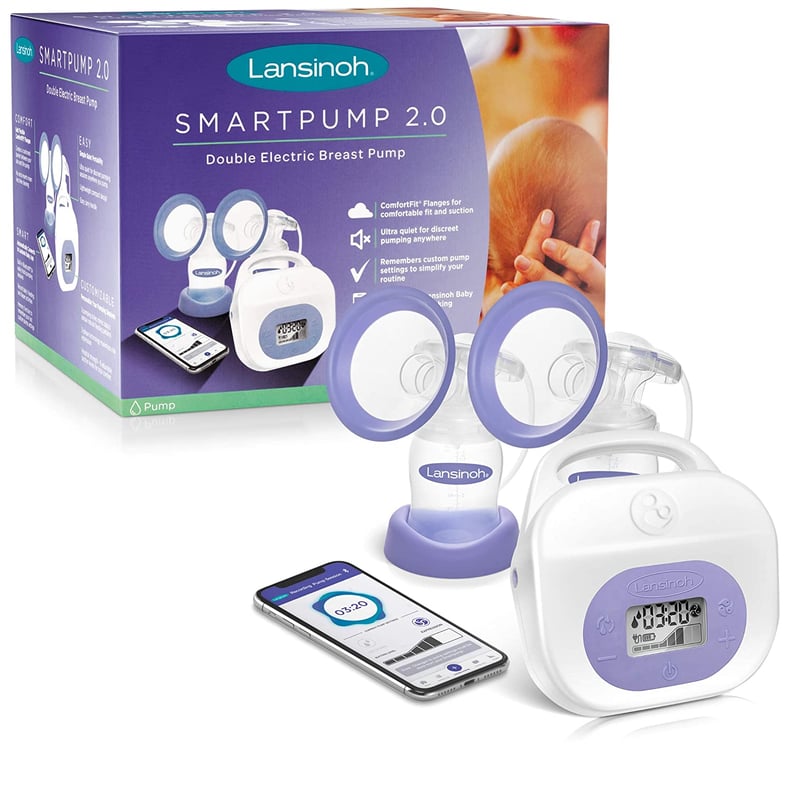 Most Affordable Double-Electric Breast Pump
Lansinoh Smartpump 2.0 ($134)
If you're buying a pump out of pocket, some options may give you sticker shock. But the Lansinoh Smartpump 2.0 offers a budget-conscious option. Quiet and efficient, the latest double-electric pump for Lasinoh has eight suction strength levels to customize for comfort and output. And you can set it and forget it: the memory-enabled feature means the pump remembers your previous settings, so you don't have to.
And you get more than a pump and parts. The Lasinoh SmartPump also comes with bottles and packs to store milk, a tote bag, a cooler, and an ice pack.
"The pump itself is very reliable and always gets the job done for me," wrote an Amazon fan. "The design is sleek and lightweight, which I think wouldn't be achievable with a rechargeable battery. I am really happy I found a good, affordable pump that I can rely on . . . Also, this comes with so many cool things — the tote, extra parts, cooler bag. I seriously think it's the best bang for your buck."
04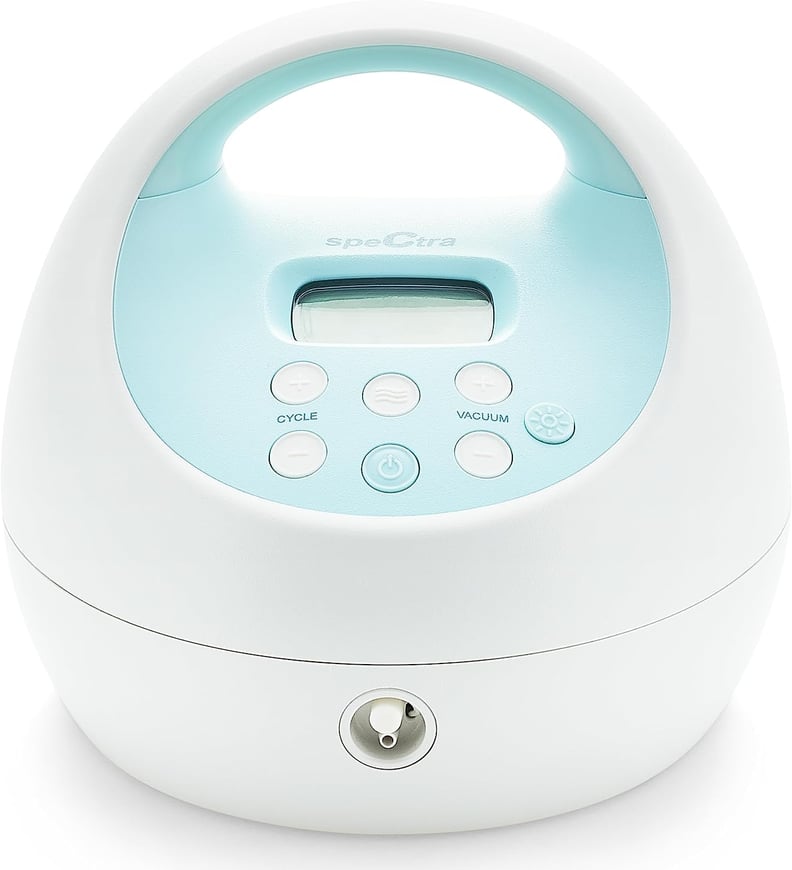 Best Breast Pump With a Rechargeable Battery
Spectra S1 Plus ($216)
The Spectra S1 is similar in strength and low noise level to the S2 with one convenient upgrade: you don't have to plug in. A rechargeable battery renders an outlet unnecessary, making it easier to pump in transit or during outdoor family outings. That makes the S1 a little pricier than the S2, and some insurance carriers may charge a small fee for upgrading to this option.
"If you are thinking about getting one, get it," said one reviewer. "[It] completely emptied my breast every pump session. Also, the replacement parts are super easy to find on here and super affordable."
05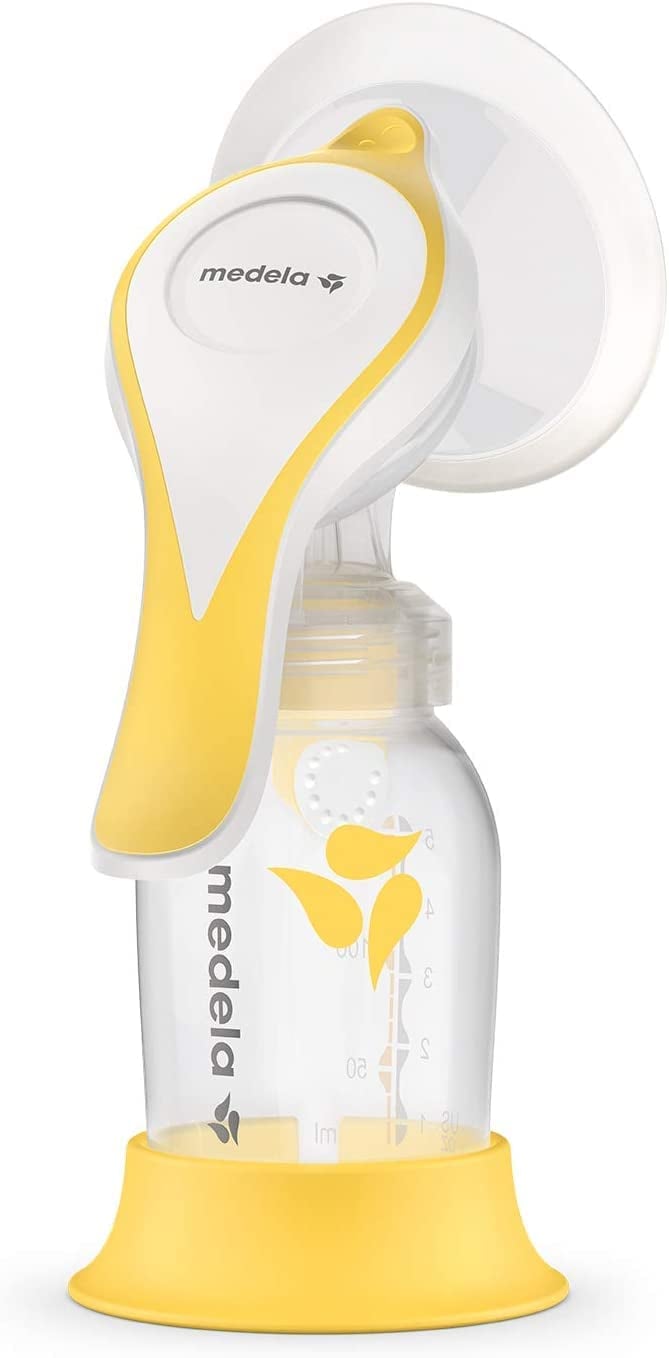 Best Manual Breast Pump
Medela Harmony ($32)
While manual pumps aren't the most convenient — parents have to push levers to extract milk — some find they get better output using one. Manual pumps help with engorgement in the early days of nursing, when milk transitions from colostrum to transitional milk, and the baby is still working on regulating the parent's supply. They can also help reduce inflammation, sometimes called "clogs."
"Wow! This is a must-have for pumping/breastfeeding moms," one reviewer wrote. "I am 8 weeks postpartum, and . . . I have struggled with clogged ducts. I had a stubborn one that I could not get rid of, and I had tried everything . . . I had seen some other reviews that this helped, and my only regret is not buying this sooner. It got my clog out right away."
06
Best Manual Breast Pump to Use While Breastfeeding
Haakaa Breast Pump with Suction Base and White Flower Stopper ($28)
Unlike other manual pumps, the Haakaa uses suction to draw out breastmilk, without the parent having to do any manual pumping. The design makes it easier to use it on one side while nursing a baby on the other, allowing the parent to reduce engorgement or build a stash before returning to work. Bonus points for the cute flower stopper. (But a word of warning: some parents say that the baby kicks off the Haakaa while eating, so watch those little feet.)
"When nursing, I attach this on the opposite side, and I have caught anywhere from 1-2.5 ounces at a time," wrote a parent. "[It was an] awesome way to increase my freezer stash."
07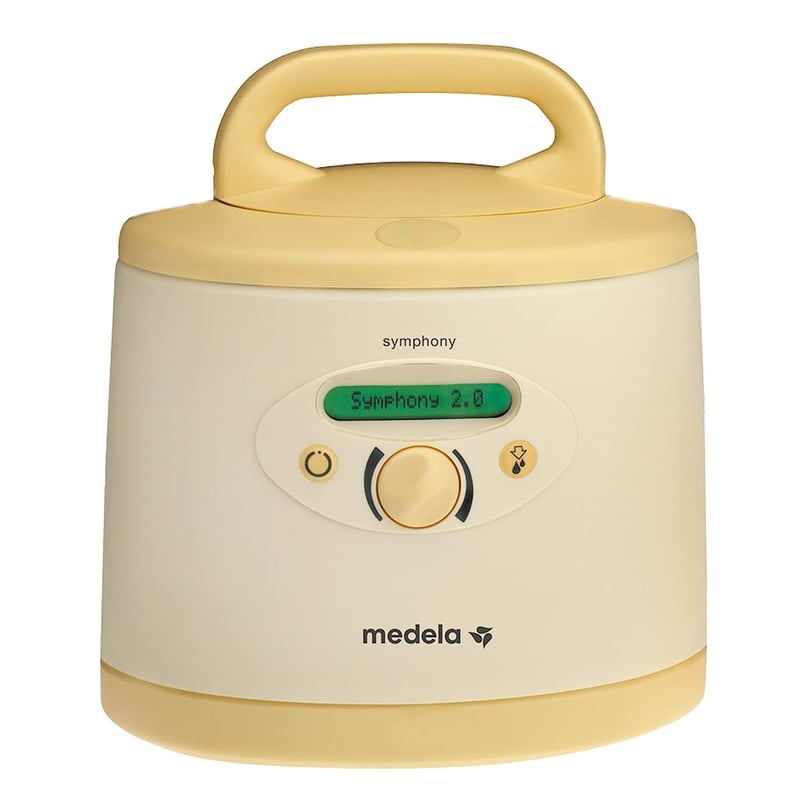 Best Breast Pump For Building Supply
Medela Symphony Breast Pump Hospital Grade ($1,899)
For various reasons, from medical issues with a parent or baby to poor lactation support in those crucial early days, parents may initially struggle with milk supply. It can be stressful to "play from behind" and try to build supply.
A good breast pump can help while a parent works toward their goals with a lactation professional. The Medela Symphony, used in many hospitals and available for rent or purchase, is a go-to. It's pricey, but the model, which uses a two-phase expression technology that closely mimics a baby's natural nursing pattern, has a reputation for helping parents express more milk, especially when pumping on both sides.
"I was sadly one of those moms who struggled to produce enough milk," wrote one reviewer. "I went dry after two to three months while pumping with the less-than-powerful pumps. This hospital-grade pump was the only one that ever helped me because of its power. It has different pumping intervals that also help you to produce more milk, so when my 4th and 5th child came along, I broke down and bought this pump. It was amazing and helped me to go a full year feeding my last two children. I would recommend this pump to anyone."
08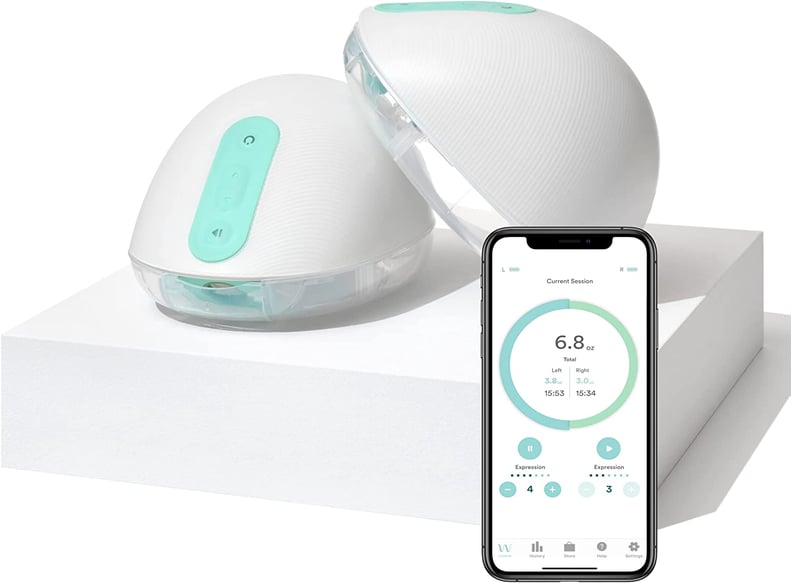 Best Leak-Proof Breast Pump
Willow 3.0 ($550)
They say spilled human milk goes to the babies in heaven. But if you'd prefer that milk went to your baby, and are in the market for a wearable portable pump, consider the Willow 3.0. The latest Willow model has a wearable design without tubes for hands-free, on-the-go pumping. Plus, the continuous-latch technology lets parents move into any position, including lying down, without those heart-breaking spills.
"My daughter has definitely made me test the leakproof, and I have not had a leak with the bags," wrote one fan. "They're super quiet compared to my other pumps. My husband didn't even know I was pumping. All in all, I'm pretty impressed with these pumps."
One thing to consider: some parents have concerns about their output with the Willow. The brand encourages parents to use the pump at least 10 times before deciding its not for them, but you may also want to have another breast pump on hand in case you experience any issues.
09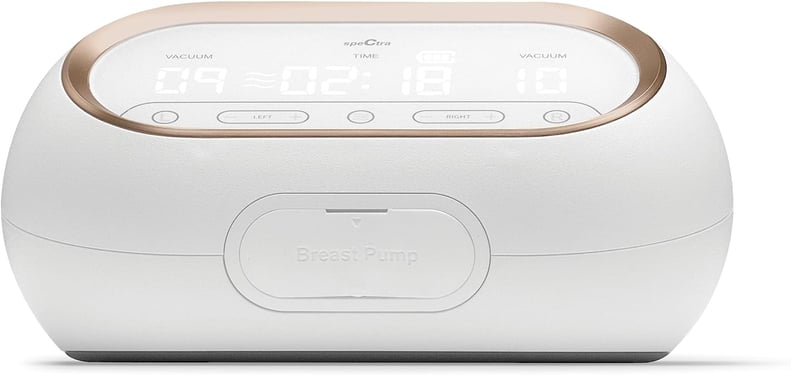 Best Portable Breast Pump
Spectra SG Portable ($350)
Lactation consultants often say that your breasts aren't identical twins. One breast may produce more milk or need a different suction strength, and they may even require different flange sizes. The Spectra SG Portable gives pumping parents two motors, allowing for more customization. At 1.5 pounds, it's also lighter than its predecessors — a bonus for parents with their hands full.
"It's super-compact and easy to take on the go," wrote one parent. "You can adjust the vacuum level individually. This is a huge plus if you have one slacker boob that doesn't like to participate . . . Overall, this is a great pump and would be a good option for someone who pumps at home and on the go. It will not disappoint."
10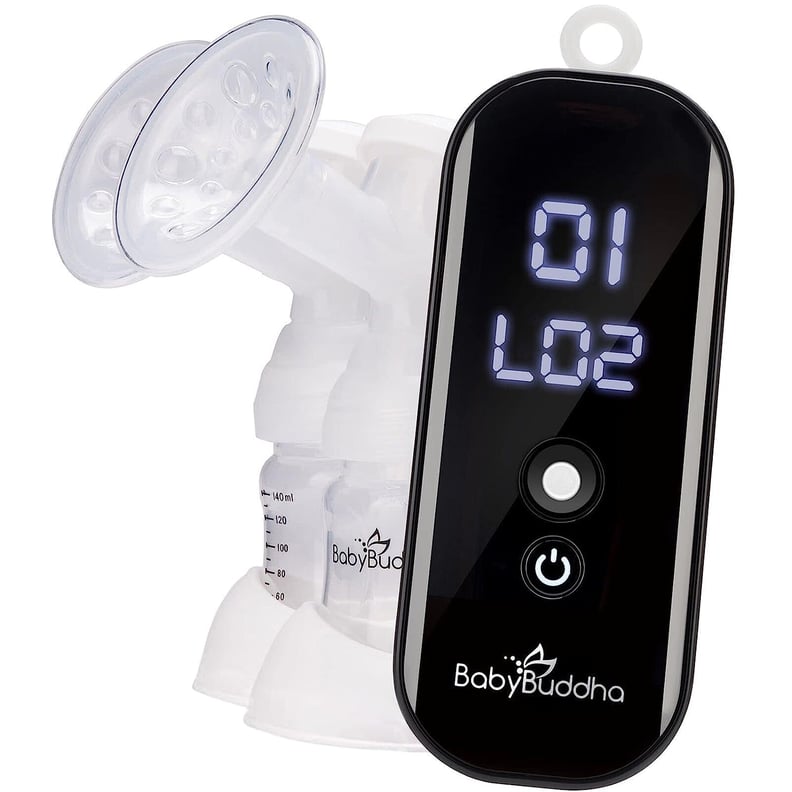 Most Affordable Wearable Breast Pump
BabyBuddha Breast Pump ($250)
The battery-powered BabyBuddha can be worn hands-free, perfect for on-the-go parents who need a pump that lets them move but don't have space in their budget for a higher-priced wearable breast pump. The flanges have soft cushions for optimal comfort.
"The BabbyBuddha saved my breastfeeding journey," wrote one customer, who said she's an exclusive pumper. "The Buddha offered unparalleled suction, freedom, and durability that helped me as a first-time mom."