Best Color-Changing Light Bulb | LIFX Review
This Color-Changing Light Bulb Is the Only Way I Keep My Daughter Still on the Changing Table
As POPSUGAR editors, we independently select and write about stuff we love and think you'll like too. If you buy a product we have recommended, we may receive affiliate commission, which in turn supports our work.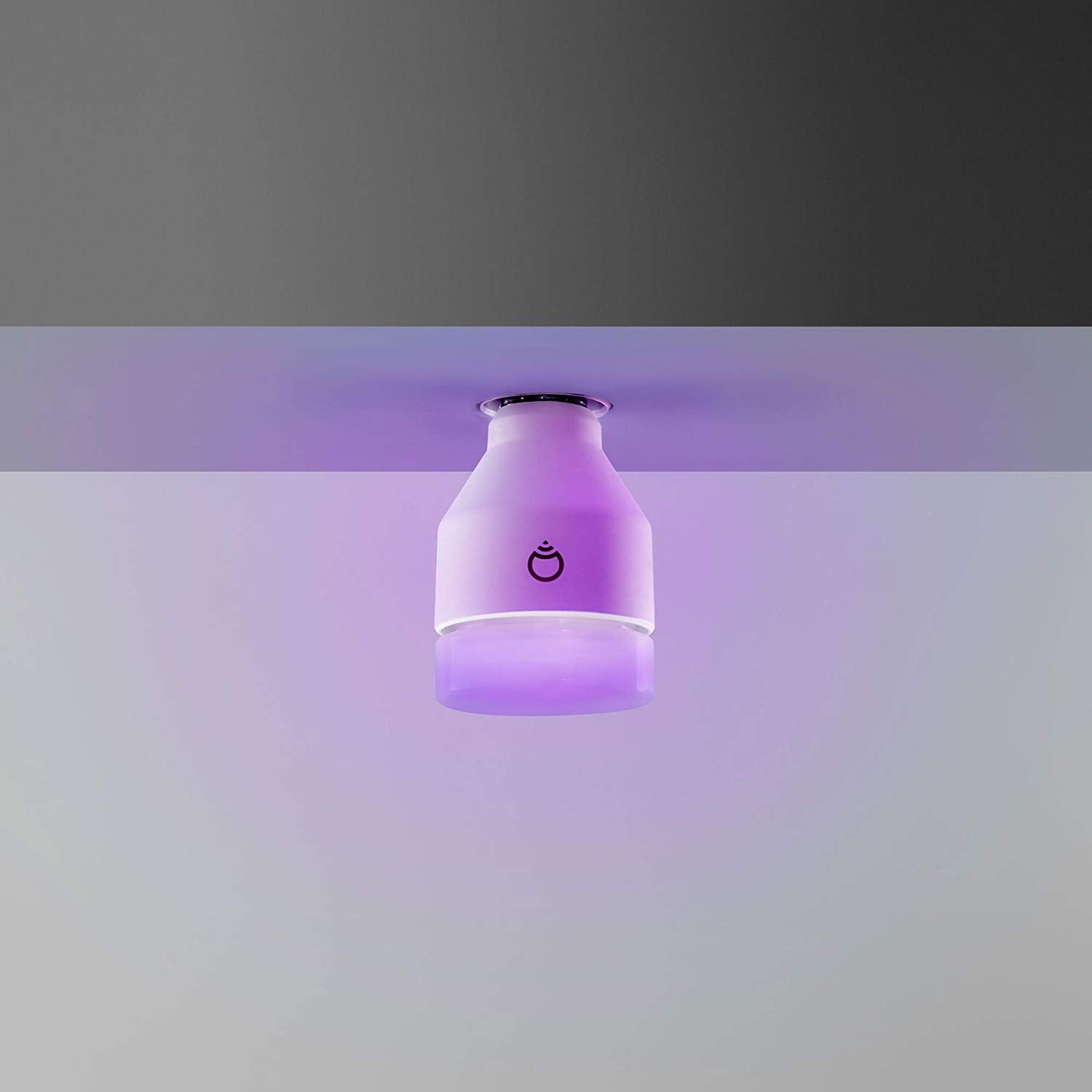 When my quarterly Lovevery shipment of developmentally appropriate age-based toys for my daughter landed on our doorstep at the 18-month mark and included a tiny box with a mirror and a mouse in a blankie intended to keep children entertained while changing their diapers, I should have known right then and there the tides were about to sh*t shift. At the time, pretty much anything could grab my child's attention while I changed poopy diapers — socks, hair bows, literally anything — but somewhere around the 20-month mark I noticed that she just wanted off the table. And when you're cleaning up an explosive diaper, you can only move so fast. Sometimes I would win, and sometimes, well, sometimes no one would win, if you catch my drift.
So when my husband came home with a LIFX 1100-Lumen, 11W Dimmable A19 LED Light Bulb ($45, originally $60), I had no idea it would become my saving grace come diaper duty. He'd bought the bulb to put in our daughter's room as a cool accessory, which he explained as I politely nodded, dismissing it. But one afternoon, with a poopy diaper unfurled on the changing table and my toddler's hands ready to tug and toss it, I shouted, "Alexa, make the light blue!" And my daughter froze.
The light syncs up with our Amazon Echo ($50), and I can cue it to change colors with my voice, which is pretty much perfect for a parent whose hands are covered in wipes and holding up a baby. And not only has changing the color of the room saved me, it actually arrived in our home at a critical point in my daughter's growth. She's learning colors through it. I often ask her, "What color do you want?" while I'm changing her, and she'll reply in toddler-speak, "boo." Then I ask Alexa to make the room blue and I'm basically a wizard. The light has dimmer functions too, so you can ask for dark purple or light purple. And by the time your child becomes bored of your magical abilities, you're done with the diaper — hopefully — and don't have to worry. Are there cheaper light bulbs? Obviously. But the fact that I can reliably change colors using only my voice and prevent poop from flying across the room or getting smudged on the wall and me is worth every penny.